Ok sorry for the delay:D plenty more progress. The harnesses are going to mount to the top of the rear parcel shelf. So we needed to fit the harness mounting plates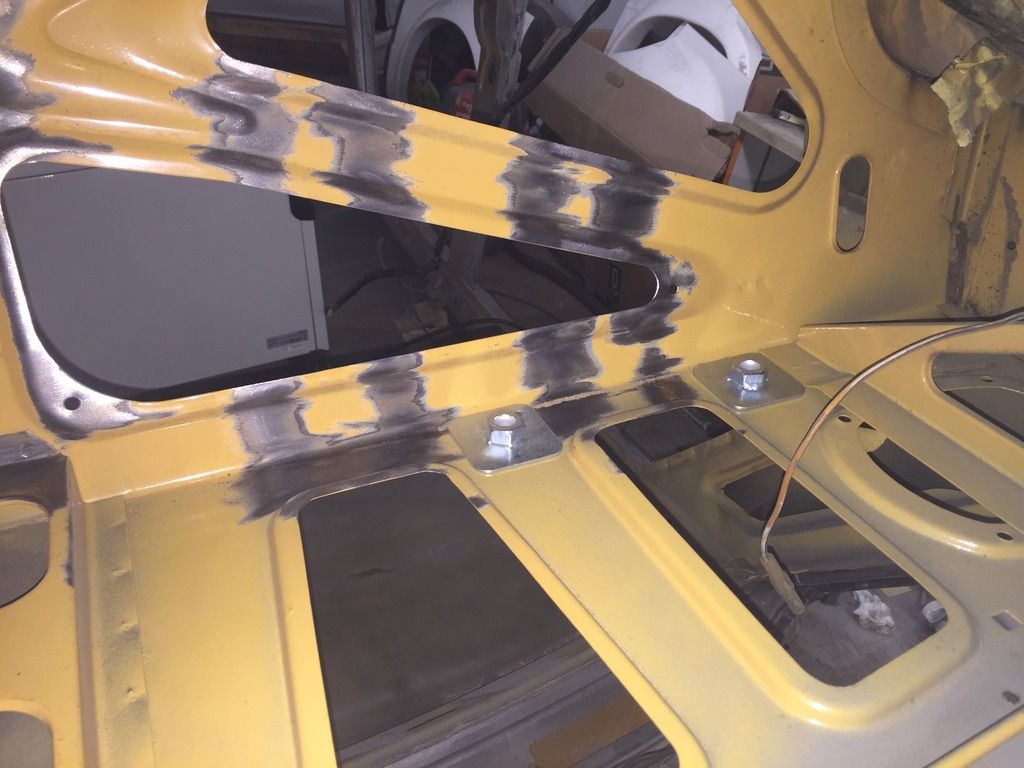 The parcel shelf was a little floppy in the middle so we fixed that.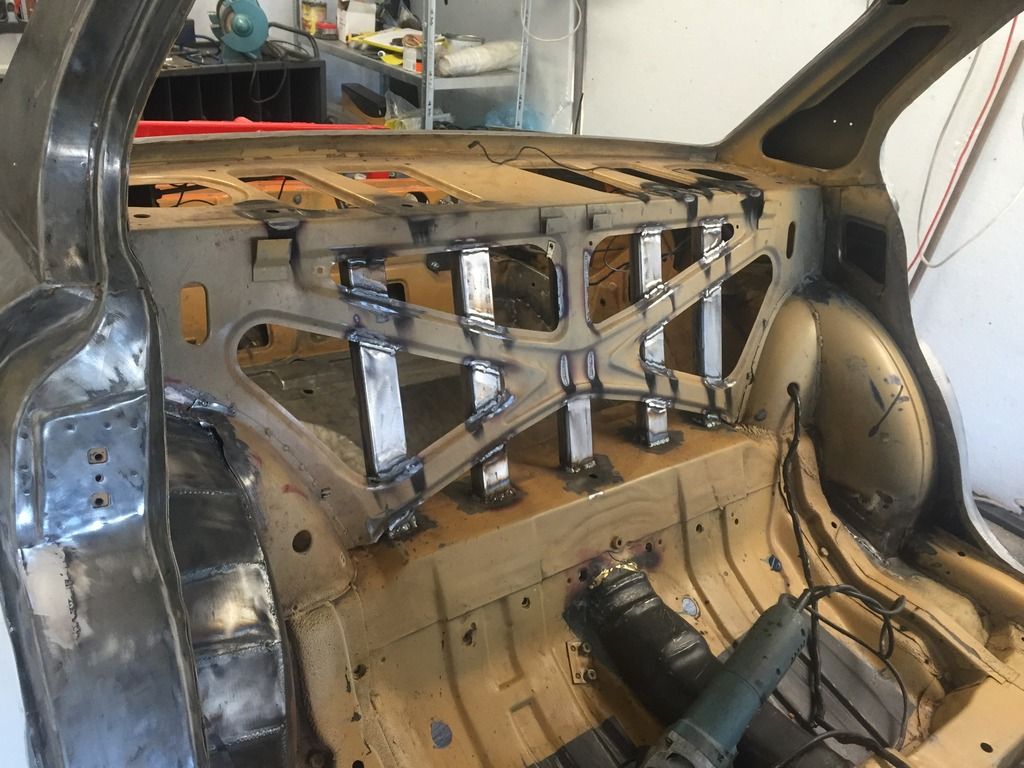 Also got the two centre mounts for the harnesses done.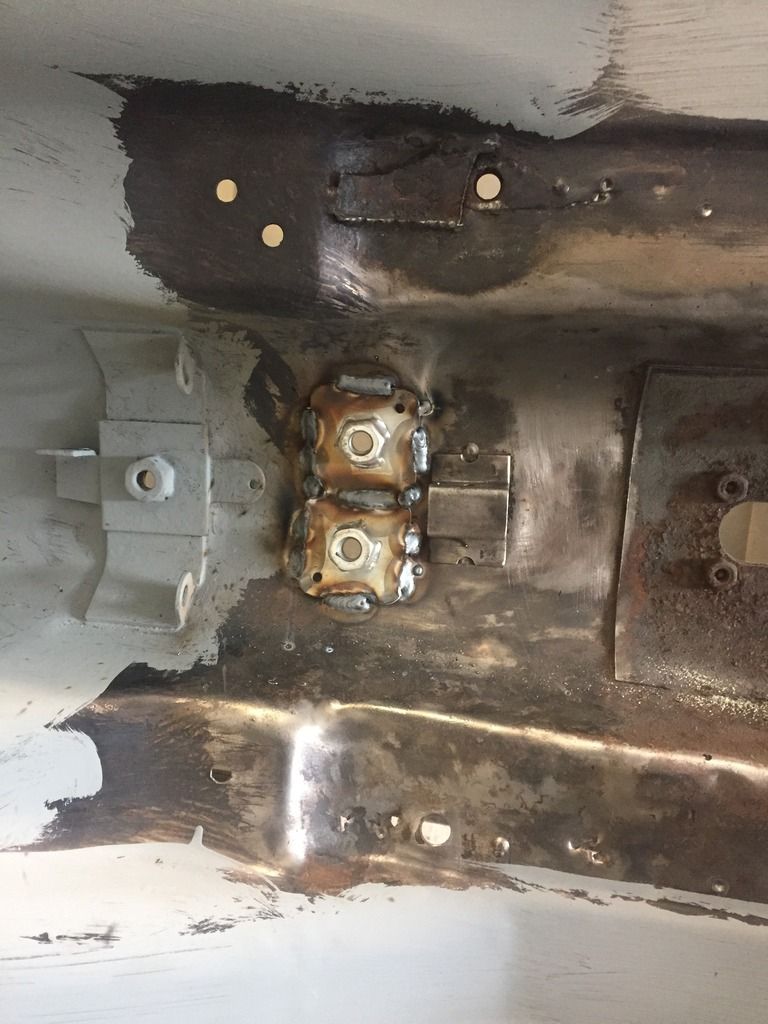 Did get the side two in aswel but forgot to take a picture of them. Got 90% of the underside etch primed.
Also got the o/s/r wide arch fitting pretty well after an entire day of fettling. Pain in the arse.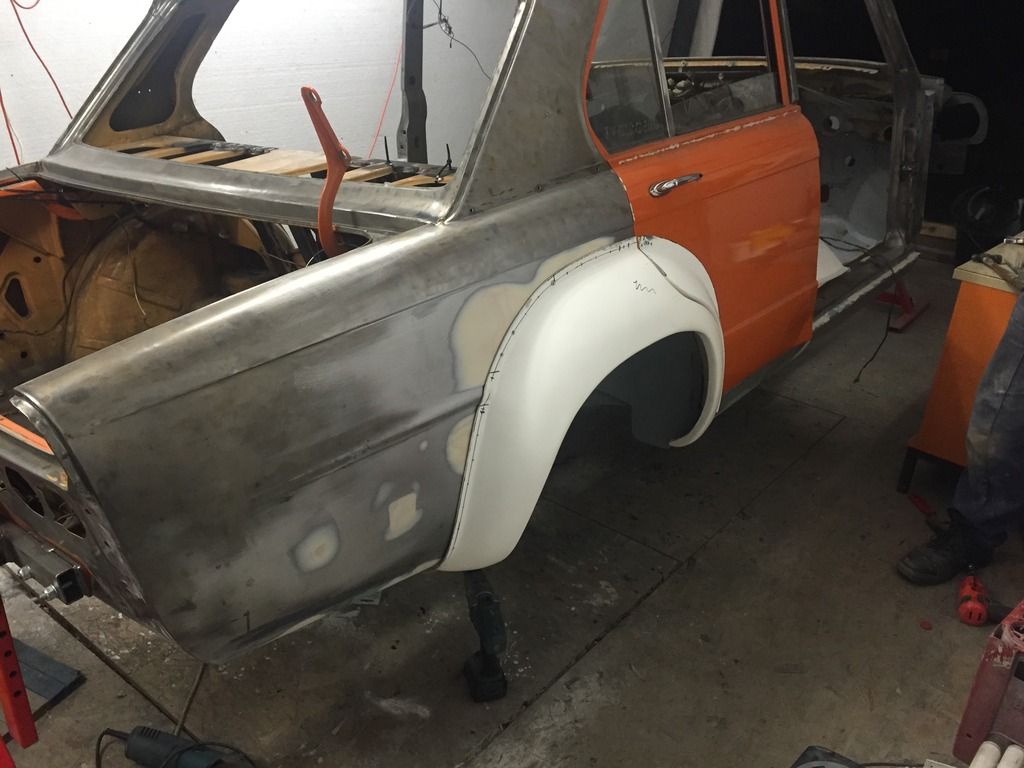 More tomorrow:) or maybe the day after