Been a long time since I updated this - but then it's been a long time since i worked on it too!
But the last 2 weekends have seen a lot of progress. I got another tank since my efforts to clean the original have been pretty unsuccessful and it leaked badly! Then believe it or not, another turned up cheapish and its fine (cheers Sprintypantsman)
So last Saturday I set to swapping the drum front brakes to discs which was accomplished with only minor trauma, a track rod end that broke its taper seal before the nut was undone and had to be cut off with a grinder, a metal brake pipe that split when undone from the flexi, I don't mind this, it LOOKED perfect but blatantly wasn't when stressed even slightly. The final obstacle was a flexi on the new legs that had been mis-fitted and chafed almost through on one of the top balljoint nuts, fortunately one of the original drum ones was new so I used that. The parts bin supplied a nearly new track rod end with a split gaiter but the old ends gaiter was fine so was recycled. I also swapped out the lower column bush (or what was left) for a Supaflex one and learned that there are 2 types of column on a Toledo. The early type on this car has a Herald type saddle clamp whereas later ones (like the one in my garage that came off the late 73 Carledo) only have a circlip.
Even after 40+ years messing with Triumphs, I'm still learning!
Finally I swapped the wheels for the fake Minilites I got from Stew, though the low profile tyres exagerate the nose up stance, I still think they look good on it and more to the point, so does Joe!
A quick trip up the road finished the day in style!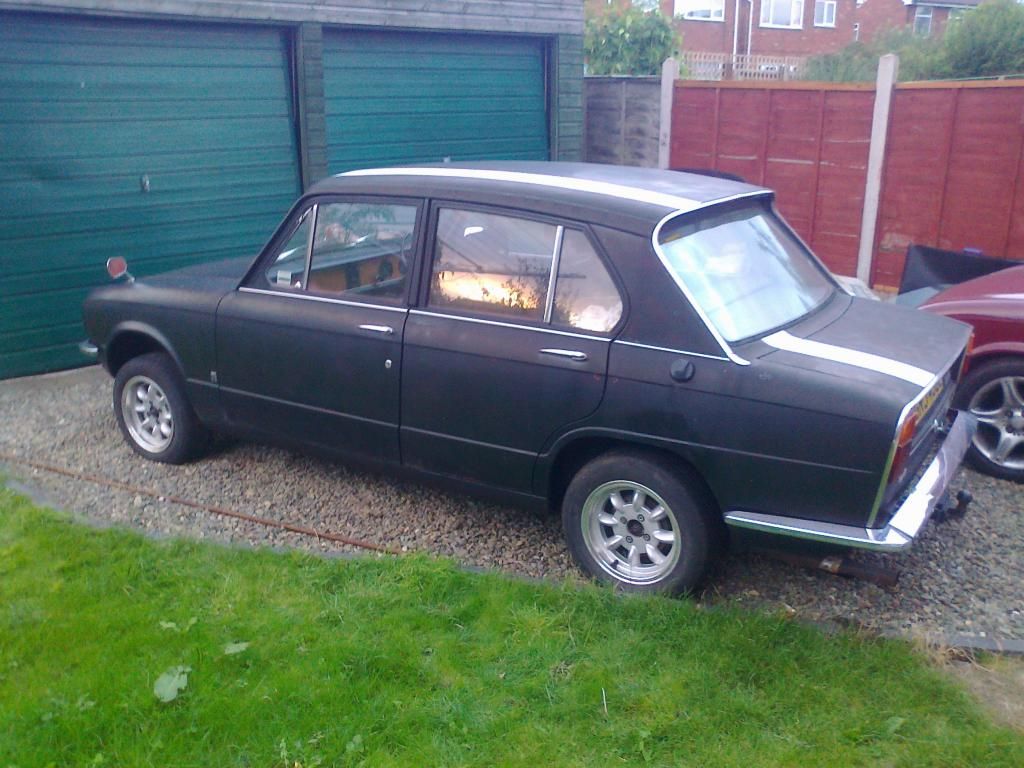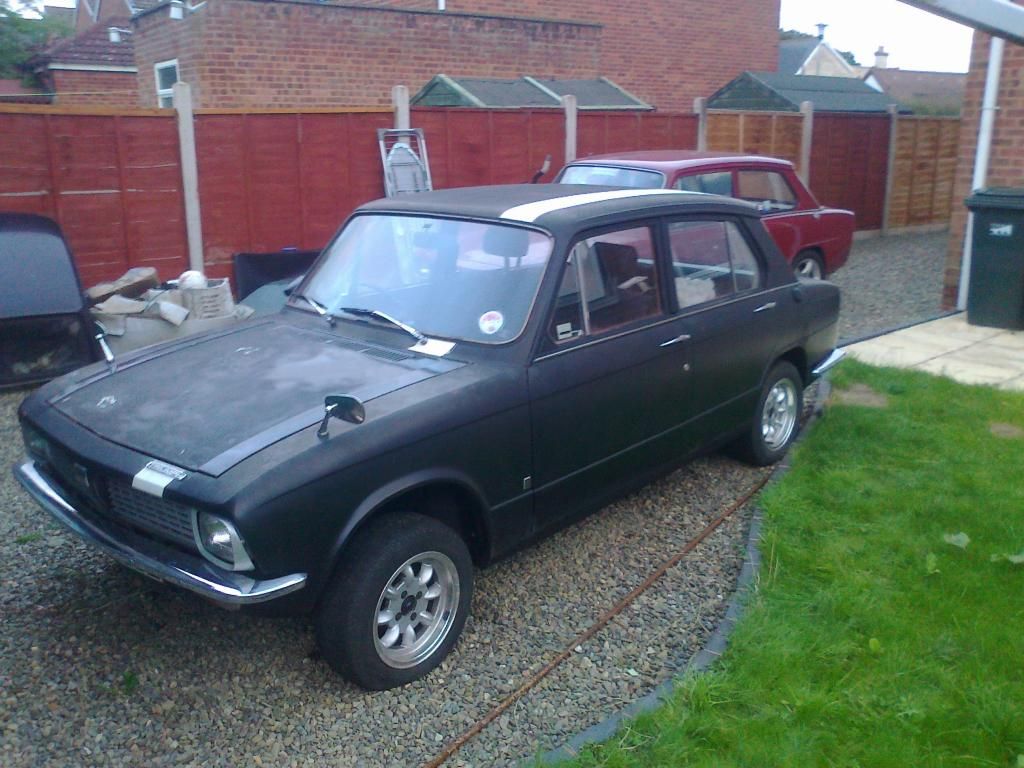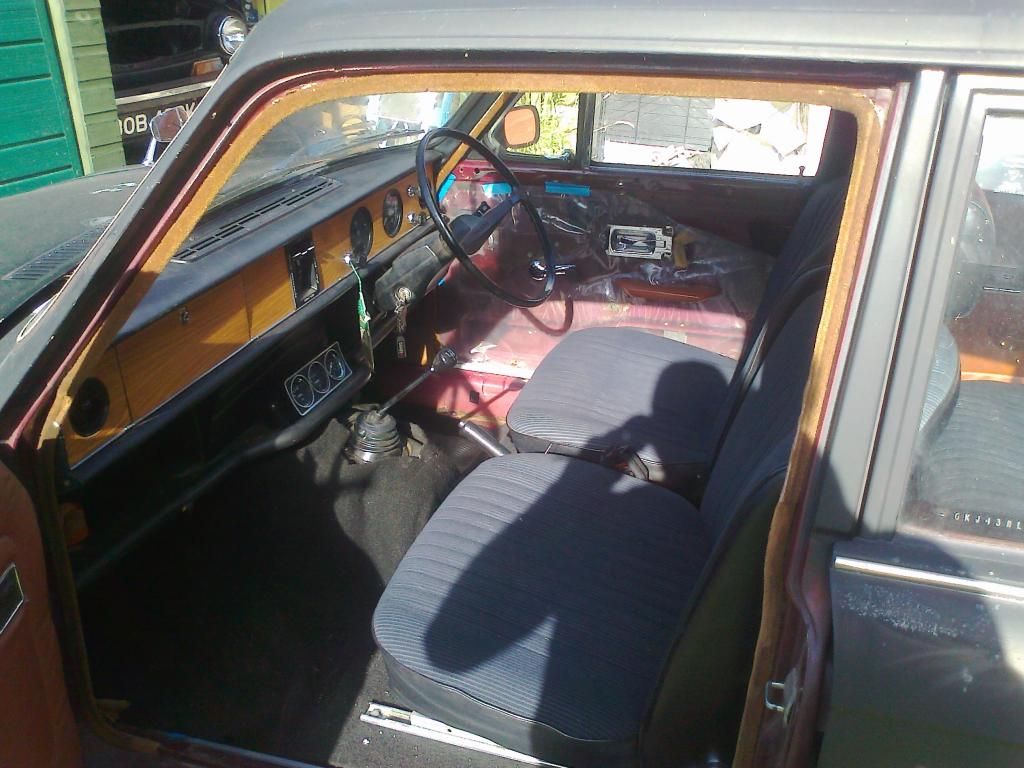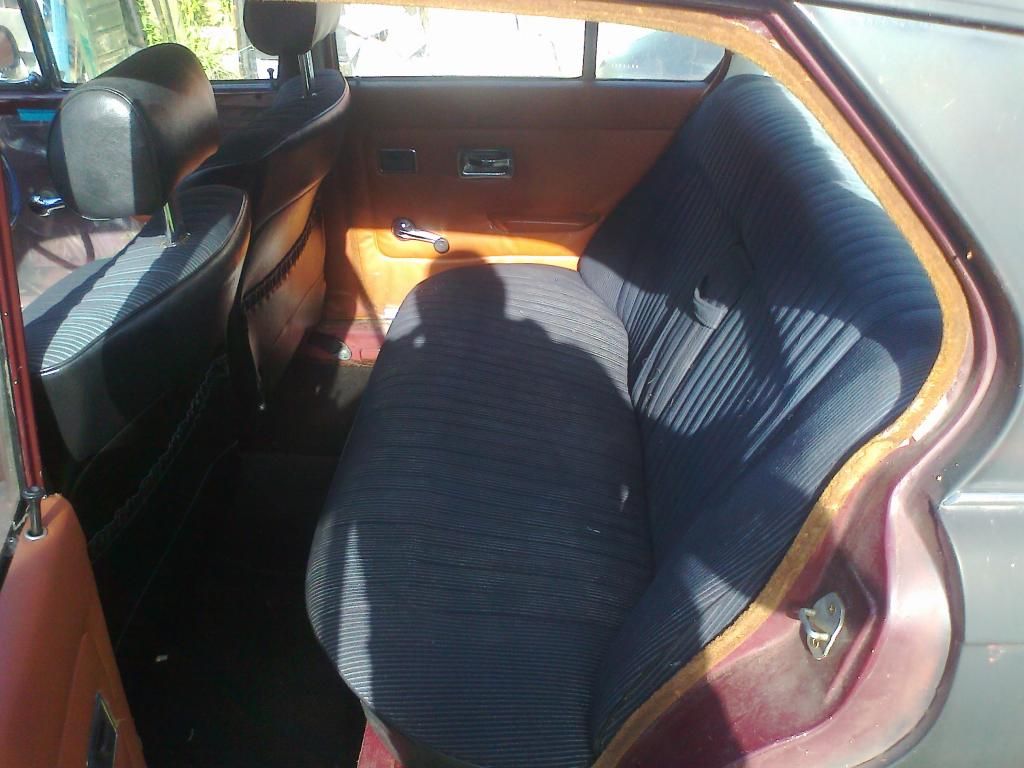 Steve
PS I STILL need black doorcards! Somebody? - Anybody? HELP!!!!