It's a bit tight in here!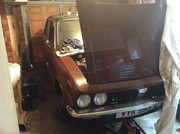 It all looks a bit broken at the minute but I'm getting there slowly........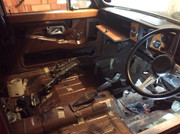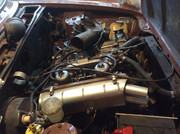 Closer inspection of the drivers floor pan reveals that I don't need to replace it. Once I had scrapped the bitumin soundproofing stuff off I found that it's not as bad as I originally thought. I can treat it with a rust killer, and it's good enough to take a weld when I fit the new chassis leg. Next job is to order the chassis leg from the club and get on with it.
Good news is the the rear subframe mounting bolts came out easily and the subframe drops just enough to give clearance to cut out the old, and fit the new leg. It's going to be a bit of a squash and a squeeze but I think it's possible.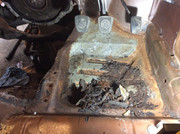 The welder is dusted off and ready to go..............