Quote:
I also believe you need to drill some holes from the inside of the car to get into the jacking point box sections. Can someone who has repaired this area please confirm this fact.
Think you're correct....suspect I drilled in from the footwell horizontally...this pic should show the inner construction.....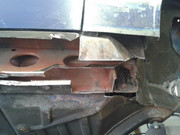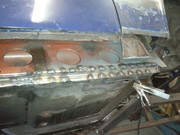 If you take the panel of by your accelerator foot you can get in behind all the panels.....