Whilst trying to replace the gearbox front oil seal on my Sprint today I've managed to break the end cover!! If anyone can help me find a replacement please get in touch.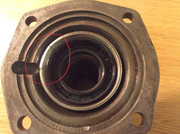 Part number is 156365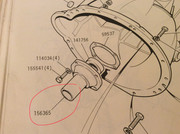 I feel like a right plank! I was drifting the seal in using a suitable sized socket. Maybe the seal is a bit big? Maybe I was being a bit heavy handed? Any fitting advice welcome too! Also, as I now need another seal, any advice on where is best to get one from? The one I was trying to fit was from ANG and may be a bit low on quality?
Cheers, Bish.