Now missing on many cars, the Sprint was originally fitted with a small heat shield which clipped to the starter motor solenoid. The OE was a simple spring clip riveted to a piece of asbestolux which was fragile from the word go, and often disintegrated. Here's a fairly intact version of OE: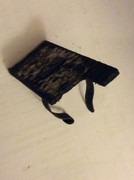 Having accumulated a small stock of these in a broken state, I've replaced the asbestolux with 3 mm aluminium plate and can offer these to members at £20 inc U.K. postage or £15 if collected from the Restoration Show this coming Sunday 28.10.18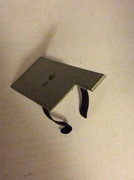 I only have 5 and it will be first come, first served!