I have for sale a Corbeau racing seat, newly reupholstered and recovered at vast expense by "Cliff the trimmer" of Car SOS fame. So far, never been sat in!
Unfortunately, it's now far too good for me to put back in the Carledo so it's up for grabs. The seat tilts and reclines and is fitted with runners to suit Dolomite/Toledo.
With it and included in the price is a passenger seat from a Mk VI Escort in matching grey cloth, also adapted for Dolomite/Toledo runners (pics to follow) The passenger seat IS used, but I plan to have it cleaned ready for sale this weekend.
I'm looking for £200 for the 2 seats. Collect only from Highley Shropshire, due to bulk and weight, or I can take them to NEC in March if that helps.
For an extra £40, I can also supply a set of rare and uncut grey Dolomite doorcards (Sprint/HL spec) if wanted.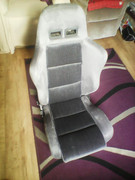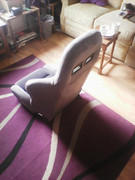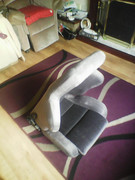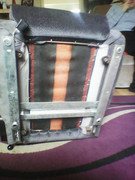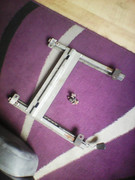 Please note, the Grey material on the seats is somewhat darker in real life than it appears in the pics! (phone cameras, gotta love 'em!)
Cheers, Steve