You probably saw this hanging around ebay recently, well it has ended up with me as I got it pretty cheap.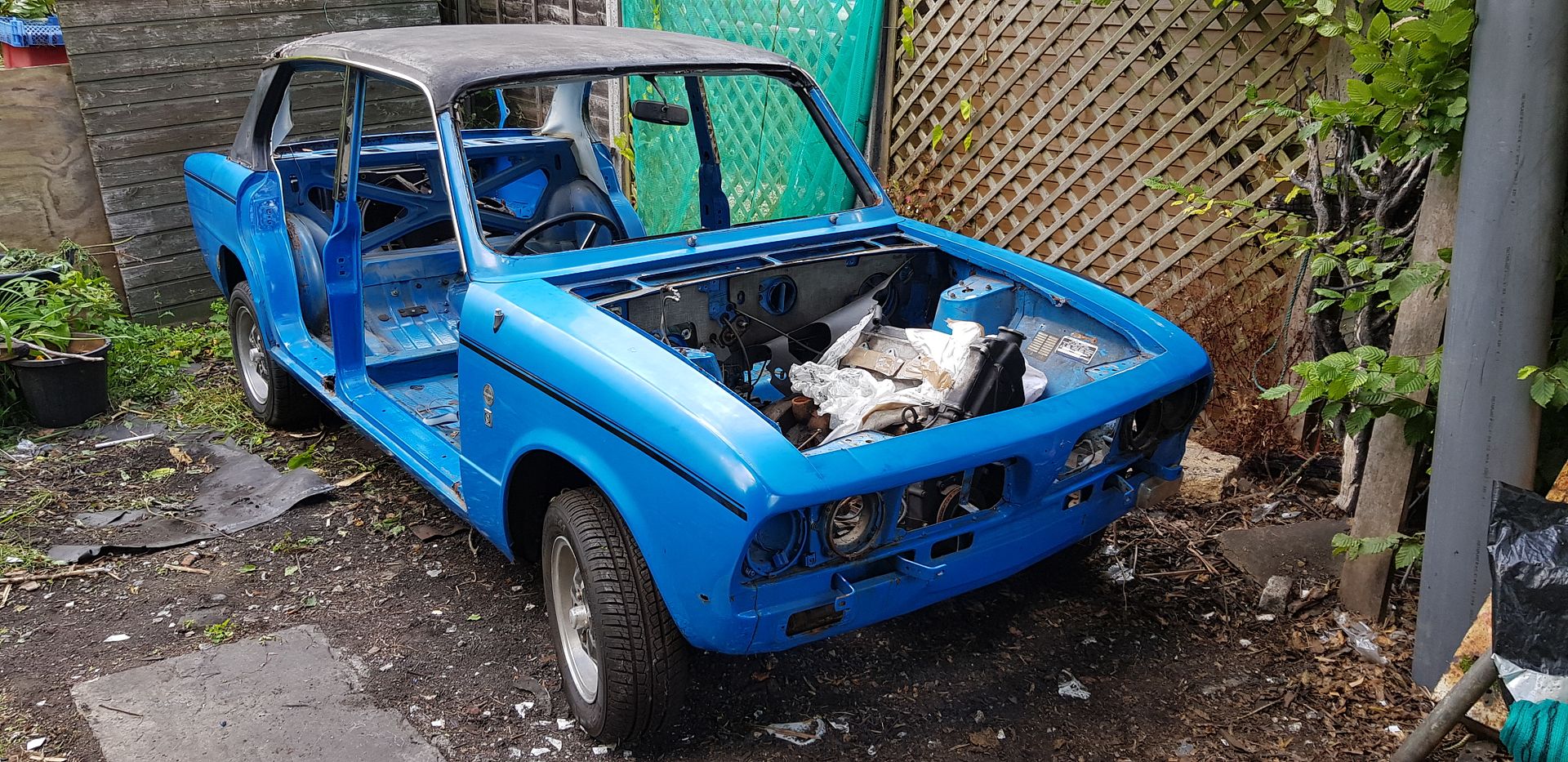 I mainly wanted it for the standard exhaust & back axle for my Sprint Resto (RPJ 7L).
The engine & gearbox are up for sale, PM me if interested. The engine has had most of the ancillaries stripped off it, previous owner said it ran ok, will try to do a compression test soon.
There is also a very good head lining that I don't need.
The shell is pretty rusty so will probably be cut up, not sure what I will need yet.