Things are going quite well, it's a good feeling when you can see the light at the end of the tunnel and bolting things on instead of taking them off.
Managed to put the last door card in, my dad made one from a 1300 door card that we took of a door before I gave the door's to Glen. Got to make use of him while he was down for the weekend

.
Today I got some more paint on, the boot front looked bad in different light so got my dad to strip it to bare metal and done it again, this time it looks pretty good. Fitted the exhaust and back axle today.
Got to fit the rear anti roll bar, and yet another axle breather

I broke the new one. Just glad I never chucked the old one, as it only need the cap. Just got to figure a way of getting the threaded plastic out of the axle as it snapped right at the base.
Hoping to have everything bolted on by tomorrow night. Then it's just a case of getting the o/s rear quarter done and some general tidying up of the front wings and a few rust spots on the doors and of course to get her started

Pic
This pic I thought I had put on a few weeks ago:
And how the rear looks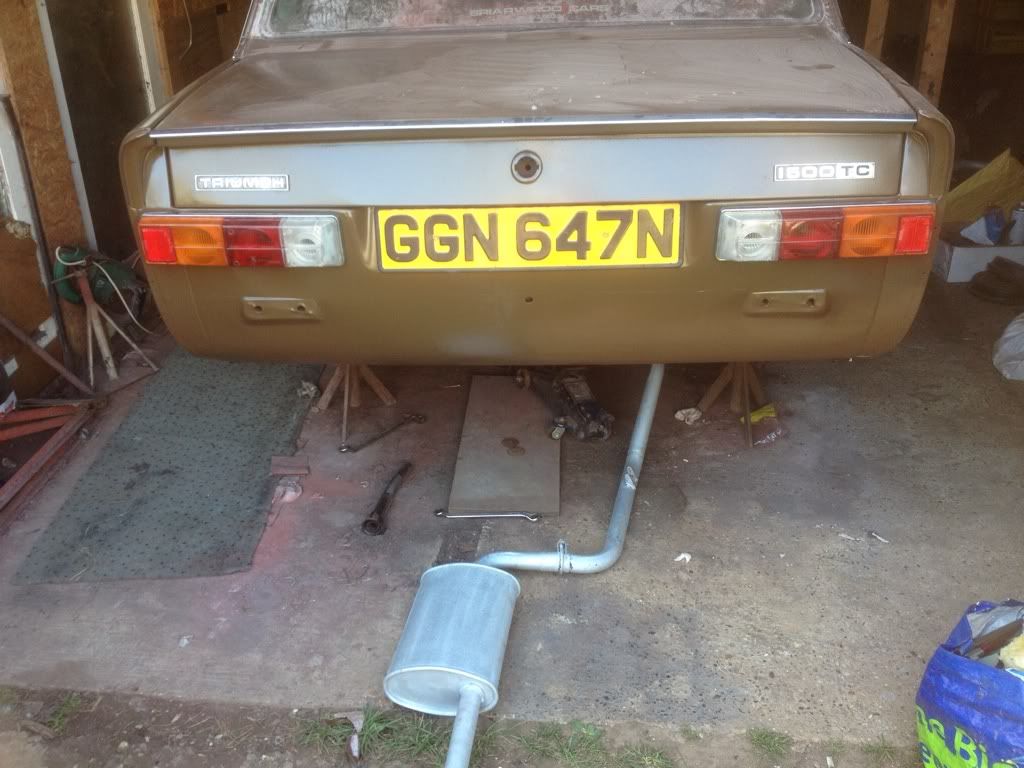 All the best
Darren
_________________
1974 Triumph 1500TC In Maple Brown, (MABLE) GGN 647N
1968 Triumph Vitesse Saloon 2L MK2 Not for the faint hearted, mega restoration
1973 Triumph Spitfire In Mimosa