I have owned my 1975 Honeysuckle 1850 for 10 years this year, it was pulled out of a front garden by Local Club Rep Graham Stretch (and Angela) with the aid of his Mk1 2000 and towed the 15 miles to my house.
It was two days away from being collected by the scrap man. I paid the owner the scrap value (back then) £20.
The engine was an unknown quantity, the body was very rough, the interior a mess. However chassis rails and inner sills were strong. So it had potential.
As I say that was 10 years ago. Next week I will finally be able to collect the car after the final stage of the bodywork will have been completed, this has come about by my parents moving house, last Christmas they presented me with a sizable cheque and Dad said "now get that bloody old car fixed up!"

So here, is the rear end of the car for you all to see. All these holes had been filled with a mixture of fillers (some probably dating back to the 1970s) to show the extent of the rot that has occurred;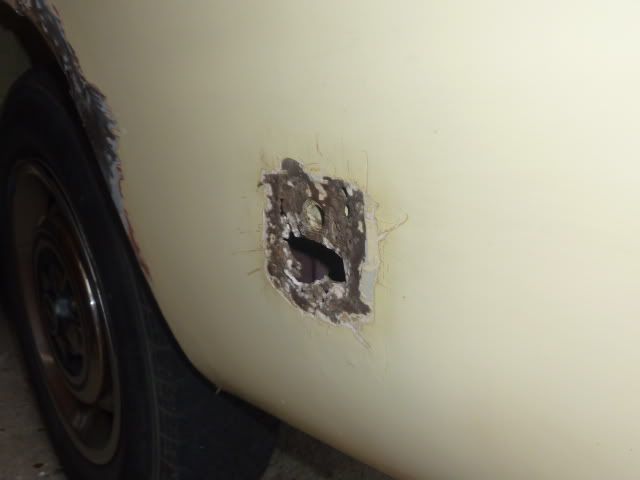 Both rear bumper quarter mounting points are rusted and holed.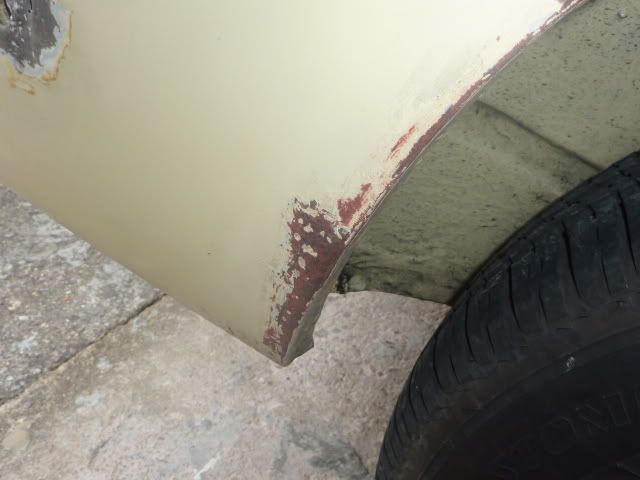 Wheel arches are rusted and holed, going to be replaced with full replacement old stock items;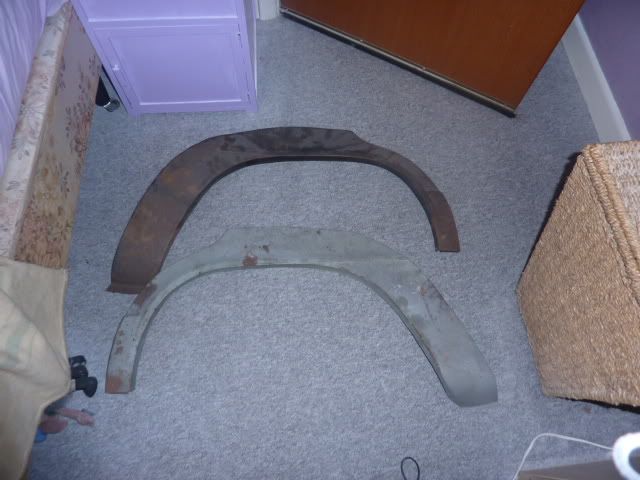 (bought off of this very forum - thanks again Guy.)
All doors are going to be replaced, they all have rust/filler and gouges.
This is the worst one;
Which will be replaced by this;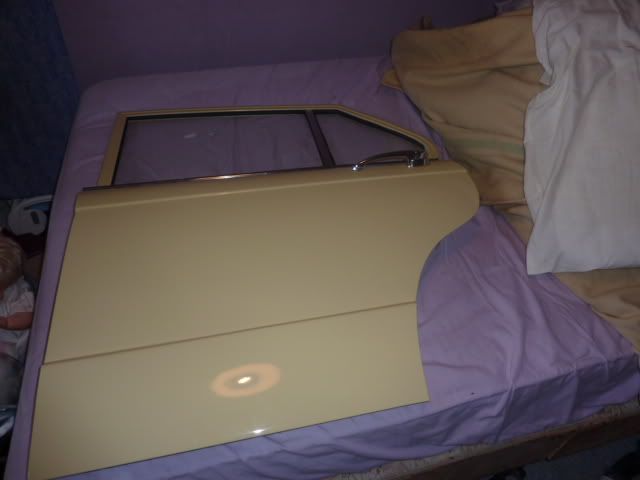 All doors were bought approx 5 years ago and last year through a friend I managed to get them painted, I only needed to supply the paint. They came out to a very high standard.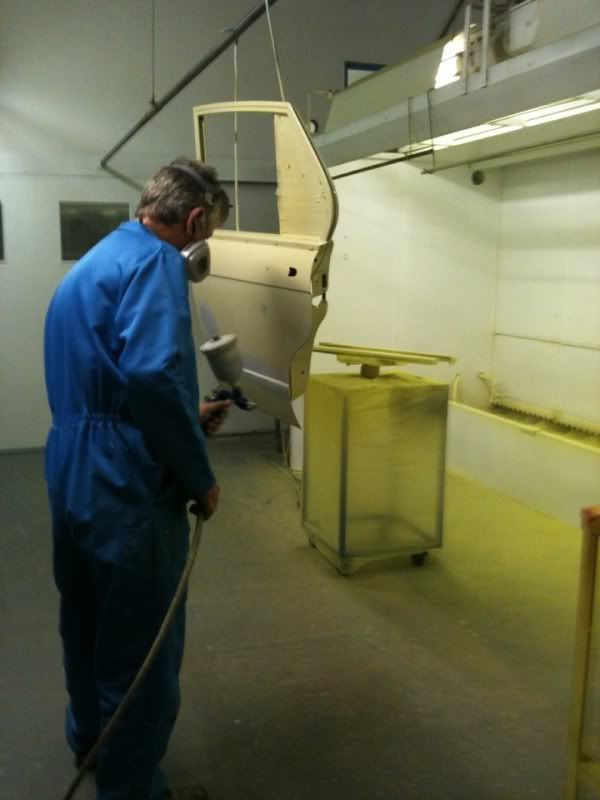 Roof is holed along it's back edge;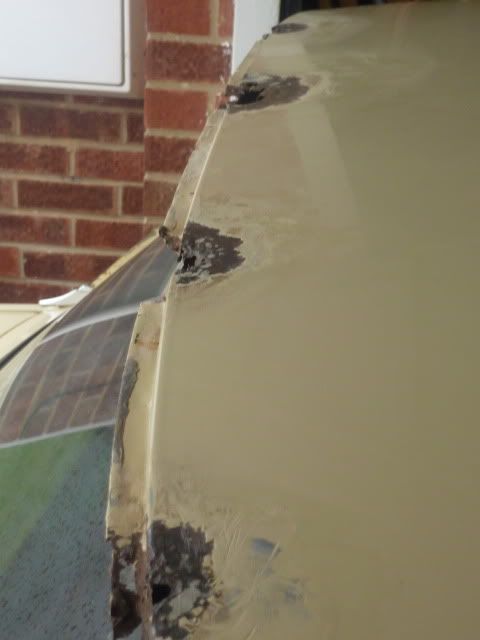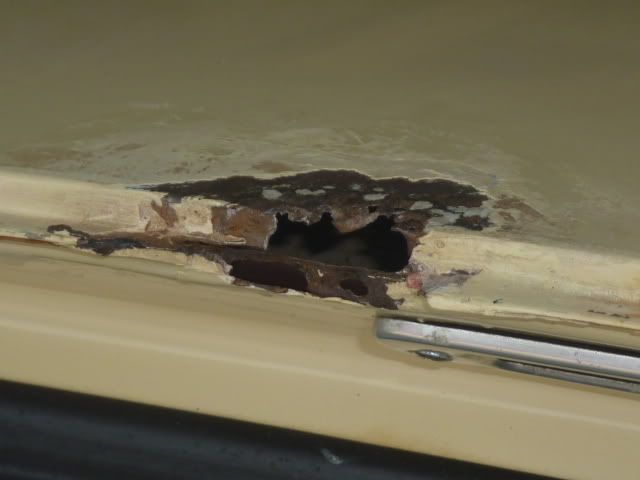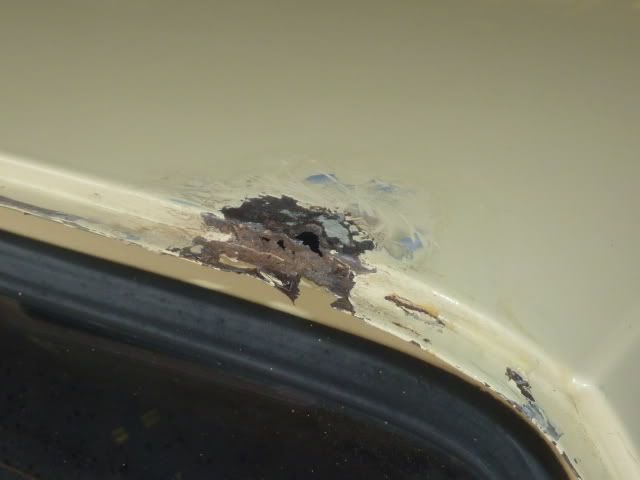 Every hole corresponds to where a clip once was that attached the chrome strip (this is going to be bonded on)
Scuttle is starting to bubble;
We are confident this can be caught before it gets too bad.
This will mean popping the screen out to repair so is a great opportunity to replace the original rubber;
Which is past it's best.
It will be replaced with the new style one from Wins International;
On the underside of the car there is a large crease/dent which will be pulled out;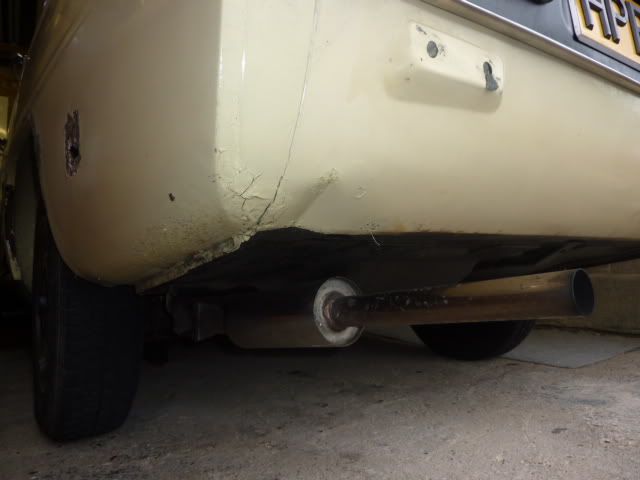 When the work is completed I should have a car which should look as good as new, that I still cannot believe and have my parents to thanks entirely for that.
I will put the pictures of the work up when I have the car back again.