This weekend I've mostly been making up the wiring to run my electric fan which is quite easy to do. What takes the time is doing a nice job of the wires including heat shrinking the ends and routing the cables to where you want them. More of this at a later date.
Meanwhile I've also made a new exhaust heat shield. The original one was very worn and the asbestos board didn't look to good or healthy so I decided to replace it.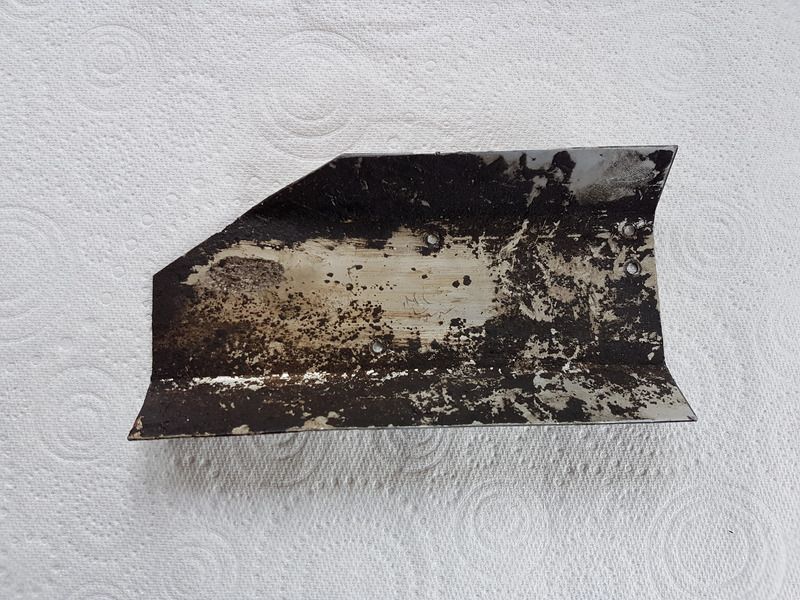 Using my damaged original as a template I cut out the front from a sheet of aluminium and replicated the same shape in aluminium heat shield material.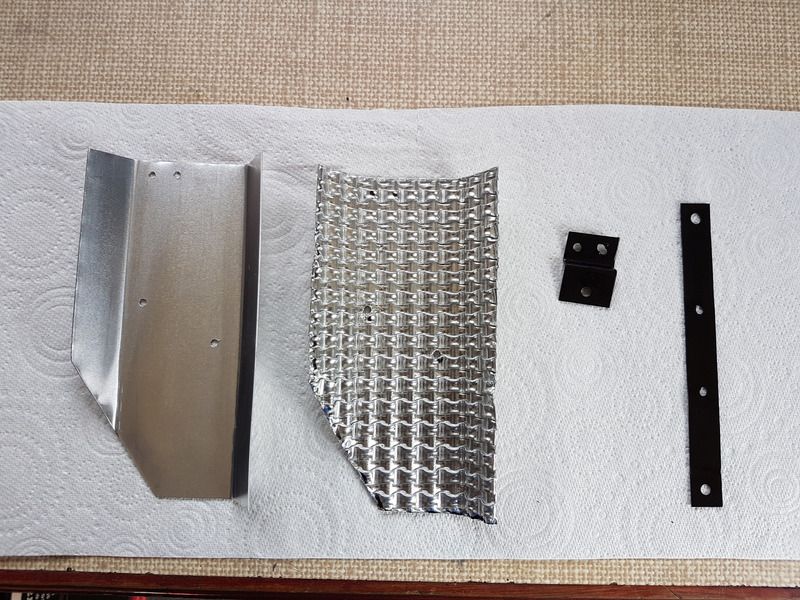 This material is similar to what is used on modern cars and race cars. the design allows air to move between the layers and the area you are trying to reduce heat soak to to work better and more safely than asbestos. I straightened and repainted the brackets before bolting and then riveting the parts together.
I'm very pleased with the end result. It's not original but will not really be seen anyway.