Right then. Im pretty s##t at writing stuff like this so bare with me

I've had a few dolomites in the past. few of which are still around, but my latest one is here to stay. About a year ago i had a call from a man called tony who got my number from the good neighborhood scheme in dolly mixture. he had a sandglow 1500 for sale and because i was the closest person to mumbles on th list he rang me. i went up the next day to have a look and was greeted by this.
I was chuffed and bought it straight away for £250. it had no mot or tax so i set about sorting that. I had a prod round before sending it for an mot and found that the boot needed a good few patches all round the edge so had all that done plus all four jacking points. put it in for an mot and it failed on 1 brake line over the back axle and a steering rack gaitor. all sorted in an afternoon or two and then it was time for some happy motoring.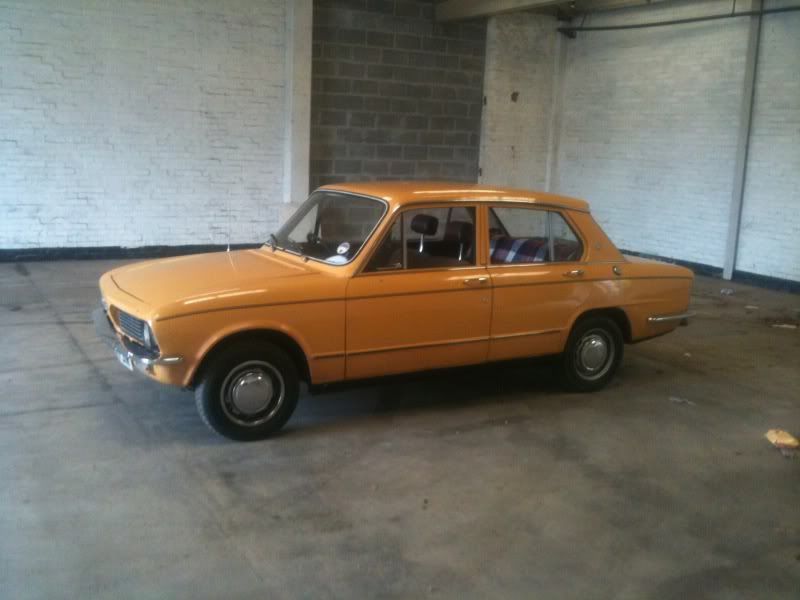 that didnt last too long though until it was crashed into outside my house in the middle of the night and the driver drove away.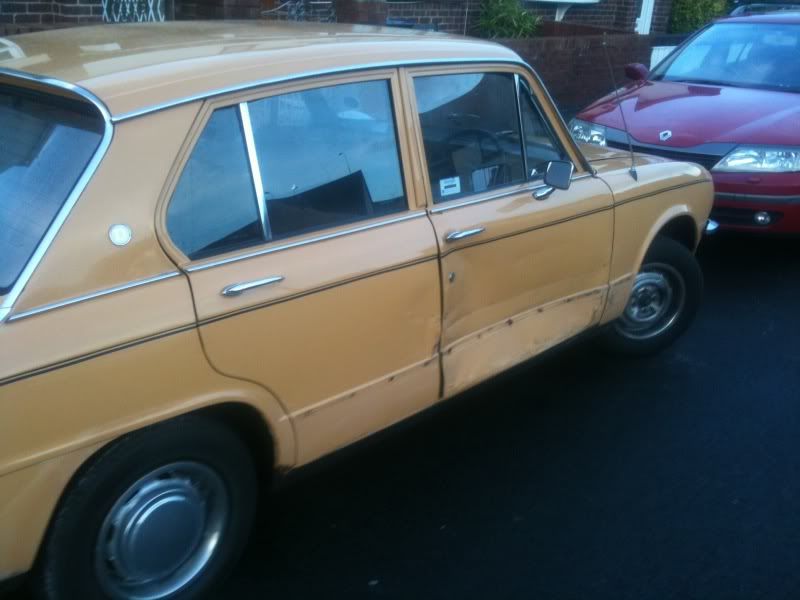 i was thoughraly p155 off to say the least but all i could help thinking is that god he only hit the doors as they just bolt on and off. i put up with the damage for a good while with the intentions of a full respray. whilst building funds for said respray i crashed it. entirely my fault. going too fast on a wet roundabout thinking i was ken block. i hit a curb dead side on. buckled two of the wheels, smashed my hubcaps to bits, snapped my brake disk, snapped my brake drum, bent the subframe, bent the rack and bent the halfshaft. oh and pushed all the sill inwards and upwards so the door wouldnt open. very very p155 off with myself.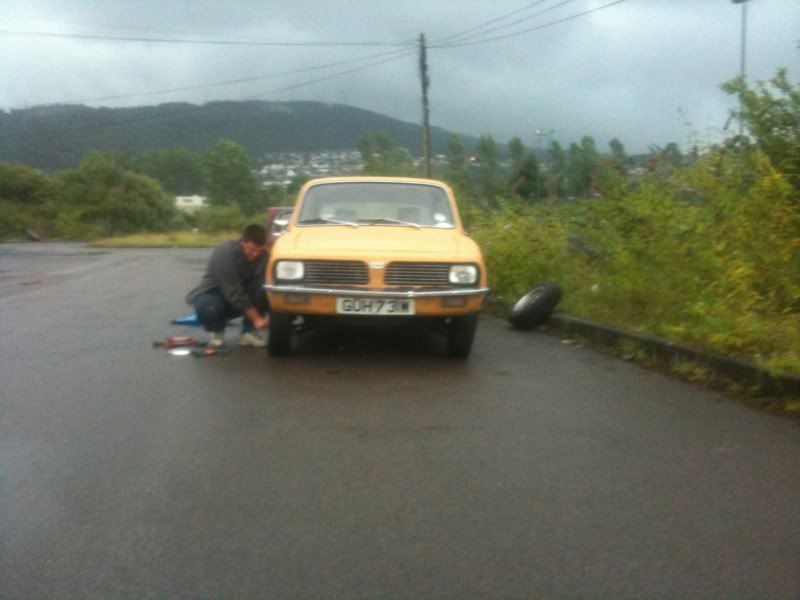 i replaced the subframe and rear axle with the ones of my dolomite 1300 that i had lying round. i then drove it round for a good while not at all happy with myself and let the car go downhill from there. stopped washing it and everything until would you adam and eve it it got crashed into agin. same side again. this time though the broke the car and had to abandon it and run due to blowing out a tyre and snapping the track rod end.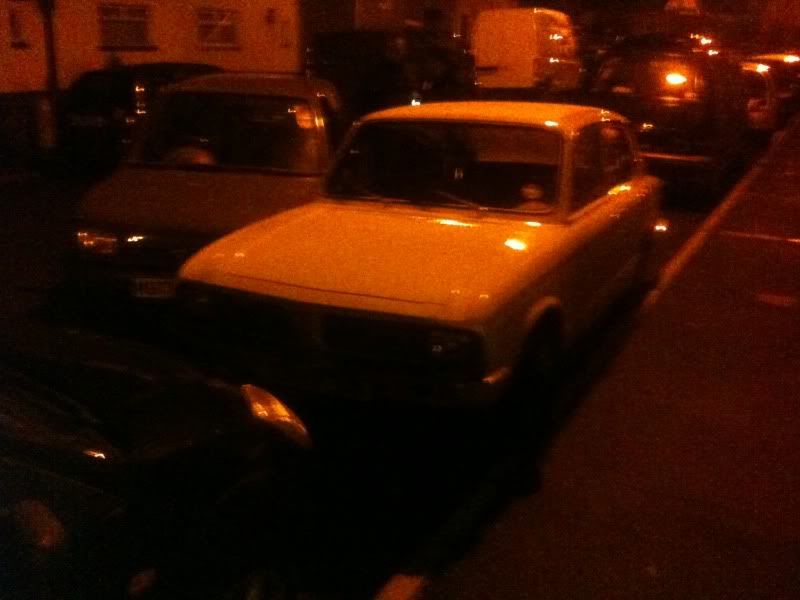 i since found out exactly who was doing it and why. turns out he only does it because he doesnt like old cars. i told the police who it was and they didnt even look into it due to lack of evidence. annoyed is not the word. I will leave it there for tonight and will post a bit more tomorrow

(dont worry the story gets better)