update from my retro-rides thread
Axle Swap! I've done a few longer journeys in the Toledo this year, at 60mph the little 1300 is over 4000rpm! not brilliant. So I've finally got round to cleaning up and fitting the 1500TC 3.89 :1 rear axle I've had in my garage for the last couple of years. Should bring the rpm down a little with out dulling the acceleration so much. Current diff is a 4.11 :1.
before:
old vs new, wire-brush on the angle grinder, zinc primed and chassis blacked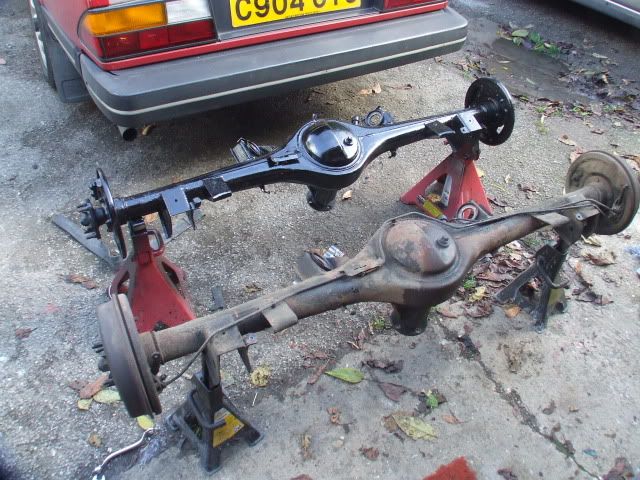 fitted with new brake lines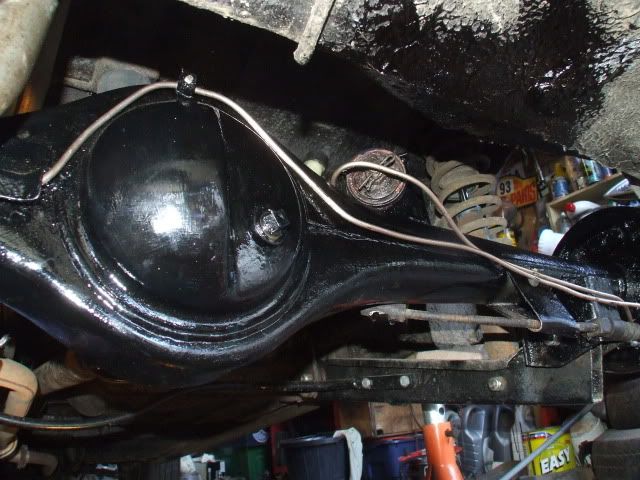 then I came to a problem I'd over looked, the brake back plates were different for the two axles. Mine had manual adjust rear brakes whilst the new axle had auto adjust. I've never got on with the auto adjust rear brakes plus my axle has got new shoes and cylinders.
I borrowed a decent Sykes pickavant hub puller from work and got cracking removing the hubs which resulted in 4 bent wheel studs! I tried Various pullers none of which would shift the hubs, even with a decent bit of heat. After that I did a bit of research and found the only safe way of getting these triumph hubs off is using the correct puller.
Canley classics do a pretty decent one:
http://www.canleyclassics.com/?xhtml=xh ... roduct.xsl
I went halves with a mate with a Spitfire so the price wasn't too bad.
new puller fitted, hubs popped of with hardly and effort

Enabling me to pull the back plates off and swap every thing over.
Cars all back together now, fresh ep90 in the diff and gear box, the new axle is nice a quiet and has dropped the rpm at 60 by 300 or so, certainly a improvement.