Little more progress
Thanks to the Alun Nicholas and the excellent club panels service I have a GRP eye brow panel! First job was to drill out the spot welds and remove the remains of the original eye brow. I've also chopped of a bit of the front panel so I can do another small repair.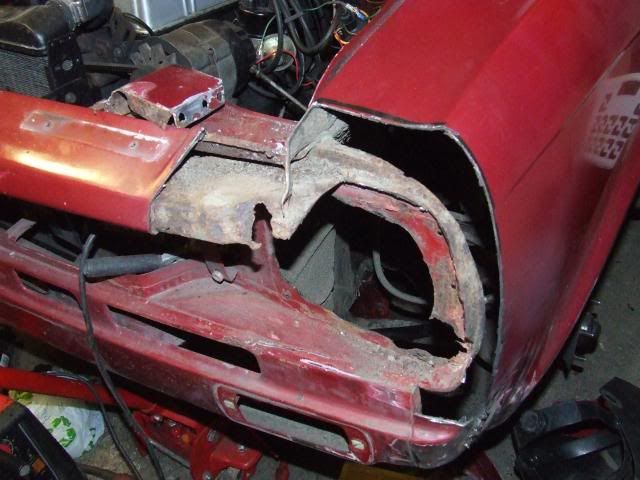 trail run, excellent fit!
cut out the rotten headlamp mounting panel and remade it. I'm not quite happy with it yet, a bit more work needed.
Although the nose panel looks in good nick there is quite alot of surface corrosion on the inside of the panel that will need treating before I go any further.
cut out the bottom of one of my spares wings and welded it on
ignore the splodgy welds on the valance, i had to weld up a few pinholes!
also fitted these: