Back at home, slowly putting it back together. 2 Doors finished with new weather strips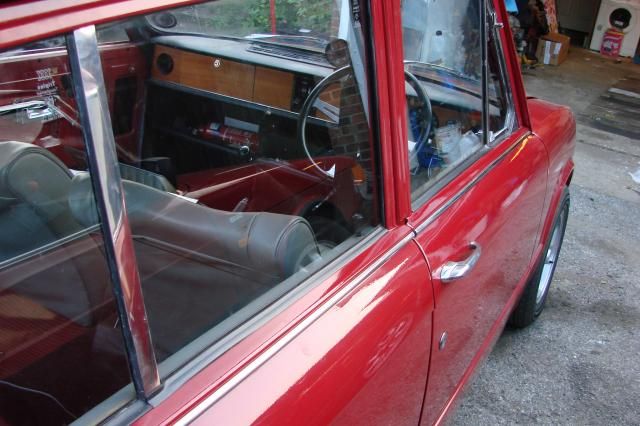 spent a bit of time polishing the glass
driveway scene! neighbors spitfire and friends Moggy Traveller currently with a broken front screen.
Got fed up with putting the trim back on so I moved on to the electrics, I;ve got some NOS Hella front headlights which I can use the H4 halogen bulbs in. One of the sealed beams has had its day so its time for an upgrade. After reading a few threads on this forum I decided it would be prudent to install some relays for this upgrade.
So some bits purchased from Auto Electric Supplies:
Lucas 6RA relays for that Period look! These were liberated from my mates Ex-army landrover 101 forward control after he did a rewiring job and decided lucas stuff wasn't for him! They will need a bit of a clean up (like the rest of the engine bay!) but work well.
tring to keep factory wiring colours, terminals all crimped/soldered/shrink wrapped.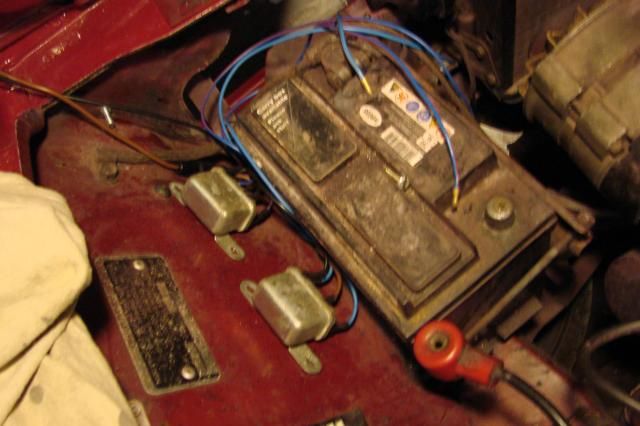 should fit nicely on the inner wing behind the battery, there appears to be 2 holes already in the inner wing for this very purpose! Presumably these holes are used on a Dolomite for something?
Picked up some new rear fog lights (right) to replace the tired dealer fit ones, when I looked in to the wiring for these it was all scotchlocks and wires running all over the place. I think I can do a better job, I will also add a relay.