19 months since I last put anything on this thread and the Carledo has been absolutely faultless, passing 2 MOTs without advisories or any remedial work being needed, has done 2 trackdays at Castle Coombe, run the hill at Shelsey Walsh on 2 occaisions and made any number of passes on the drag strips at Long Marston and Santa Pod besides being a near daily driver in between.
But all good things come to an end and last weekend I was forced to address an issue which has been bugging me for a few months, namely the gradual emptying of the clutch master cylinder reservoir.
It is undoubtedly my own fault, when I built the car, way back in 2008-11 I bought its Omega gearbox with its concentric slave cylinder from a scrapyard and, though I fitted a brand new clutch cover and plate, I balked at the expense of a new slave and release bearing. Then I compounded my error by fitting an incorrect flywheel as detailed above and blew the piston out of the slave cylinder the first time I pressed the pedal in anger. But it went back together and looked ok, so I took a chance, which has finally come back to bite me on the bum. I've always had to top up the master about once a year, a half inch or so having gone missing, this I could live with, but recently the weep has become a torrent that needs refilling completely on an every 3 day basis and accompanied by the bit of clutch judder that says fluid on the driven plate.
So last week I bit the bullet and spent £62 on a new slave cyl/bearing combo and last weekend I set about installing it.
Since this has little to with anything actually Dolomite related, feel free to look away now, I'm only really posting this as a faint boast of my design and engineering prowess!
When I originally fitted the motor, I dropped the engine and box in in 1 big lump, but, with an eye to the future, I made a couple of tiny mods to the opening around the tunnel to ease gearbox removal, if/when I needed to. Now I was going to test the theory!
Tunnel, gearshift extension and speedo cable removed
All but 2 bellhousing bolts removed, front cover plate removed, clutch fluid drained and pipe removed from master cylinder.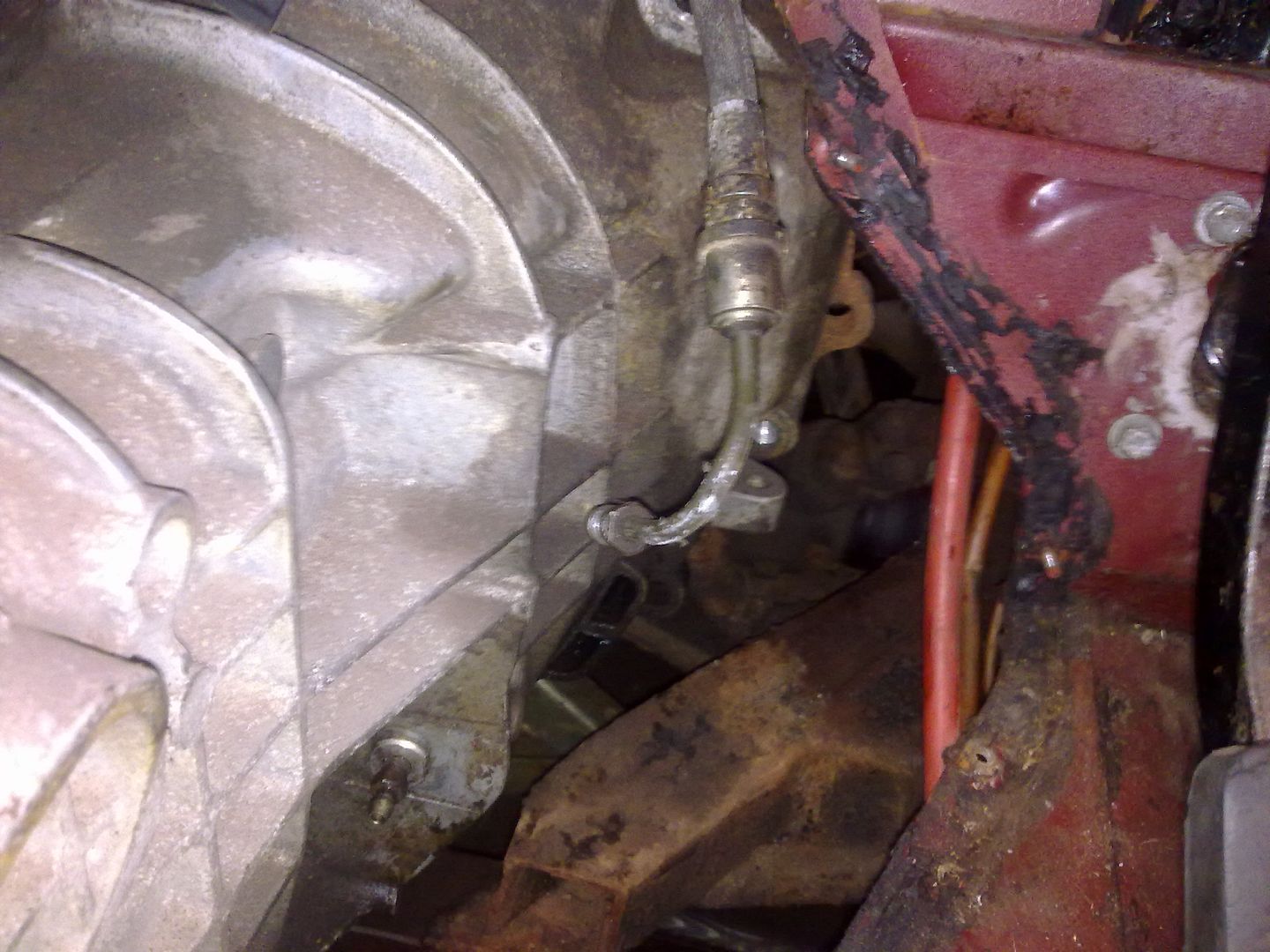 Propshaft removed, engine supported.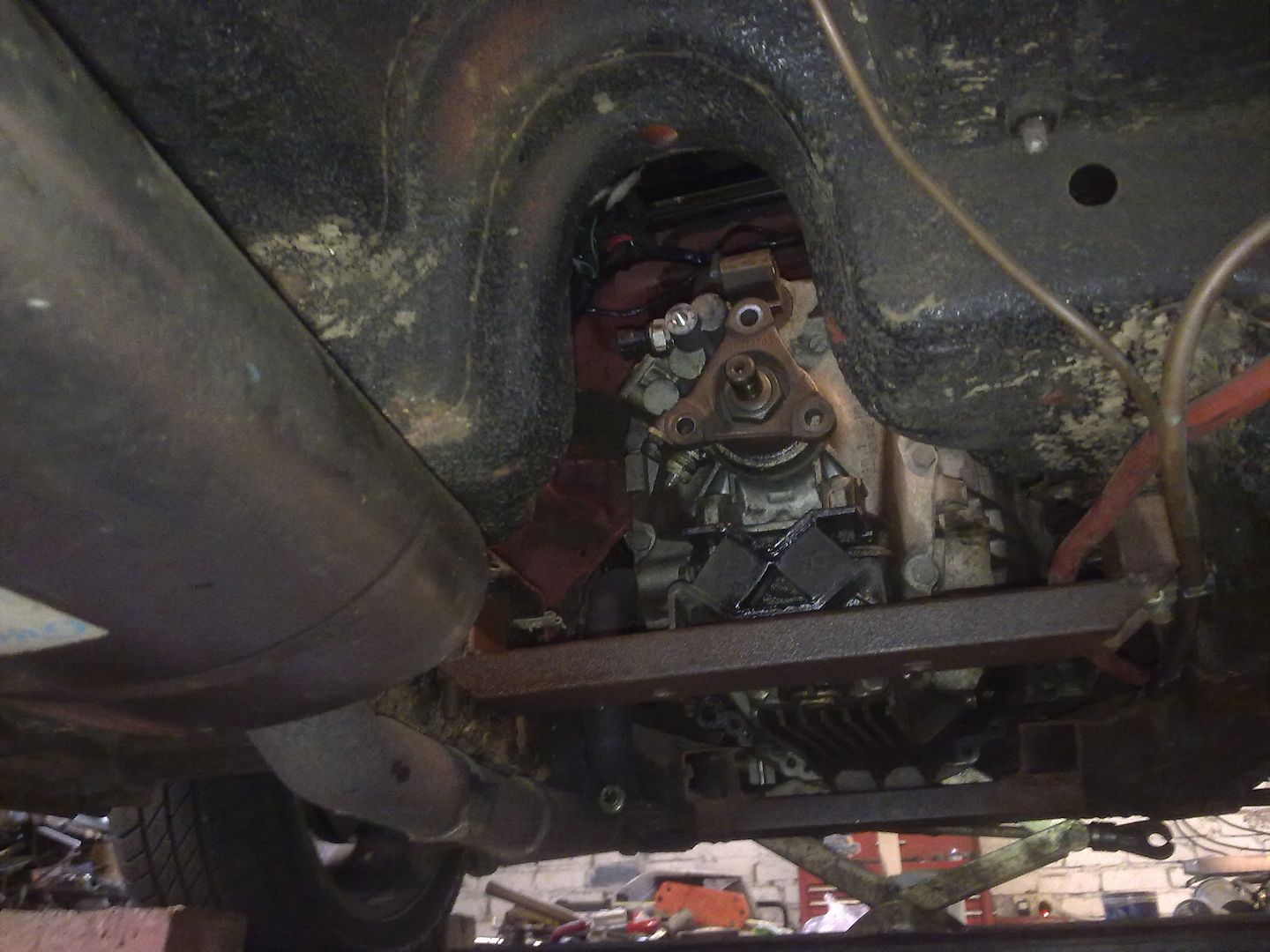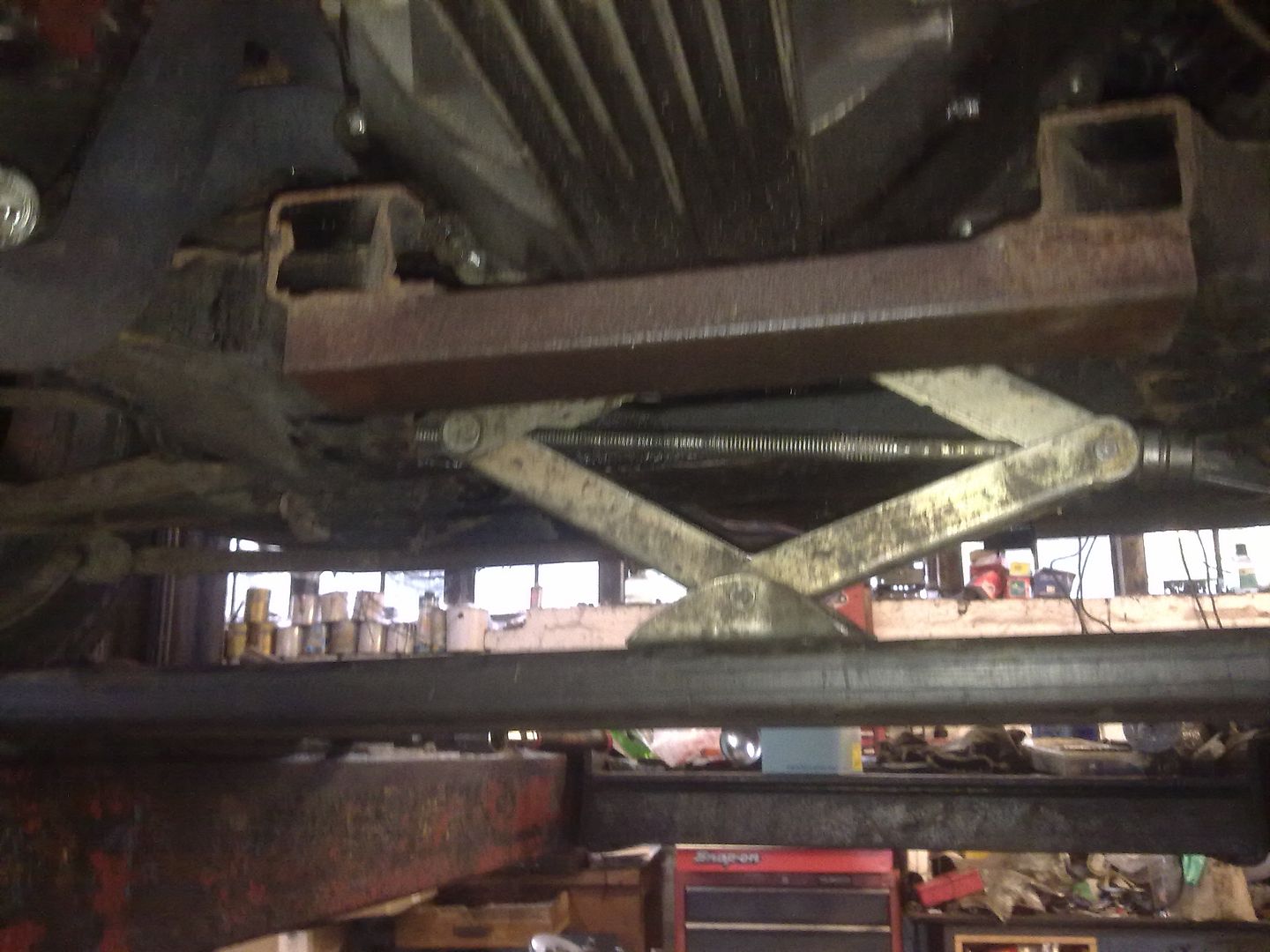 Gearbox crossmember removed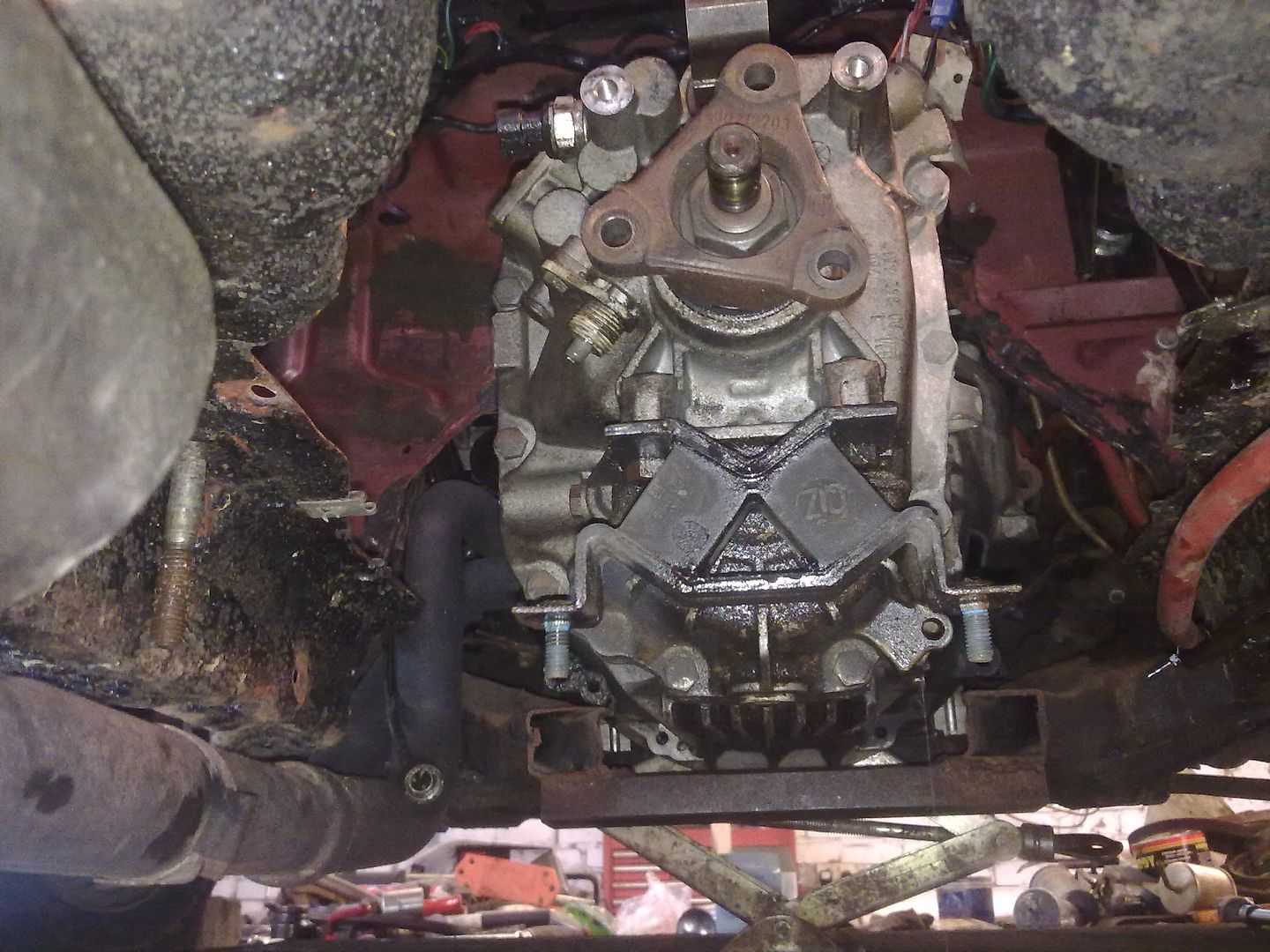 last 2 bolts out and a swift pull to expose......
Here the new concentric slave on its way in.
Replacement being a direct reversal of the above procedure (as Mr Haynes puts it) there is no point in documenting it.
The whole process took me (working alone) only about 4 hours, but I reckon, having done it once, I could comfortably halve that next time!
Normal service has now been resumed and I can get back to the Dolomega when I return from my holidays.
Steve
PS, I DID remove all the crap fom the bellhousing before I refitted the gearbox and with a couple of days use, the judder has disappeared - result!