Here's the repair I had done in the week. I bit more than was first thought...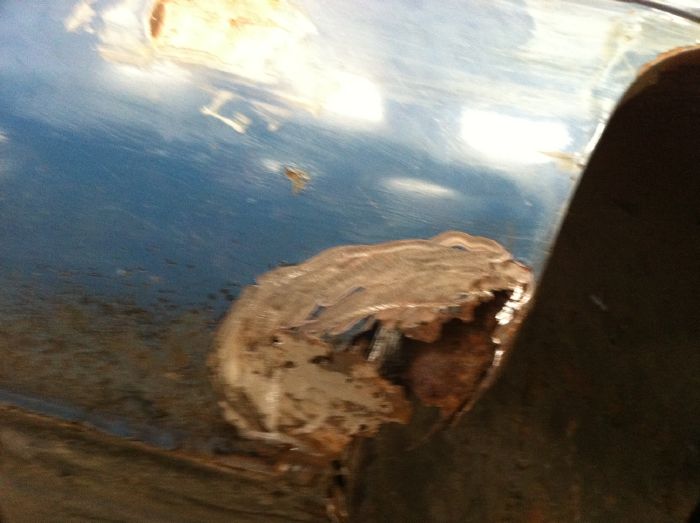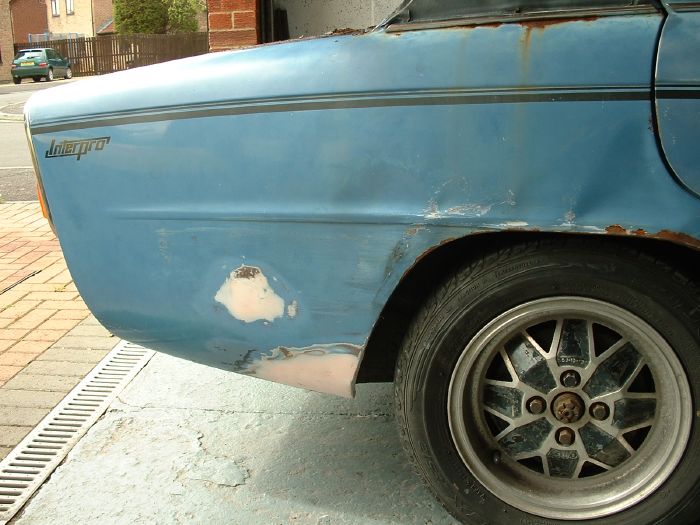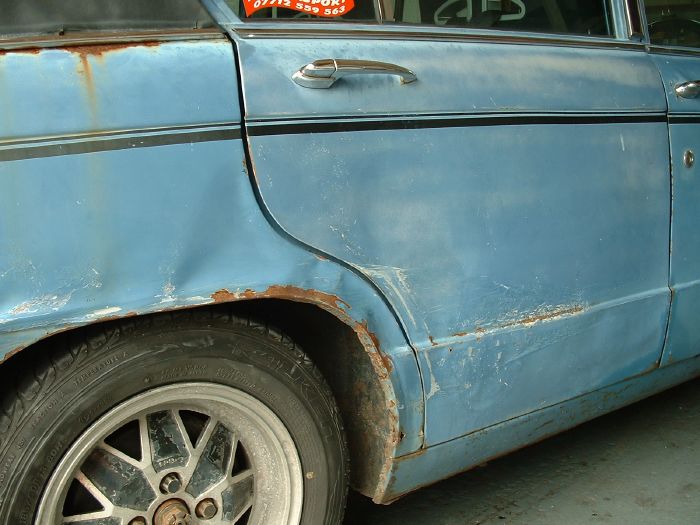 As you can see in the last two pics Jon also had a quick bash at straightening the panels. This is what it was like...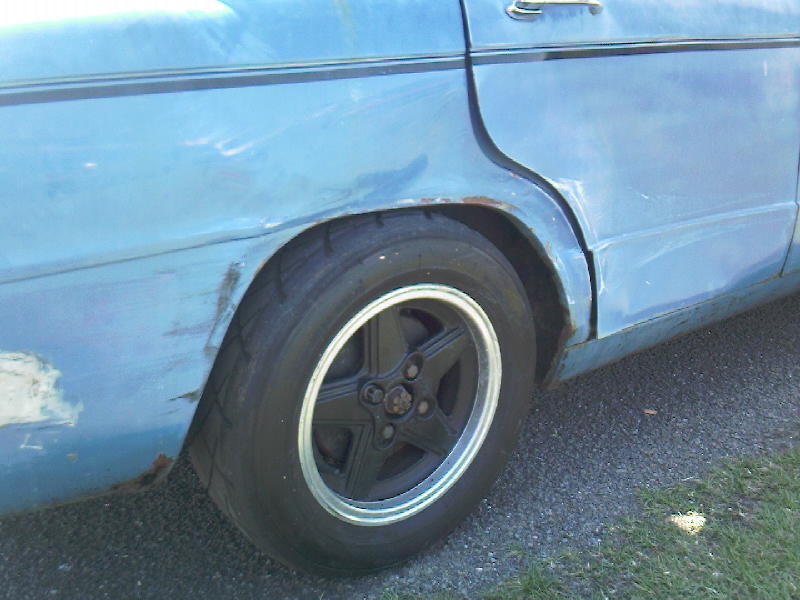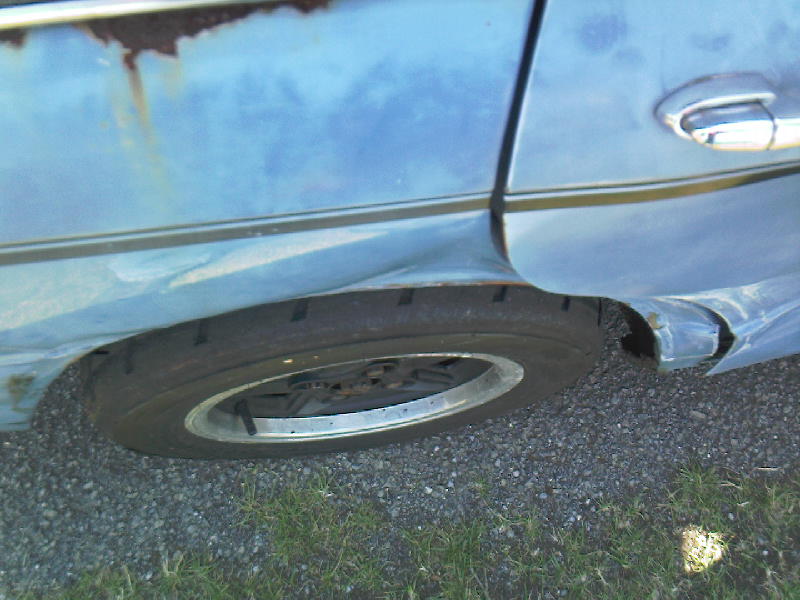 Jon had a spare five minutes so he knocked this up...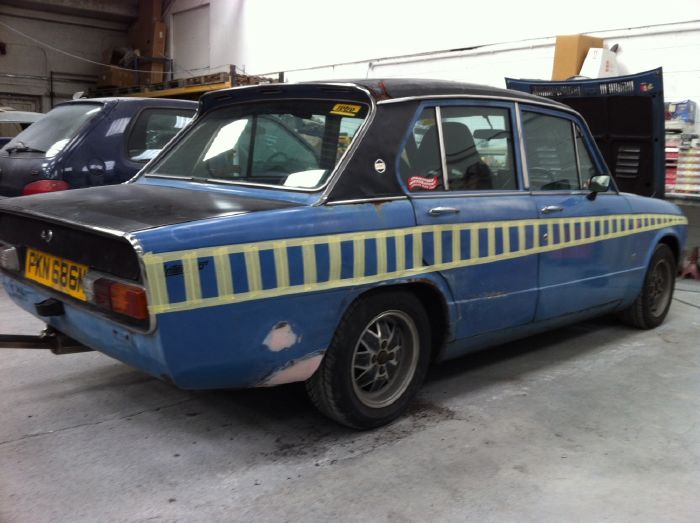 The base coat will possibly be white or off white (I know I said I didn't want white Alan

). The bonnet, roof & boot lid will be dark green and the masking tape represents green bits as well. This may very well change as we go.
After fitting some lowering springs on Mary's Smart Roadster I got around to PKN this afternoon...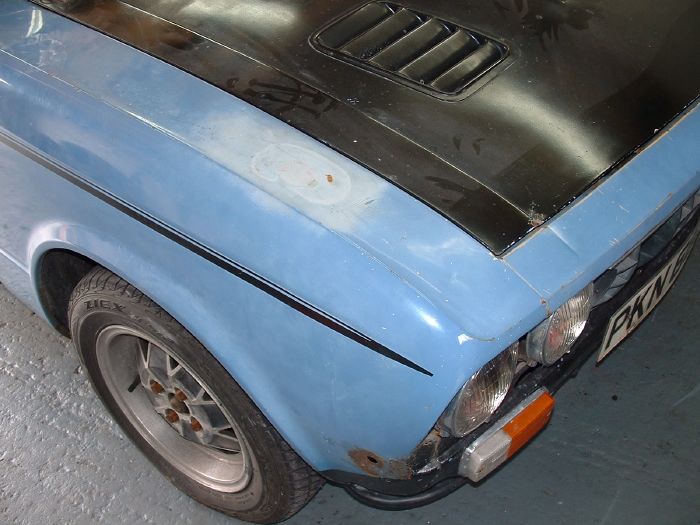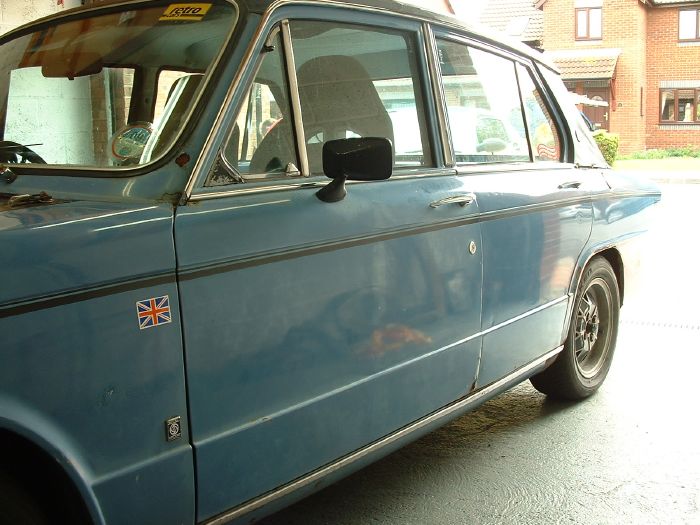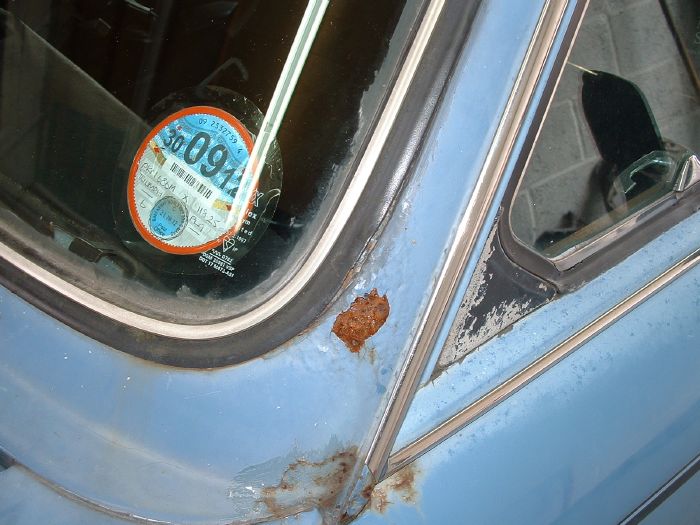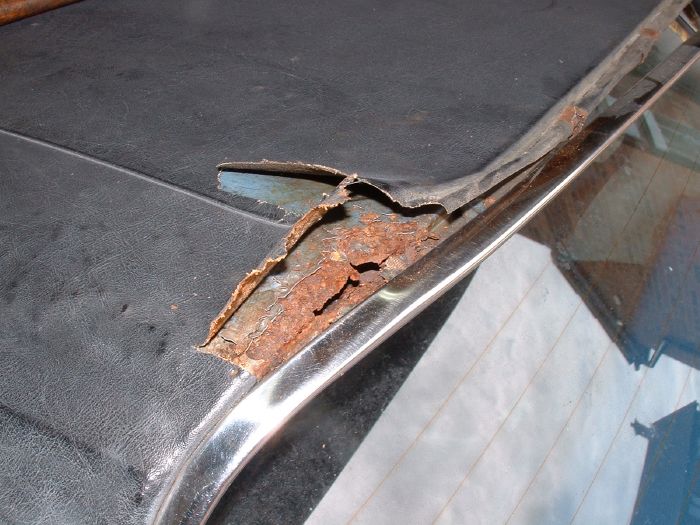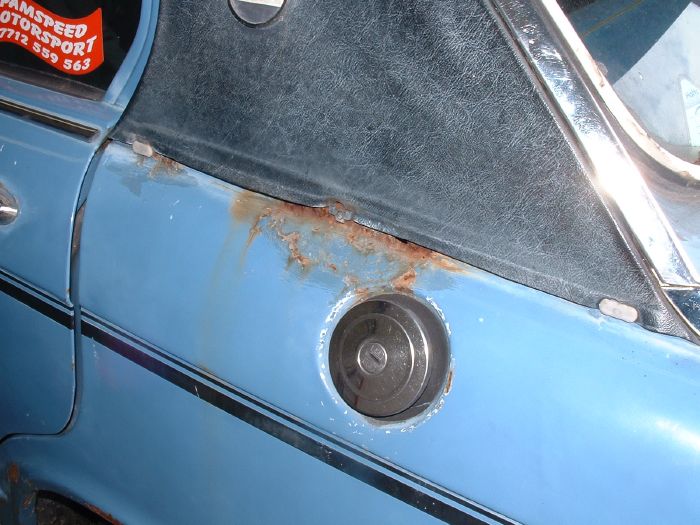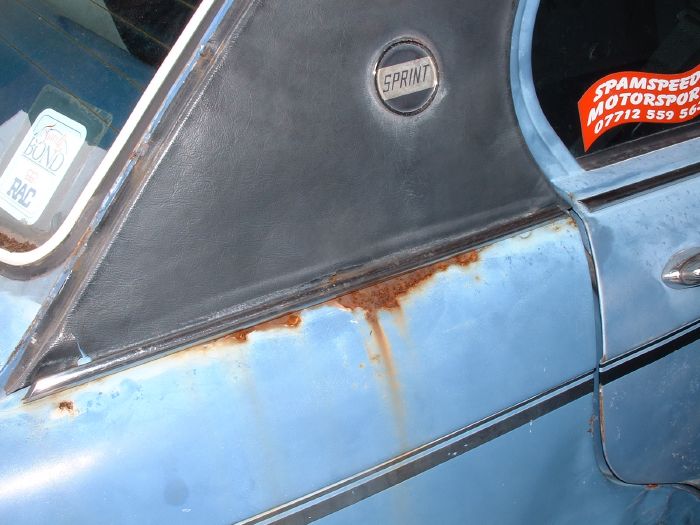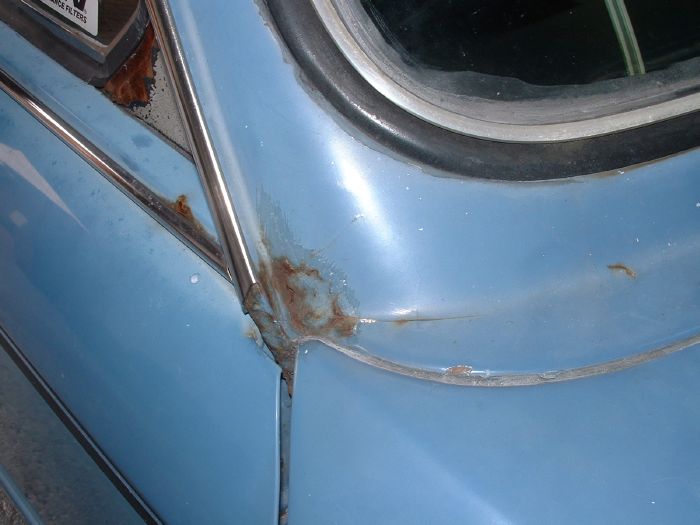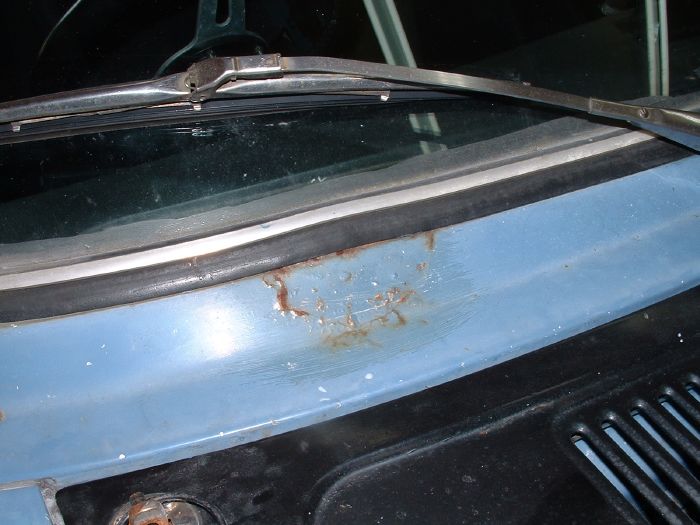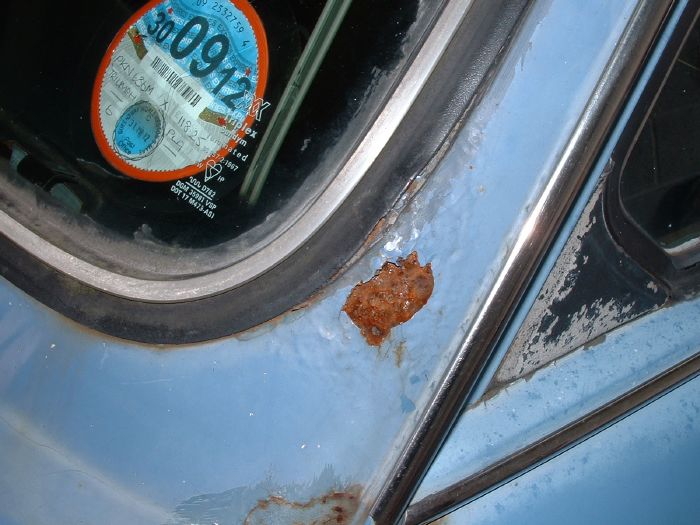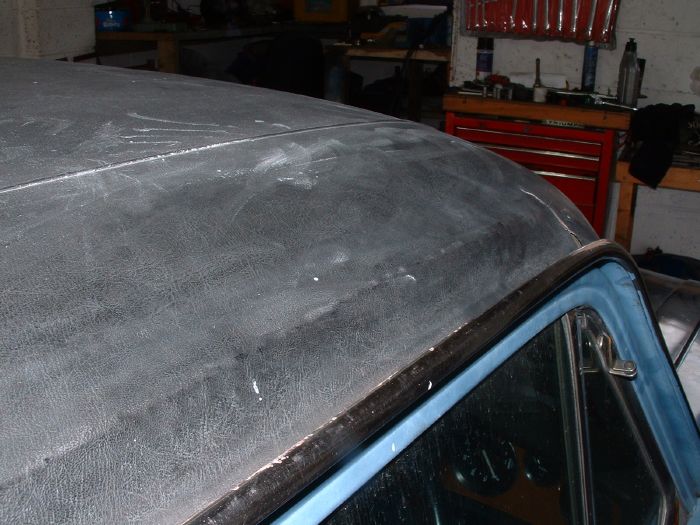 I then removed the vinyl roof & side vinyls, the chrome trim, the side stripes, front & rear lights and number plates.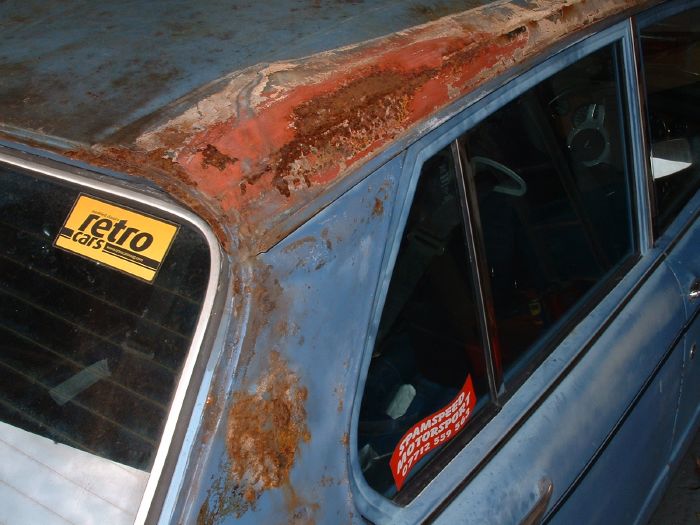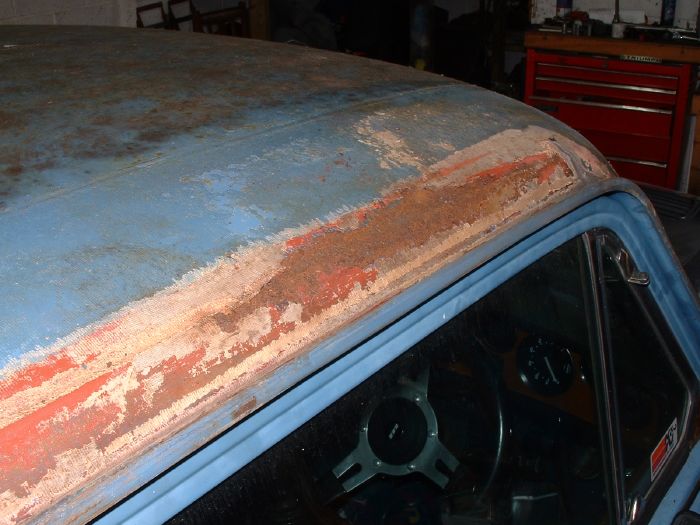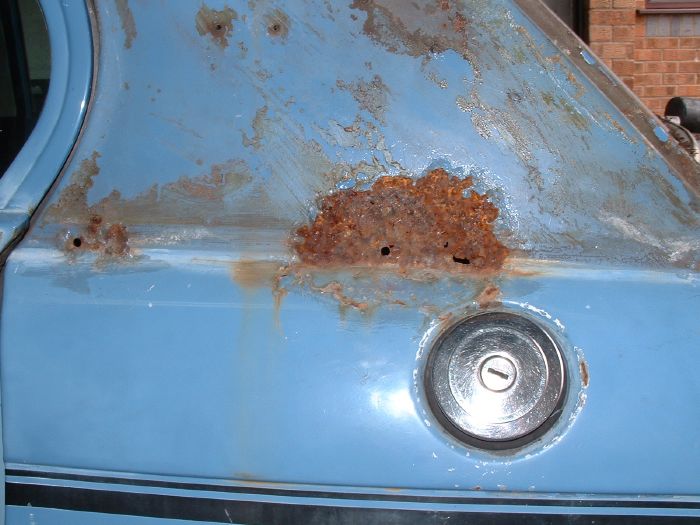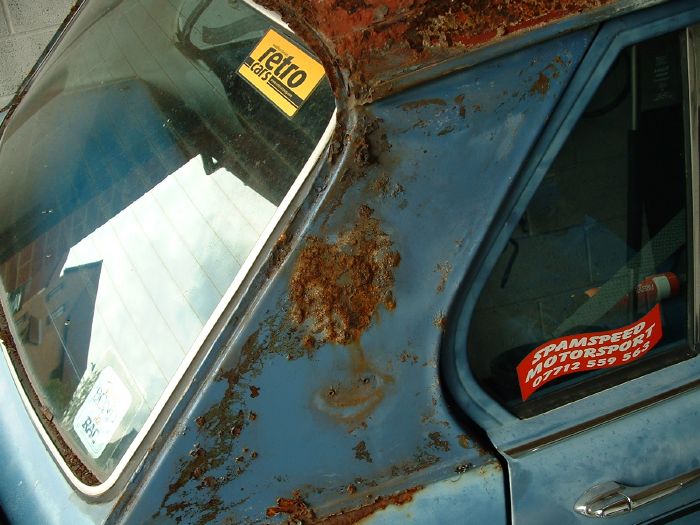 Then a quick going over with the old knotted wirebrush thingy...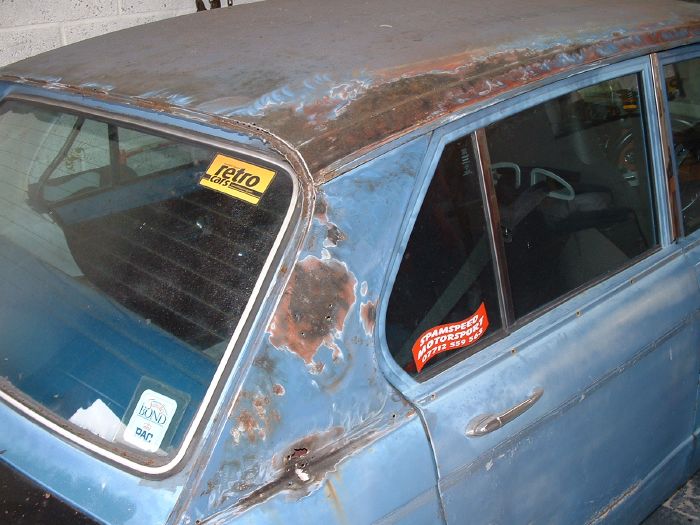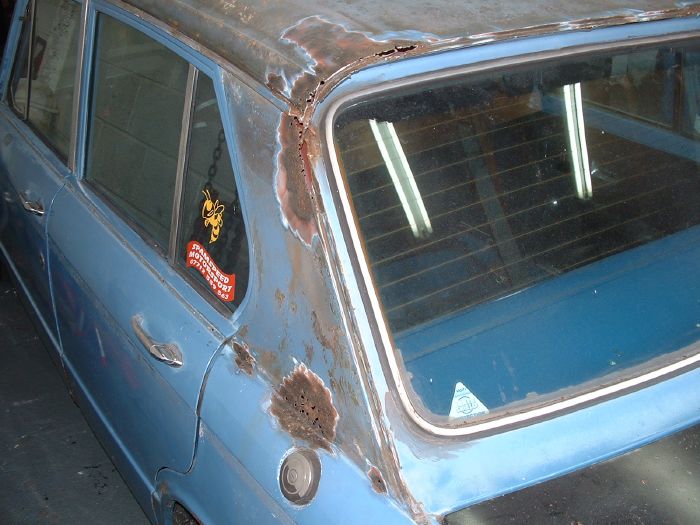 A bit more welding needed but I know Jon will sort all that out easily (you should see the state of the VW camper he has to restore

).
_________________
Sprintless for the first time in 35+ years.

... Still Sprintless.
Engines, Gearboxes, Overdrives etc. rebuilt. PM me.
1997 TVR Chimaera 450