I spent a bit of time this morning cleaning up the block & running a tap down some of the threads. I also cleaned up the lightened flywheel I bought from Alun a couple of years ago. It came up quite nice.

It's not been lightened too much. Std flywheel weighs 9.6 kgs whereas my lightened one weighs 7.8 kgs.
You can see on the front that just a large chamfer has been removed around the edge...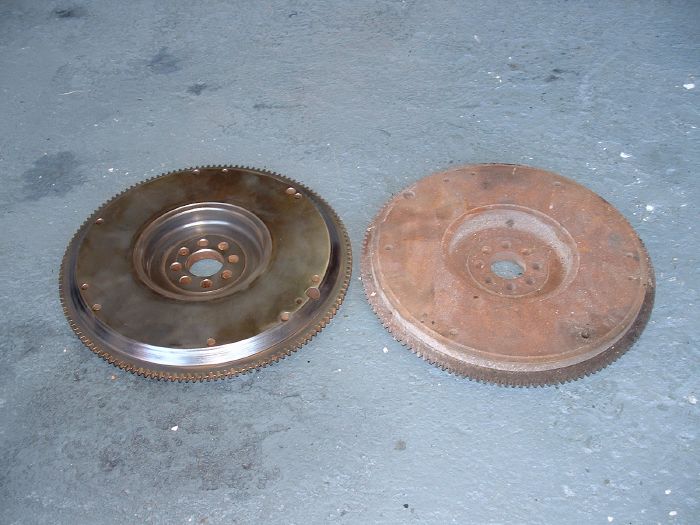 ...and on the rear a large scallop has been removed from the middle...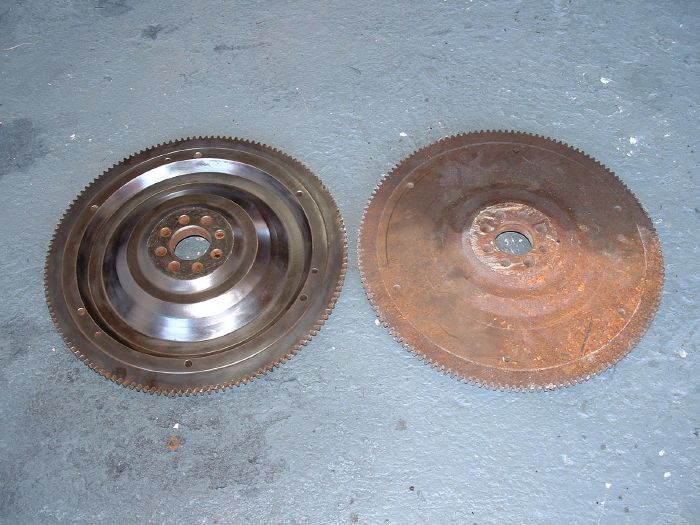 Looking at the old flywheel on the right I noticed that there is no wear on the front face where the friction plate bites, so I wonder if it's a new one or has been faced off?
I need to remove the pins that locate the clutch plate from another flywheel to transfer to the lightened one, I tried a bit of heat & some pliers but I just started to damage the pin. Anyone removed these before?
_________________
Sprintless for the first time in 35+ years.

... Still Sprintless.
Engines, Gearboxes etc. rebuilt. PM me.
2007 Porsche Boxster S ****FOR SALE****