A few more little diversions from the endless flatting!
I opted for the correct busbars for the boot wiring and add ons like towbar, high level brake light, reversing camera etc and regretted it when I saw them. Like the fusebox the terminals are too close together to fit insulated spade terminals to them. Unlike the fusebox there is no cover to protect them. Fortunately all this is quite high up and will be behind the millboard out of sight. Hopefully will avoid corrosion!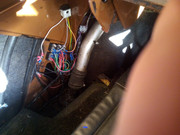 More progress with the console, i've adapted the fake wood gearshift surround to fit and made a blank face panel to accept the massive double DIN stereo/satnav/video/etc. next step, make the hole for it!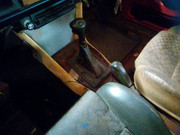 Finally i'm adding underbonnet and underboot lid LED strips, so that, in the unlikely event of a breakdown, or even a puncture, on a dark Scottish stage, I can see what i'm doing! No pic of the boot lights yet, I have to paint inside the boot before itting them!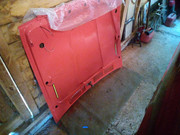 More to come, Steve