Well the shell is back, and straighter than a straight thing! The jig guy joked that, with his jig being so very accurate, the shell is probably straighter than when it left the factory. I didn't find this funny, as it's probably true!
But he has done an absolutely first class job for sensible money, not cheap but sensible! If anyone is unfortunate enough to have their Dolomite seriously damaged and want it repaired to a high standard, I would thoroughly recommend this guy and his company whose details I will give by PM on request. They are a stones throw from Gayley on the M6 between Wolvo and Stafford.
But first, the promised pic of the rats nest, AKA the Omega loom!
The bit by the chair is the dash and underbonnet loom (not including the engine section which is on the engine still!) nearer the camera is the "body" loom, most of which I will be discarding, but it is a handy source of matching colour coded wires if I need to extend any!
Down to the nitty gritty and the shell pics, which I will let speak for themselves.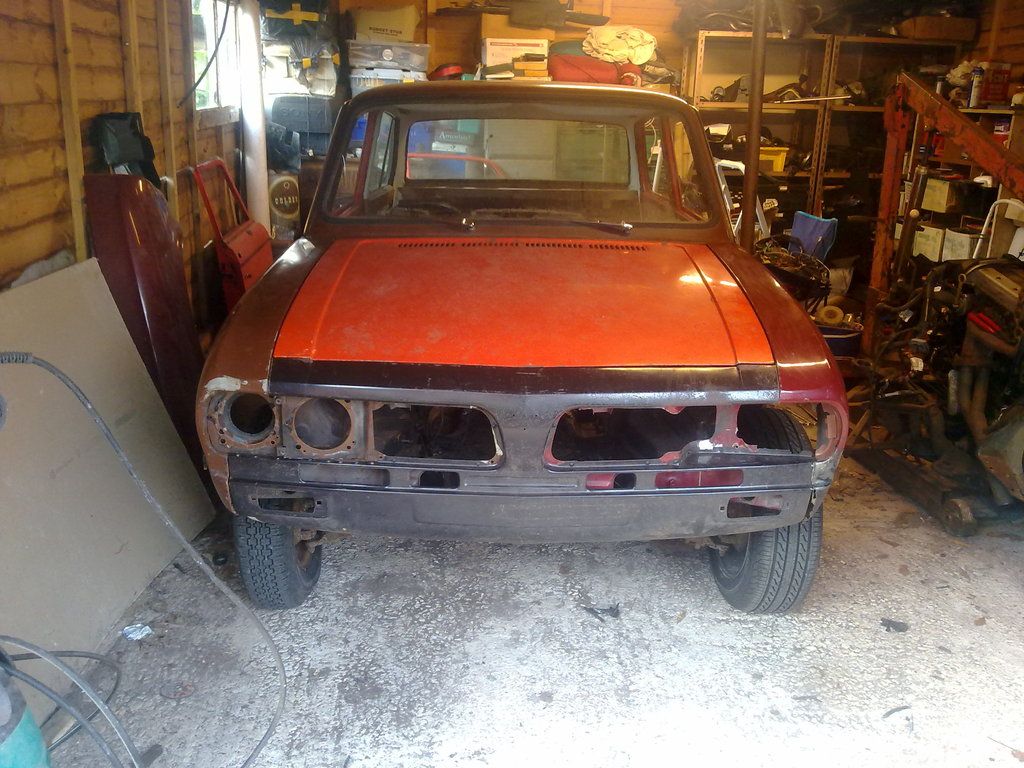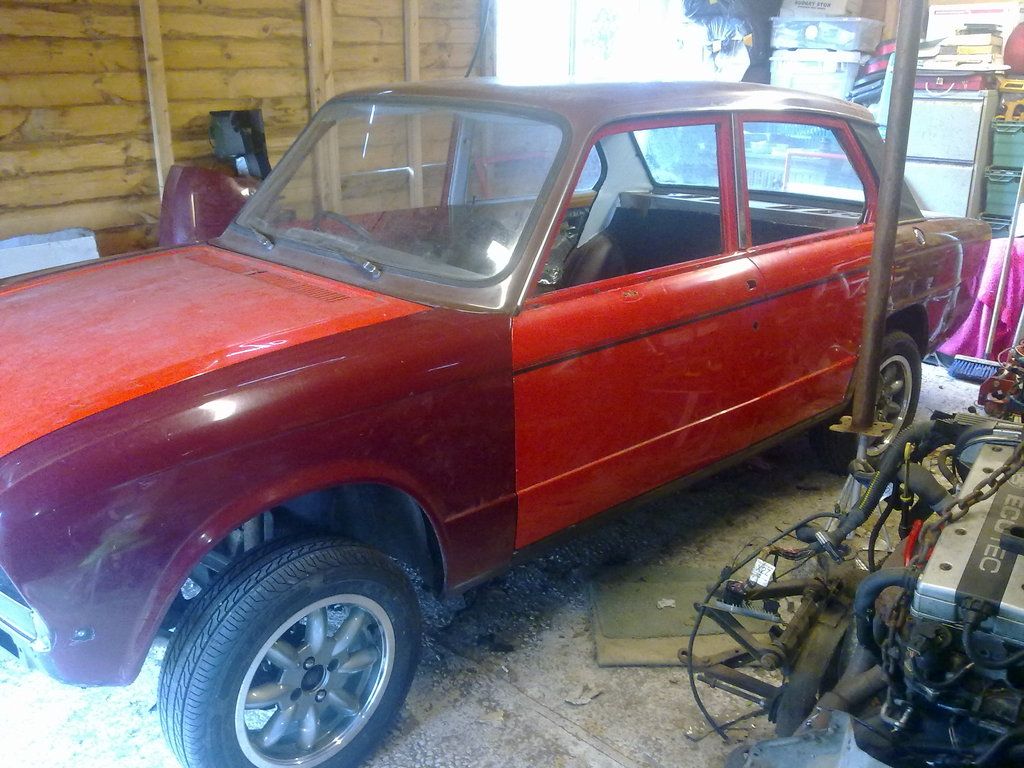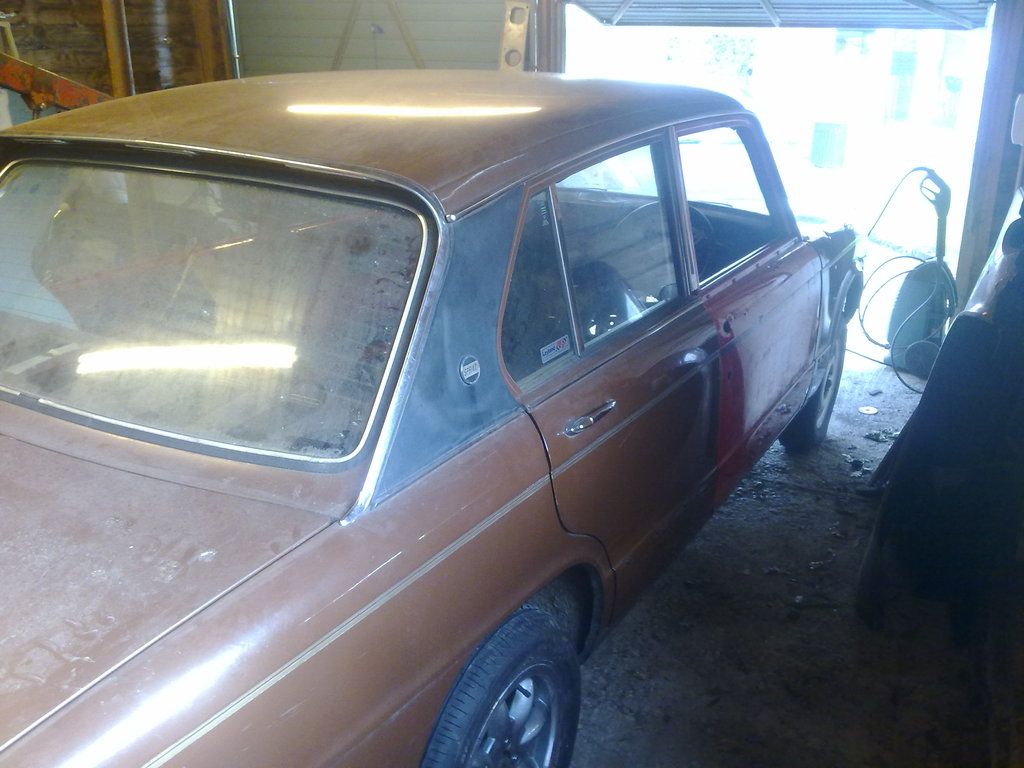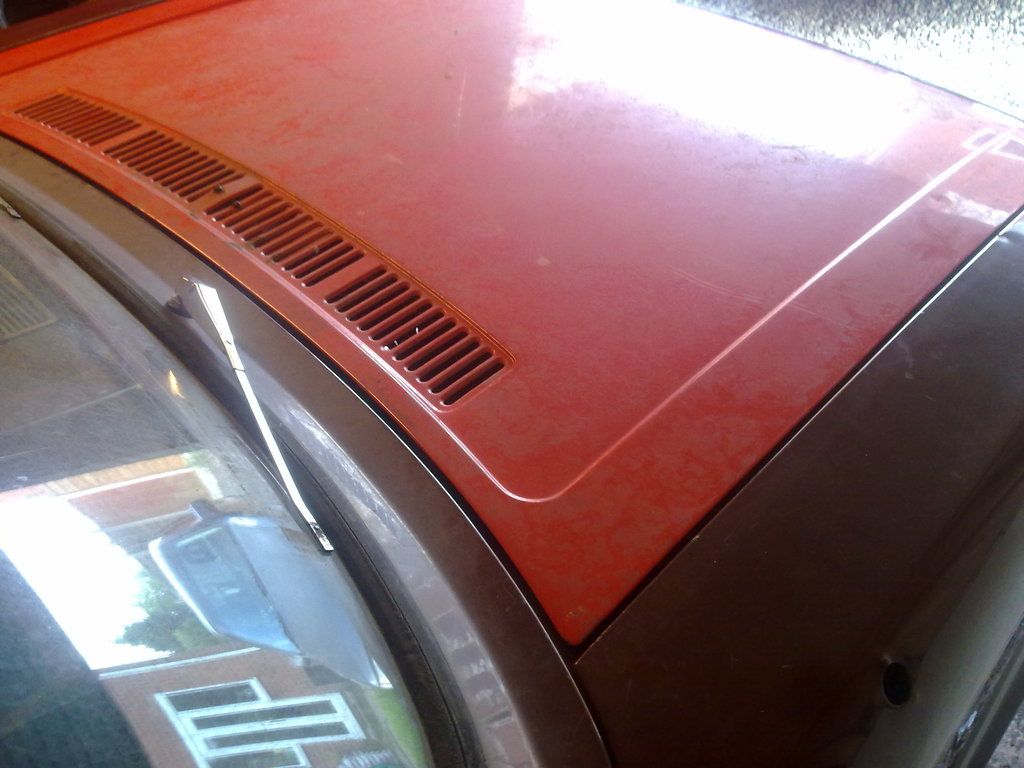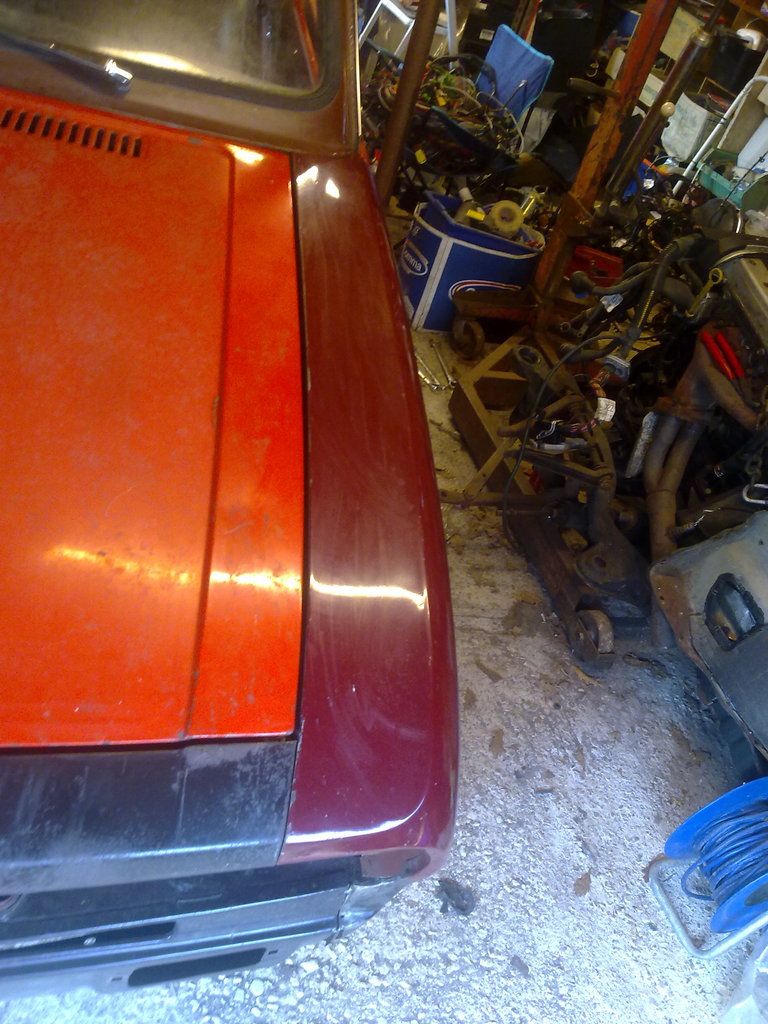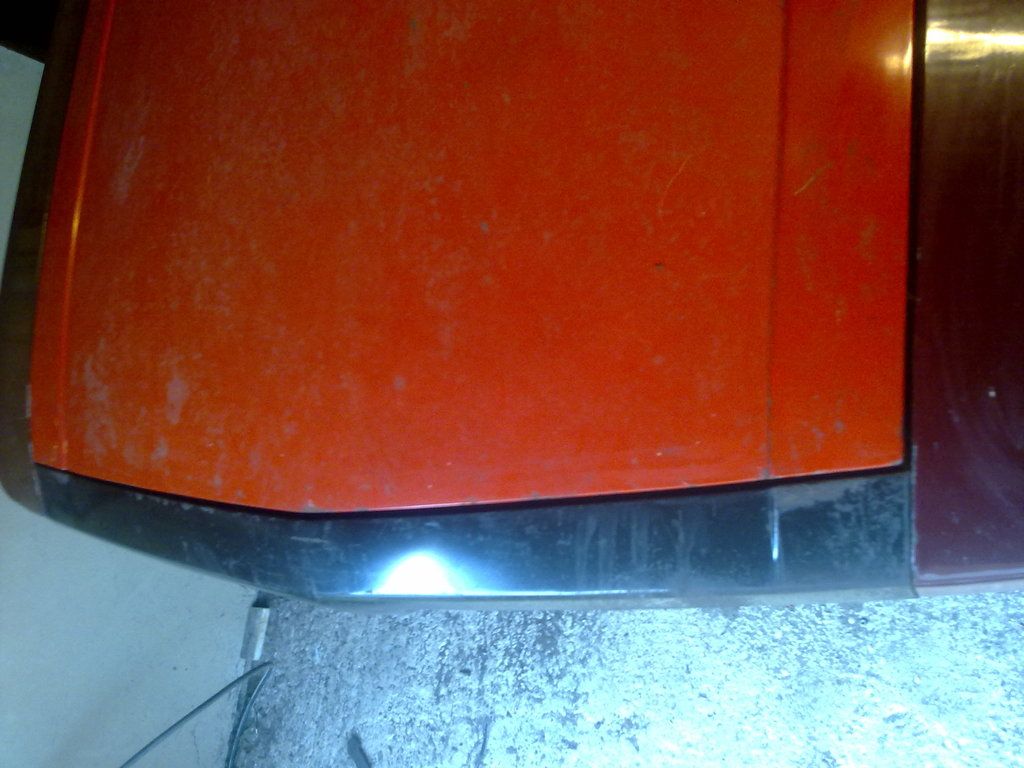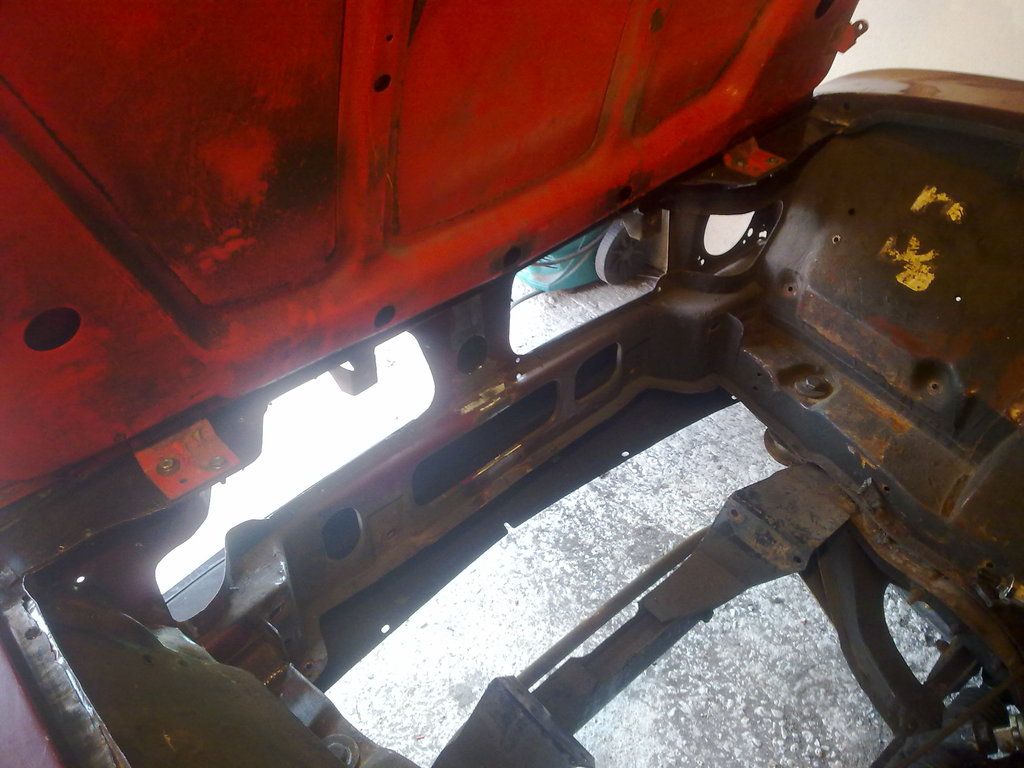 When I got the shell, the bonnet wouldn't fit at all and the new and original parts of the inner front panel overlapped badly.
Now the shut lines are spot on and the inner panel fits perfectly! I'm a happy bunny, if a somewhat poorer one!
At the moment the new panels are only held on with a few self tappers to try fit. I will be removing it all to individually rustproof everything before refitting it all permanently. PS, I know the inner panel I have used is from a 2 light car, I have a 4 light club extension panel to go on!
Steve