Quote:

id like to know what budget suspension mods i can go for, what poundage springs should i be best to go for???????

thanks
This is a bit of a thorny problem!
Having been there (or at least somewhere very similar) with my GM powered 2 door car, I can say that spring rates and ride height have given me more headaches than any other part of the job.
My first mistake was to assume that the Vauxhall engine is about the same weight as a Sprint item and I fitted Sprint coilovers at all 4 corners. The result was a car that appeared to be on stilts with an undriveably hard rear end (rock solid would be closer) I replaced the Sprint rears with the standard Toledo units which softened it up (a bit too much) but didn't help the height much and (being on a tight budget myself) cut about 4 inches off the standard Sprint front springs and refitted them with standard Sprint shox.
I know this process is frowned upon but I was Skint and it worked very well for 6 months and 1000 miles before I splurged my life savings on a pair of ASP Gaz front shox. With these fitted with a new pair of standard 1850 front coils and the addition of a Sprint A/R bar I would say the front end is now just about right but I am still struggling with the rear.
The basic problem is that to decide what length and poundage to try, first you need to know what you've got! This information has so far escaped me despite me buying a full BL shop manual for the Tolly the data is not there so I have no baseline to work from! What I'm looking for (as will you be, though possibly to a lesser extent since you have the heavier 4 door shell) Is a spring heavier than a Tolly one but softer than a Sprint one and with the ride height reduced by 2-3" depending on how much weight you're leaving out!
My own (as yet untried) solution is to get another pair of expensive ASP Gazs' for the back and hope the stiffer shox will tighten up the rear end enough that I won't have to experiment with endless different springs. This however is NOT a budget solution with Gaz shox being about £100 a pop!
My car on unmodded Sprint coilovers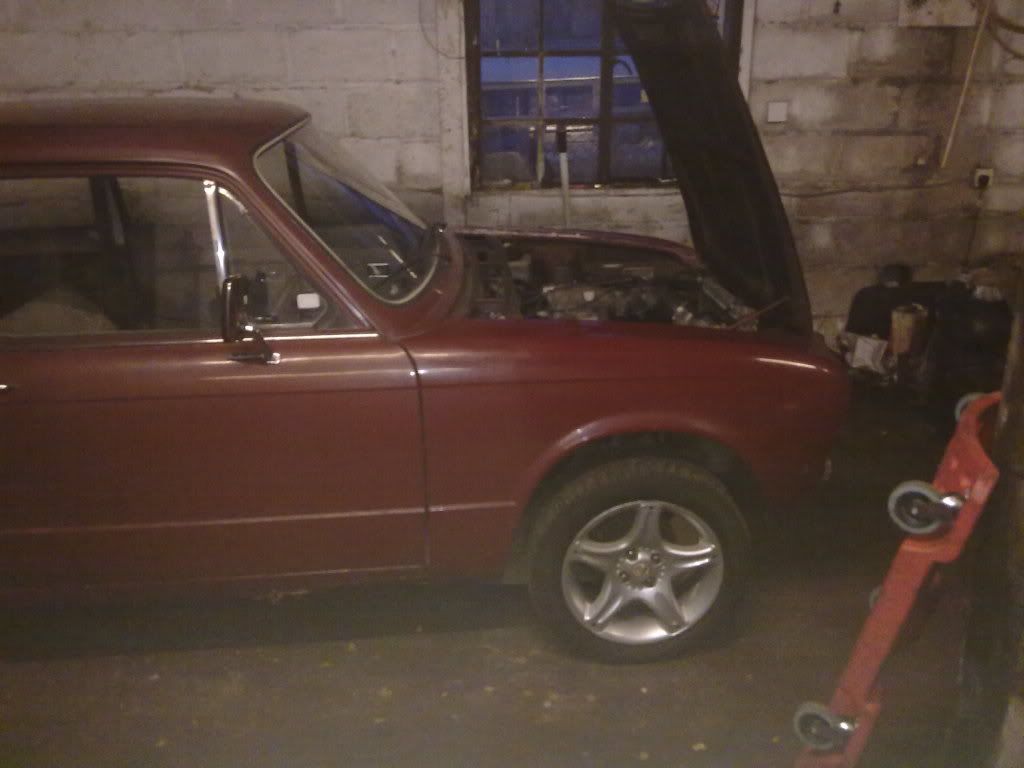 Here on cutdown Sprint fronts and Toledo rears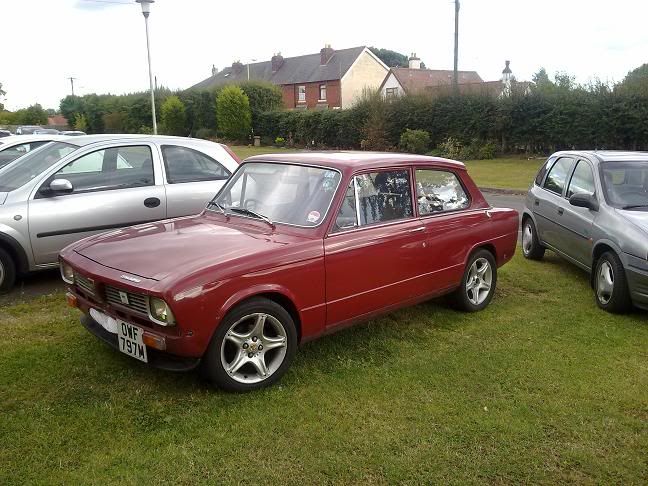 Here with the front Gaz' installed, I had to wind it up a bit from here as I nearly lost the exhaust about 10 times a day with it here!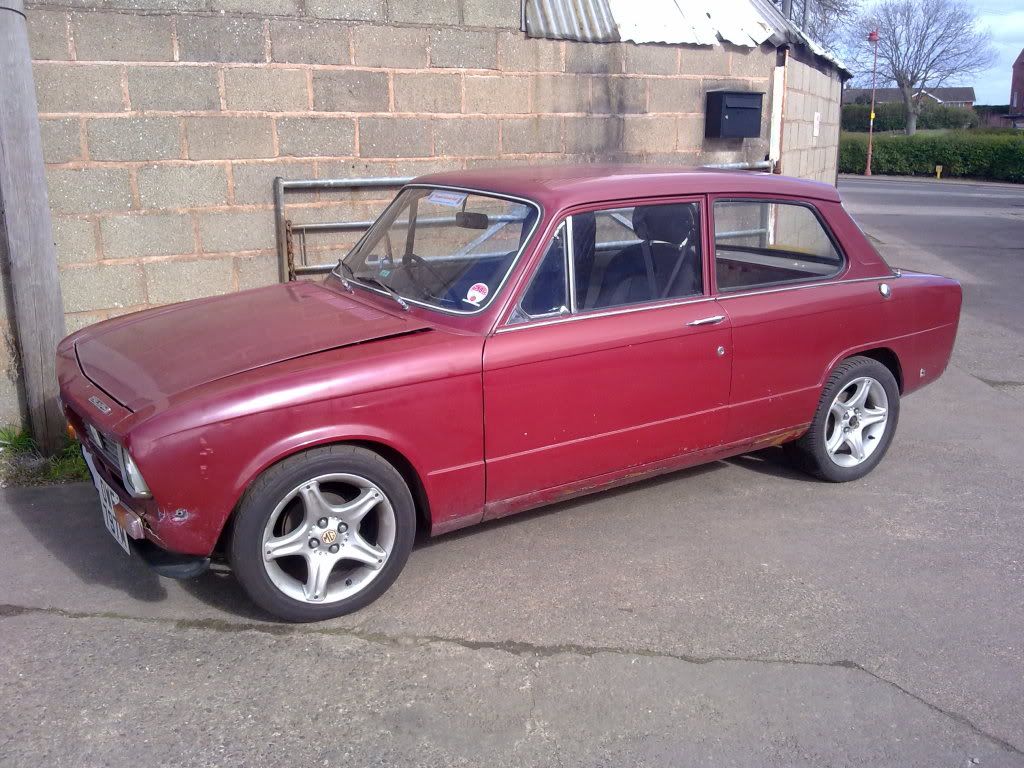 Your problems MAY not be as big as mine for 2 reasons, 1) yours is the heavier 4 door model and 2) I've made a conscious effort to lighten my car which has compounded my problems but please also note that the official parts list only lists 1 rear spring for Toledos whether 2 door or 4 door which seems odd as there is a considerable weight difference (about 90kg) between the two!
The reason I haven't done the rear yet is cos of those MGF wheels which currently JUST scrape the arches on bumps! I'm having the lips turned up (along with a load of other bodywork) in the next few weeks so then I'll go for the Gazs' and drop the rear as well!
Steve