Hello All

Quite an engine related post for you today.
Because of the relatively unique engine/car combination you cant buy many things off the shelf that would fit(see exhaust manifold). Another such thing is the sump!
We started with an original Vauxhall sump and it was clear it wasnt going to fit without modification. It fouled the subframe at the front and also on the steering rack.
so we cut some bits out of it...
fast forward 2 years(really!) and Alan is now finishing it off.
firstly it was engine out. its quite cool seeing it from the side with the exhaust manifold on, looks good i think

I believe Alan modified the original oil pick up pipe. This was because it came from the car when it was fitted transversely in a black Astra GSi(apparently). Also see the dipstick on the right.
Another view, i assume the brace is to stop it flopping about. Dont you just want to peel that silicon off?!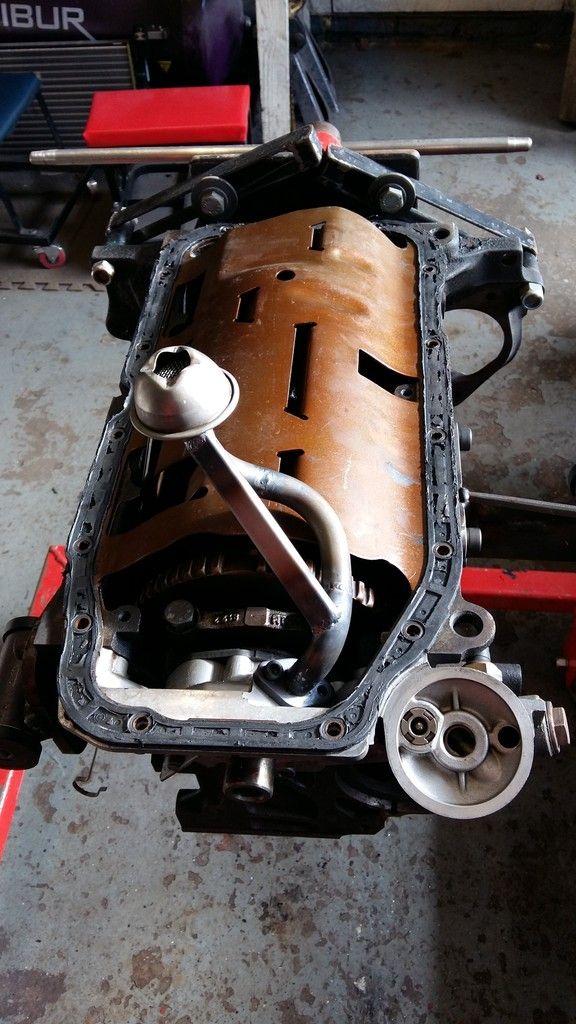 And here it is in situ' in the car. Notice the cut out on the front to clear the subframe. And the clearance to the steering rack. It doesnt look like much but the engine wont rock much with how its mounted to the subframe.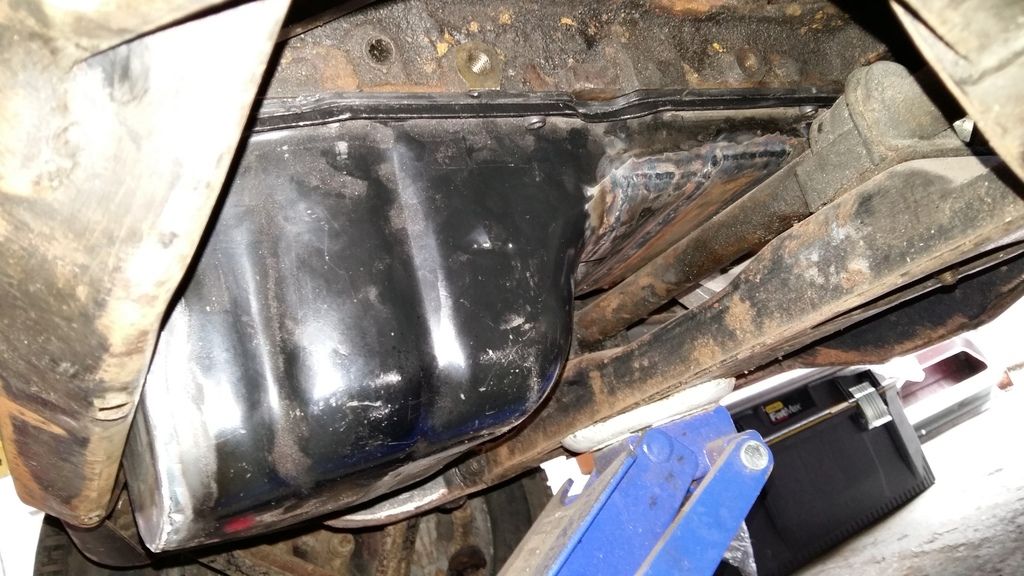 what do you think? I love seeing things coming together like this!

_________________
1980 Dolomite Sprint Track Day Car....KLJ 895W. now redtopiffied

Volkswagen Golf MK3 Gti....R301UUJ. RIP 22-5-13
Volkswagen Golf MK4 TDGTI 150 MM53VNT Sold 7-8-17
BMW 320d Coupe M-Sport with factory fitted Performance Pack.
Proud TDC Member!
viewtopic.php?f=19&t=23031