It's been a good weekend, things have progressed well, and hopefully this week will get to see the roof painted so I can refit the headlining and associated bits, then get the screens back in. Door cards are next on the agenda after a good clean, I'm going to hold off sorting the door caps until later, so may as well refit the cards. Also managed to find the bits of carpet that came with it in the boot, so it now has matching carpet on the sills rather than cheapo household stuff, although at some point I'd love to fit a quality replacement one. Rest of the interior is pretty much back in, bar those bits that need the lining refitted first.
Been a fairly simple task of refitting, all went well until I tried the lights, half the dash would light up, the rest would either glow dimly or not work, and a nice spark was got shifting wires around on the dimmer. Finally traced the problem to the feed to the gear selector bulb, I'd just nipped it under a bolt on the lower parcel shelf, so soon and easily sorted. She started first go after plugging everything back in, and everything works as it should, which is always good after taking so much stuff out and off. More to the point it now looks like a car again rather than a wreck, and has had plenty of interest from passers by, even the kids have said cool car.

Looking forward to getting it finished and finally cut and polished now, have done a small bit and results look good, so if the rest comes up as good I'll be happy.
(Yes I know the C pillar trims aren't fitted properly, only on for show, although debating getting new vinyl for them to replace the cracked original stuff.)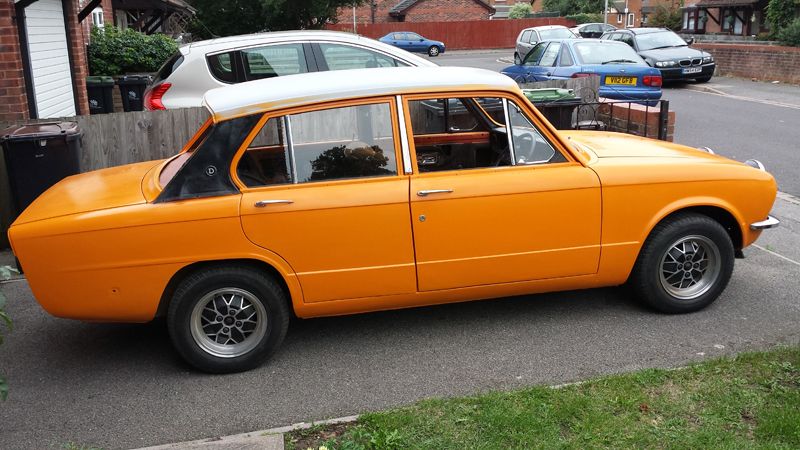 New Tan goes quite well with the paint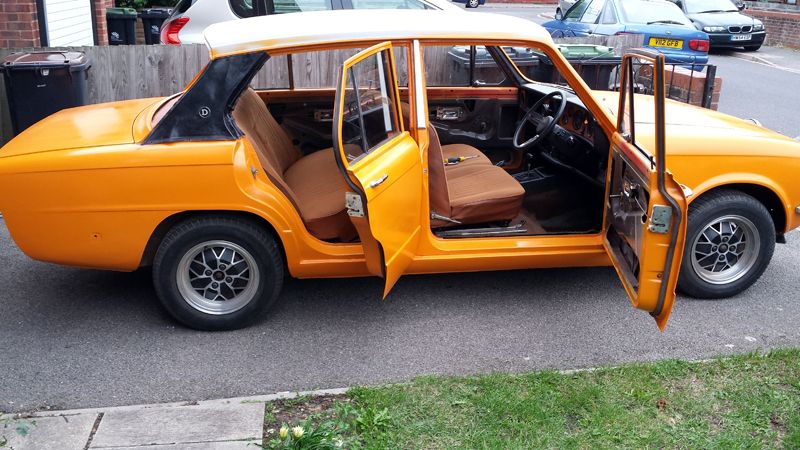 and I did wonder what it'd look like with the tail panel left in body colour, but it so needs to be black!