It's been a while since I've posted in relation to this car, so I thought I'd just write a quick update....As planned, I did my first Sprint at Croft on Easter Monday 2017, the very weekend that the Beast From the East hit....so, did one lap of Croft circuit, pretty much under water and then the event was cancelled!
Since then, I've done around ten events for the last two seasons belonging to the TR Register Revington Sprint and Hill climb Championship, where I finished runner up in class 3 of the Championship.
I cannot recommend this championship highly enough and encourage you all to get involved, at the very least in the road going classes and above where you would be assured of a very warm and encouraging welcome!
First time out on track on a track day at Croft...in the wet....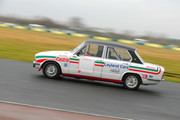 The Sprints of myself, Tony Browne and Rob MacGregor at a Championship event at Goodwood....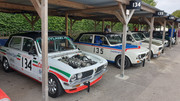 Epynt Hillclimb in Wales, a fantastic Hill that is about ten miles too short!...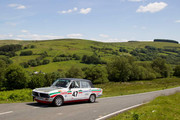 Track day at Goodwood with all the grilles removed to aid cooling (the weather was very warm)...it's remarkable what a lack of oil will do! The temp was fine once I'd put more oil in and cured the leak! (rear crank seal)...