So today then....
Heres how it sat with the other shocks on:
Stripped off the exhaust and prop: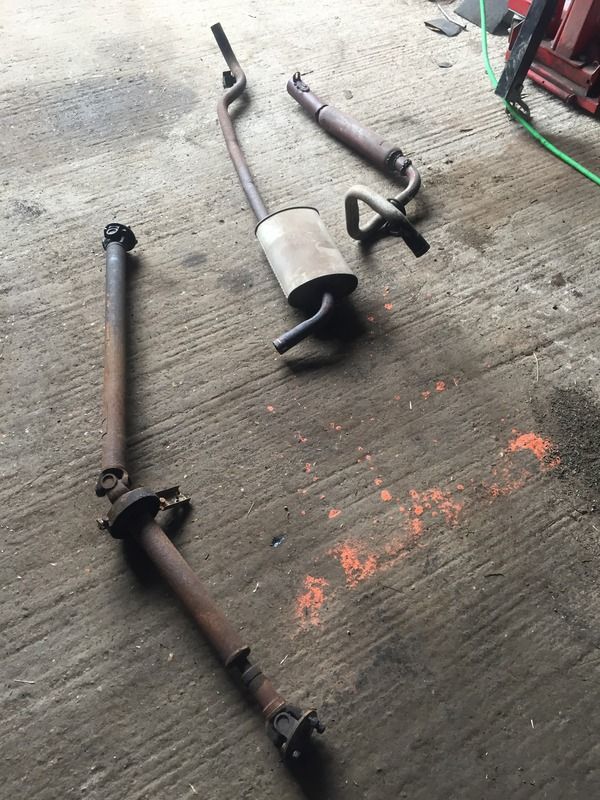 Should there be any kind of guide for the handbrake cable? Seems odd to just pass through and continually rub on the bracket: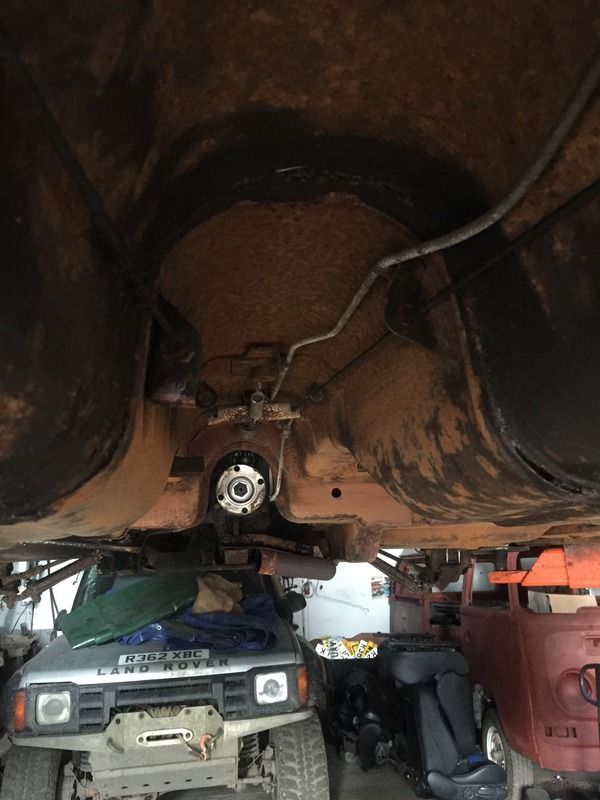 Dropped the axle: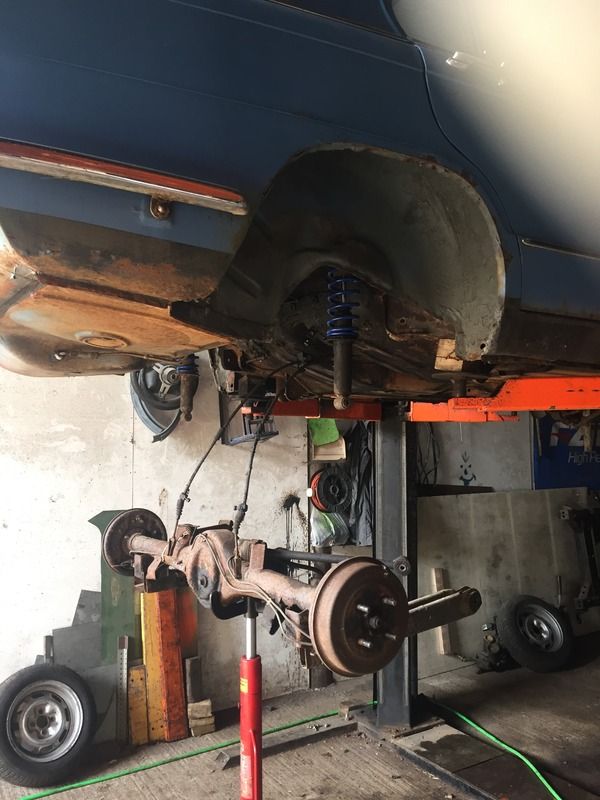 Popped next door for a cuppa where my neighbour is creating a couple of beauties: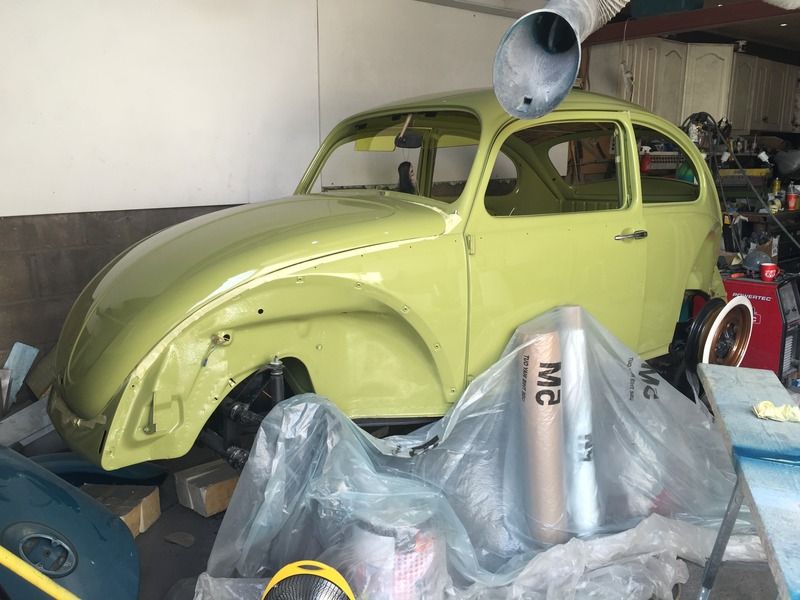 Then i got donned up and got cracking: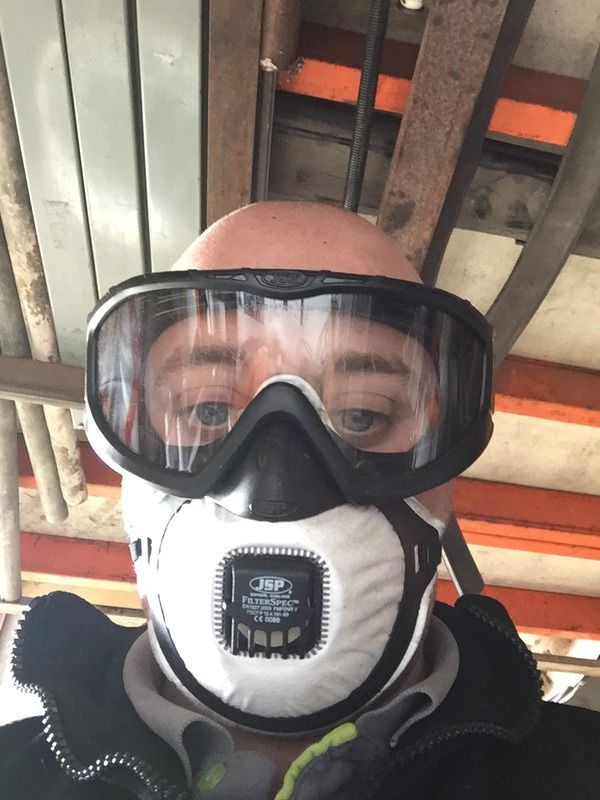 Rubbed down the underside but didnt get any pics of that, then made a start on the inner arch stripping: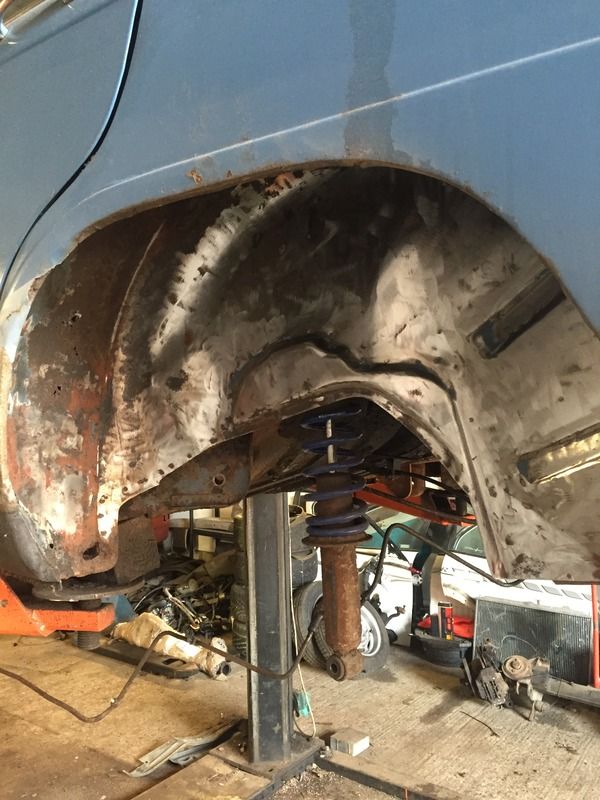 Bare metalling them and going to have them sprayed up. Ive decided im going for the proper rat type look. Original Rough patina'd body and mint underside and running gear.