I managed (with loads of help from my dad) to get the cylinder head off. The exhaust manifold has some really inaccessible bolts so I'm not looking forward to reinstalling that, I had to take the carburettors off the inlet manifold just to access them with a socket. I took ages so by the time I'd washed my hands to take pictures it was dark, Ill be sure to take more in the morning.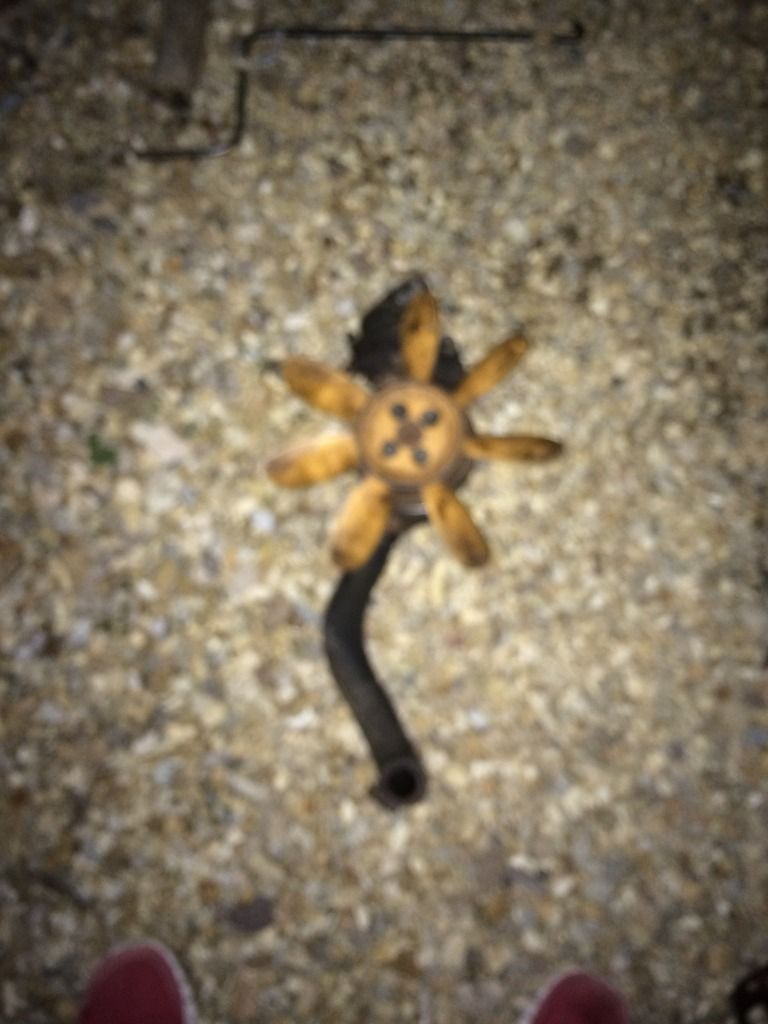 garbage picture of the water pump off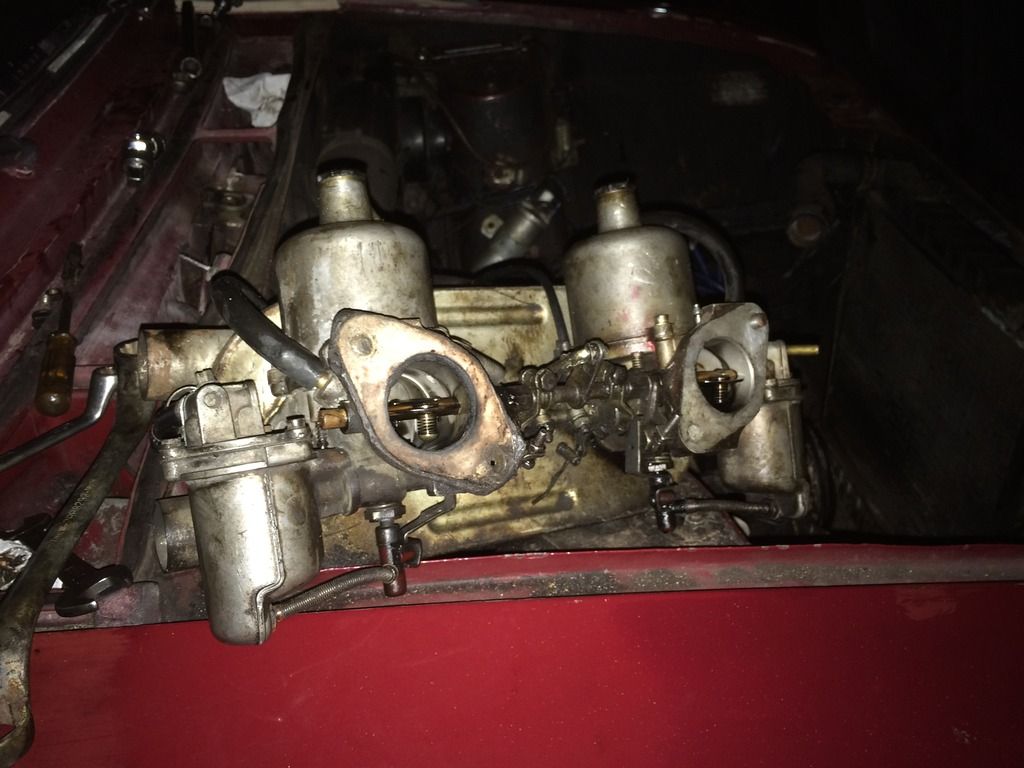 the carbs off the inlet manifold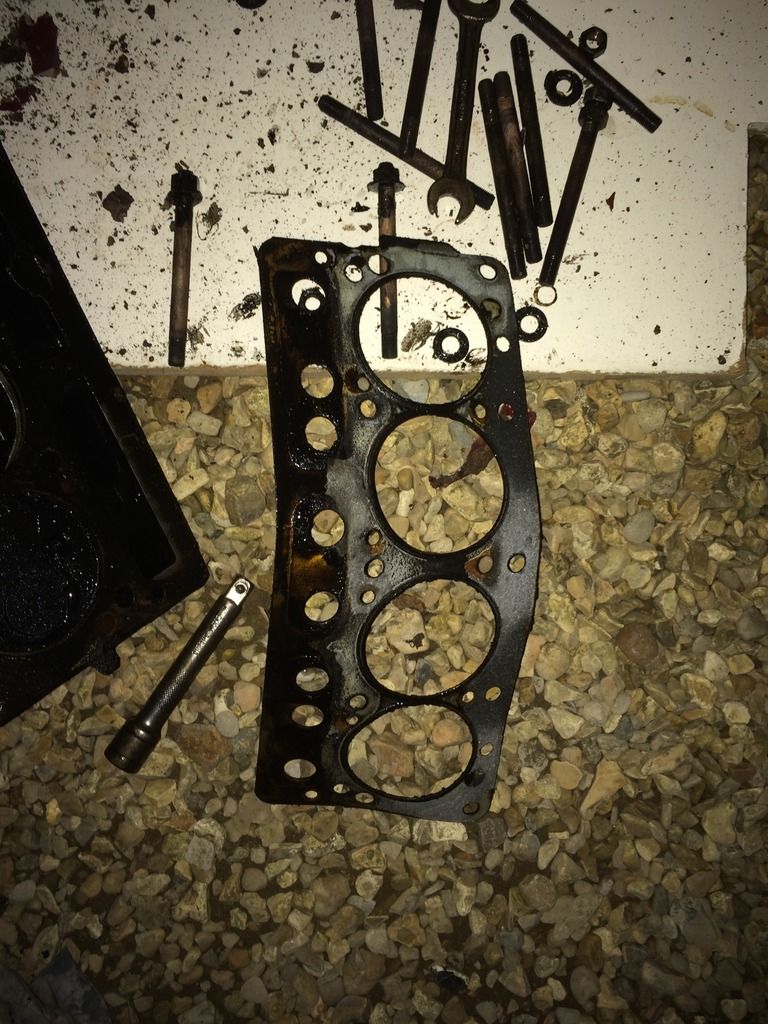 the gasket, my dad couldnt see any tracking so I dont think that was the part that failed
the cylinder head
here comes the problem
cylinder 3 looks weird
no piston????????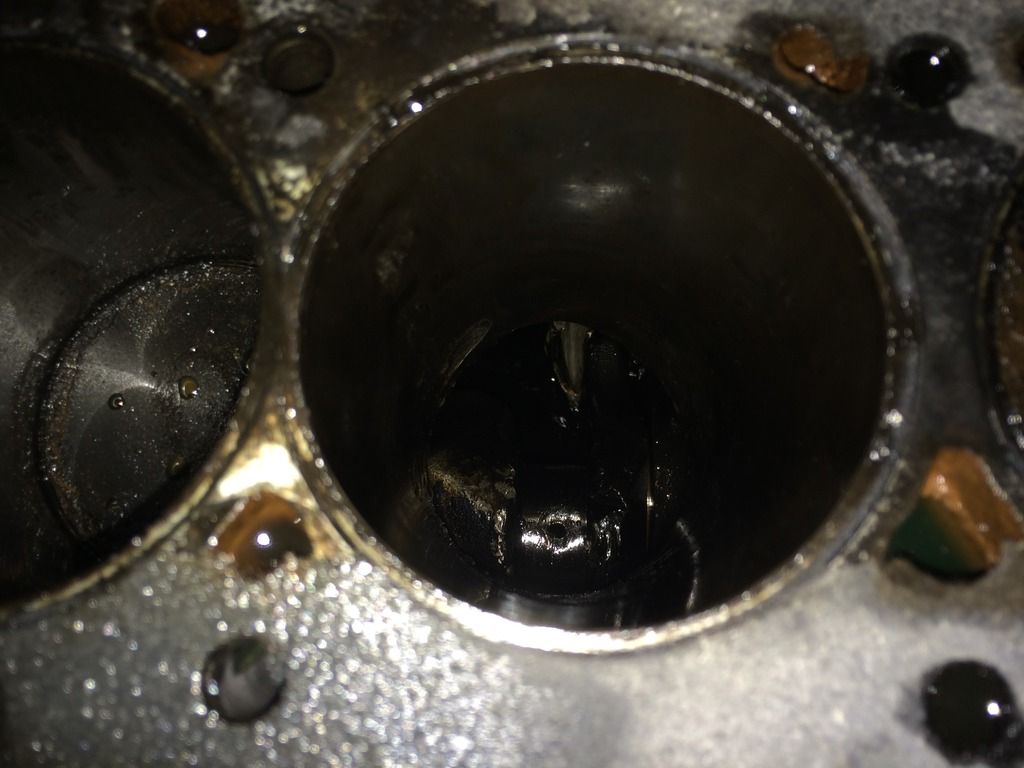 it still spins, thats my best attempt at a picture of the crankshaft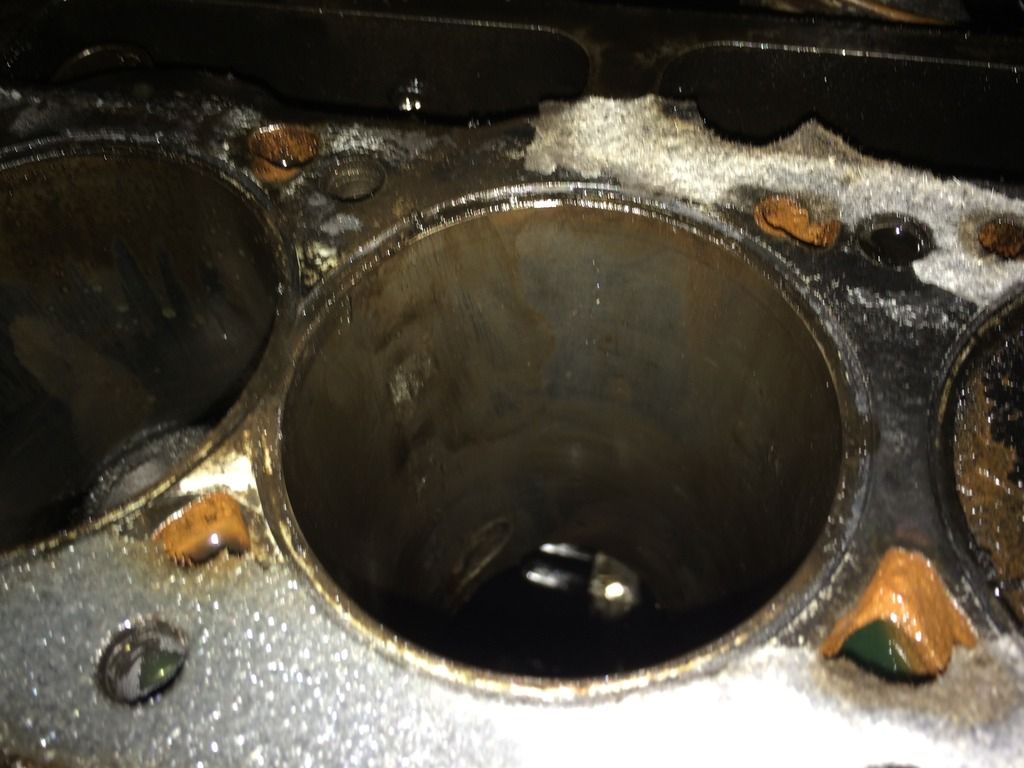 its got this gouge aswell at the bottom, not sure if its bellow were the non existant piston would sit
more pictures of the cylinder, you cant leave the flash on on my phone so I was shooting blind, hence the lack of focus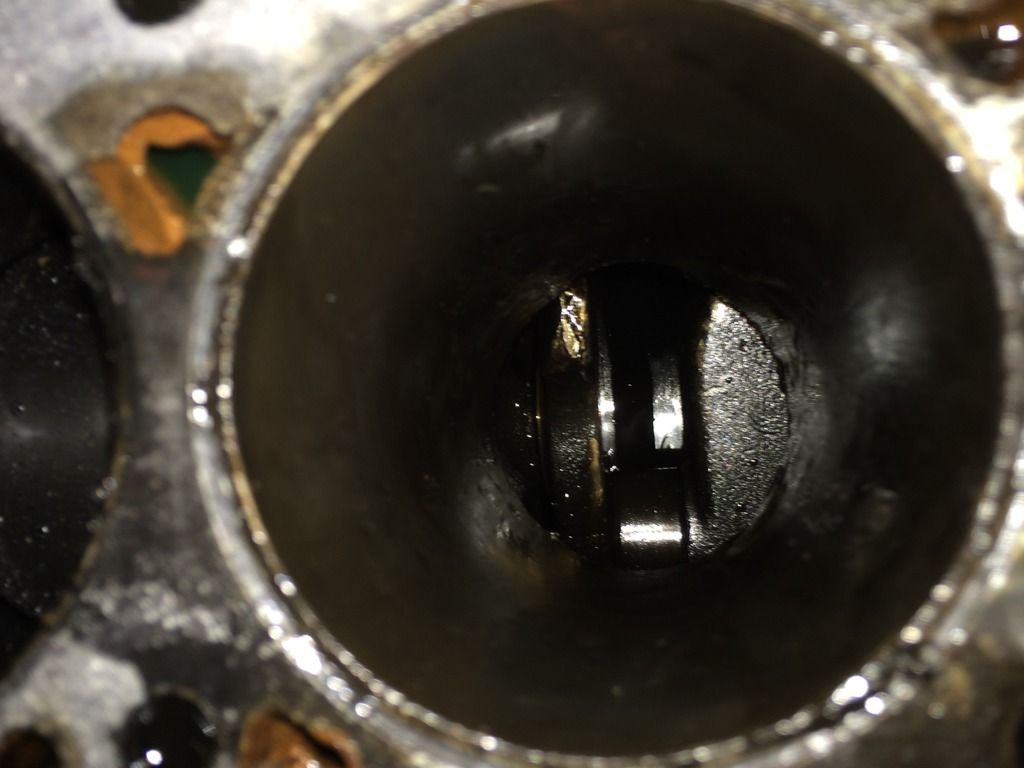 i vaguely think i saw what looked like a broken connecting rod at the side but i cant see it any of the photos