So as you may have noticed from the thread over in the "Dolomite-related" section entitled "Quality 1850 head gasket set" I've become paranoid that Binny has head gasket failure.
Symptoms are water loss and steaming from the exhaust pipe.
I've been in two minds as to whether this was my paranoia or a genuine issue.
This afternoon when she came out of the garage there was no sign of the exhaust steam, so I started to think it was just me.
BUT I carried out a chemical test and it looks like I was right.
The test fluid turns from blue...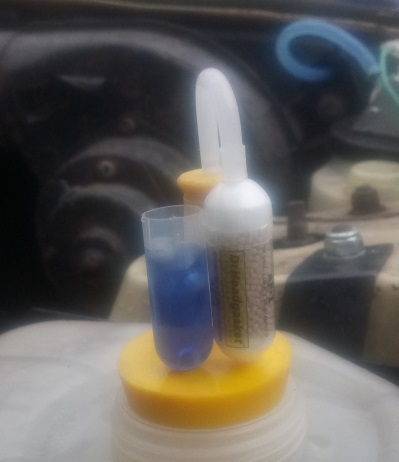 to yellow....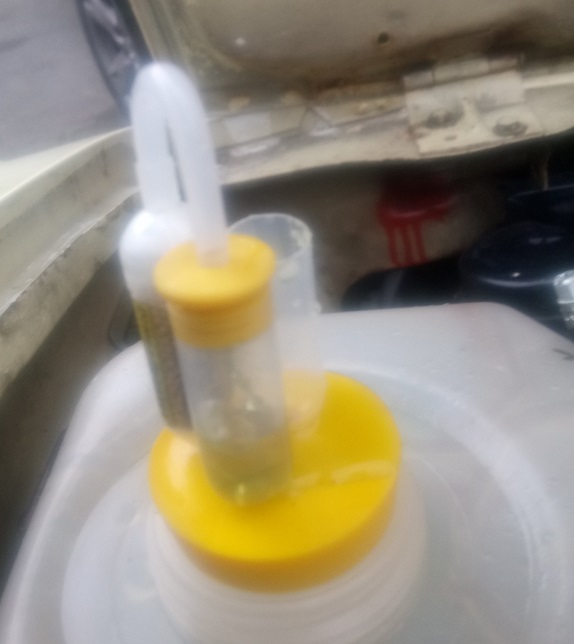 Which according to the kit instructions means there are combustion gases in the coolant.

On the up side, James was right.... he did give me a spare head gasket with the car, so at least I can crack on with the job (once I've refitted the rebuilt diff to the Spitfire!)