I popped out at dinner time to my friendly neighbourhood nut n bolt supplier and acquired a few spare 7/16" UNC nuts.
Thanks goodness places like that still exist and carry things like UNC in stock (Whitworth are order-in only at eye watering money though)
Then I ground the head down from 11/16" AF to 5/8" AF and took the corners off slightly.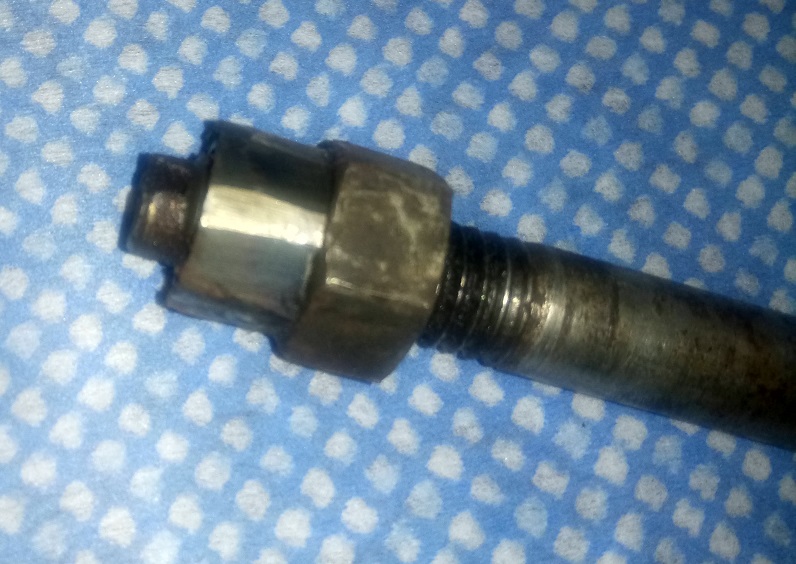 That means in the confined space around the head I can double nut and then slide a 11/16" deep socket over the whole thing and try and un-fasten the stud.
Head stud extractor toolkit: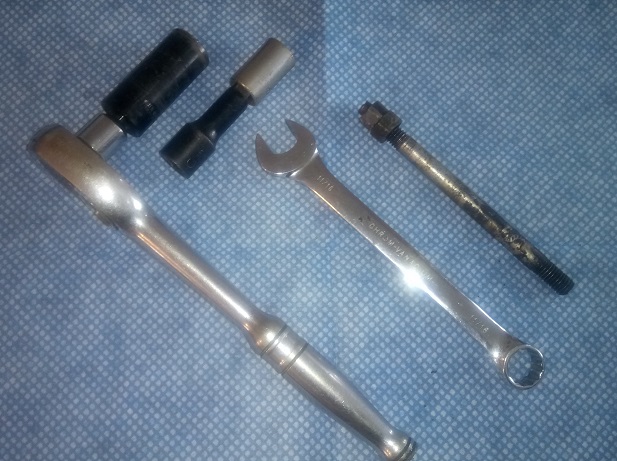 And that was that.... head slid off as I pulled the last stud out!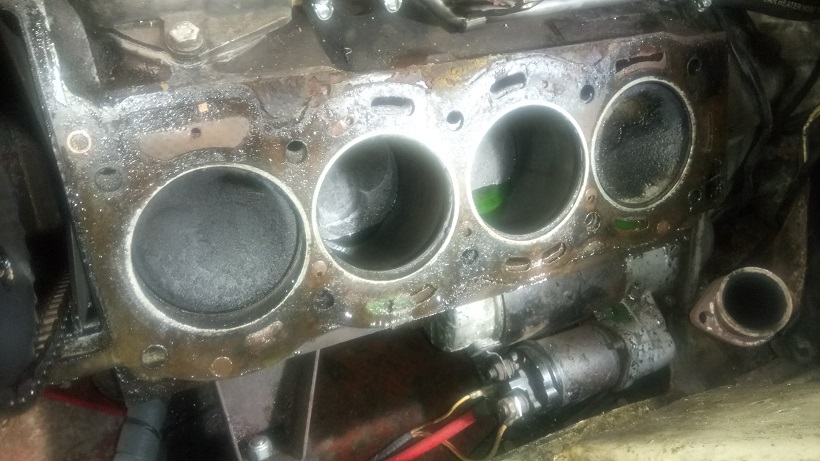 So... on the one hand the bad luck of HGF.... on the other hand lucky that it came off so easily.
I cheesed up the threads on the 4th stud, I had to REALLY tighten the double nuts up, but I ordered spares from Robsport just in case.