The vendors (listed as member "roxanne1" since August 2003, on the trademe.co.nz website) describe the car as being a 1974 Triumph Toledo, purchased by them in July 2017, following a period of storage since 1989, during which the car had been wholly or partially disassembled, presumably renovated as necessary, and then repainted but not reassembled for whatever reason.
It is unclear whether the odometer reading of 56,302 km (i.e. 35,000 miles => less than 2,500 miles per year) is indicative of the car's total distance driven, but for a car that was 15 years old in 1989, 56,302 km (i.e. 35,000 miles) equates to an average mileage rate of less than 2,500 miles per year).
Assuming an average use rate of 12,000 ~ 15,000 km per year for 14~16 years (i.e. late-1974 to early 1989 or early-1974 to late-1989), one might have expected the car to have covered a total of 168,000 ~ 240,000 km, suggesting that the aforementioned Toledo has probably been once or twice around the clock; corresponding to an actual odometer reading of 156,302 or 256,302 km, which is consistent with the vendors having replaced both the carburettors and the steering rack. One would need to see documentary evidence of odometer readings on successive WOF certificates to be sure.
Close inspection of the ignition distributor, indicates that it has a Lucas 25D4 distributor, with Vernier adjuster, whereas my 1974 Triumph Toledo 1300, registered in mid-November 1974, has the later 45D4 distributor, which lacks a Vernier adjuster.
Engine compartment, viewed from nearside
Comparing two of the pictures showing the steering-column mounted, combination stalk switch for the horn, direction-indicators and headlamp dipping, it appears that in the course of taking the photographs, the 1974 Toledo switch has been replaced by a Dolomite switch.
Offside of dashboard & steering-column switch
Front seats & dashboard, viewed from open offside front door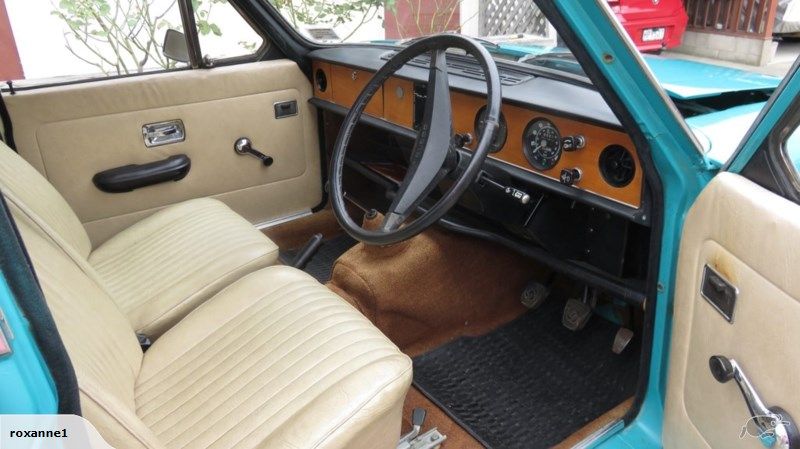 It would also appear from the position of the handbrake lever, that either the rear brake shoes or the handbrake cables need adjusting! At the moment, I don't think that handbrake would hold on Baldwin Street in Dunedin!
https://en.wikipedia.org/wiki/Baldwin_S ... s_Look.jpg
It's nice to see a Toledo fitted with rear seatbelts, which I fitted to my four-door, 1974 Triumph Toledo 1300, sometime during the late-1970s.
Rear seat & rear seat belts, viewed from open offside rear door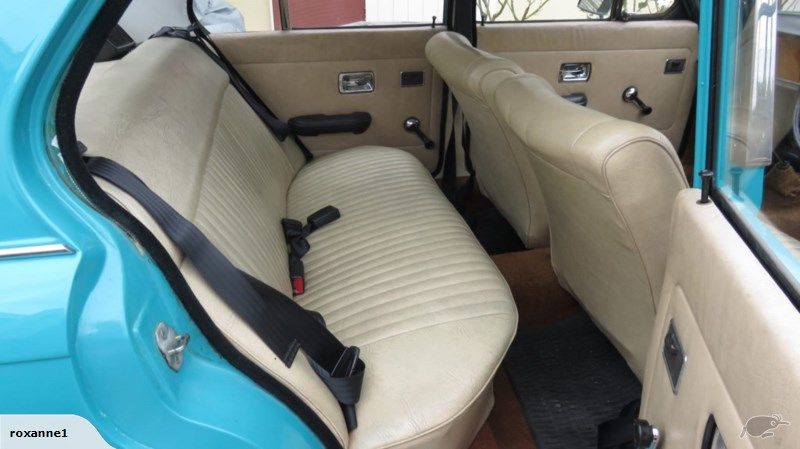 _________________
Regards.
Nigel A. Skeet
Independent tutor of mathematics, physics, technology & engineering, for secondary, tertiary, further & higher education.
https://www.linkedin.com/profile/view?id=308177758
Upgraded 1974 Triumph Toledo 1300 (Toledo / Dolomite HL / Sprint hybrid)
Onetime member + magazine editor & technical editor of Volkswagen Type 2 Owners' Club