The engine bay a bit barer. I'm just waiting for an engine beam to arrive so I can drop the subframe and front suspension, for cleaning. Once I get the subframe off, I'll clean the engine bay and get it polished up. All its original parts will go back on.
I've loosened all the bolts ready to drop the subframe. The engine's block's completely cleaned and ready for painting, the sump will be done too.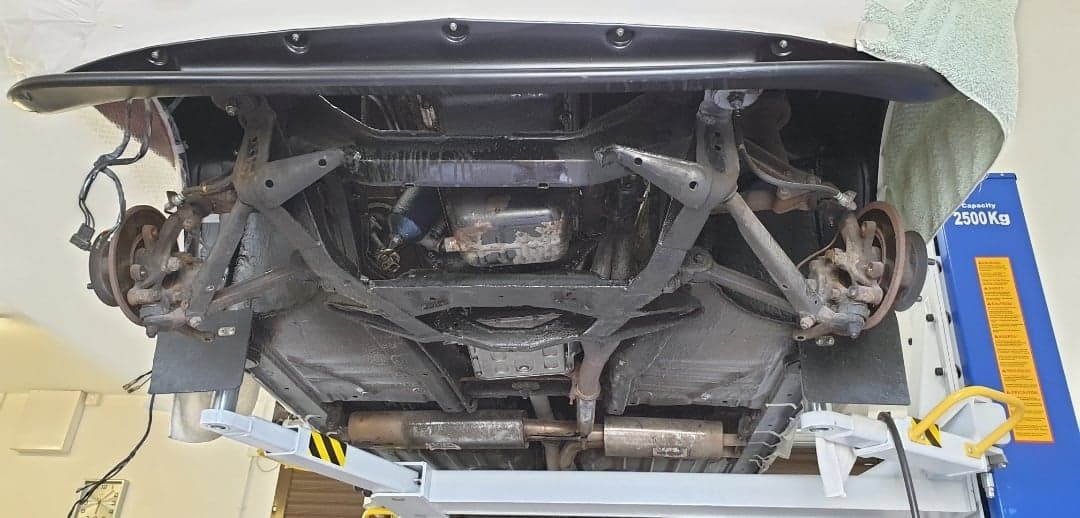 Some of the engine bay components cleaned and painted/powder coated, ready for fitting once I'm ready.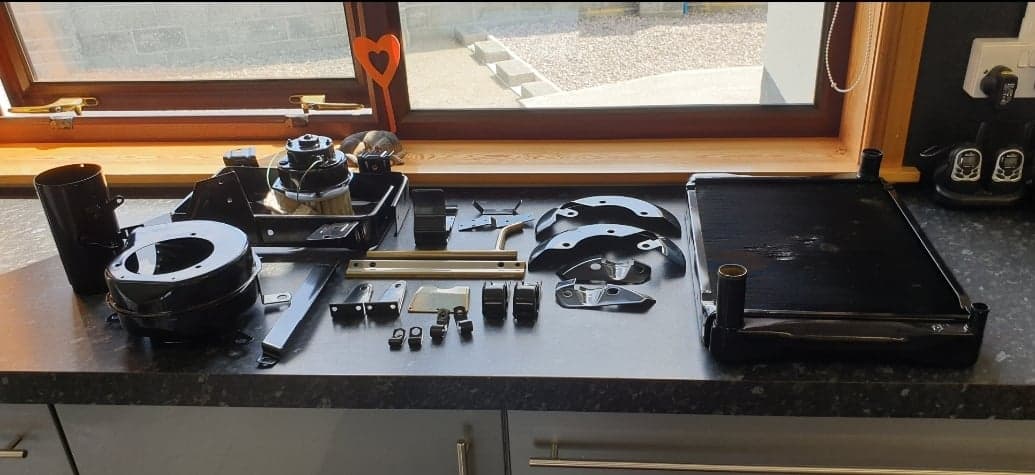 Heater blower waiting for it's stickers, the exact ones aren't available so having to get them remade. There are similar ones readily available, but not exact. Just need to clean up the wiring and get a new resistor bracket for it, after 40 years the cardboard it's made of is a bit tired.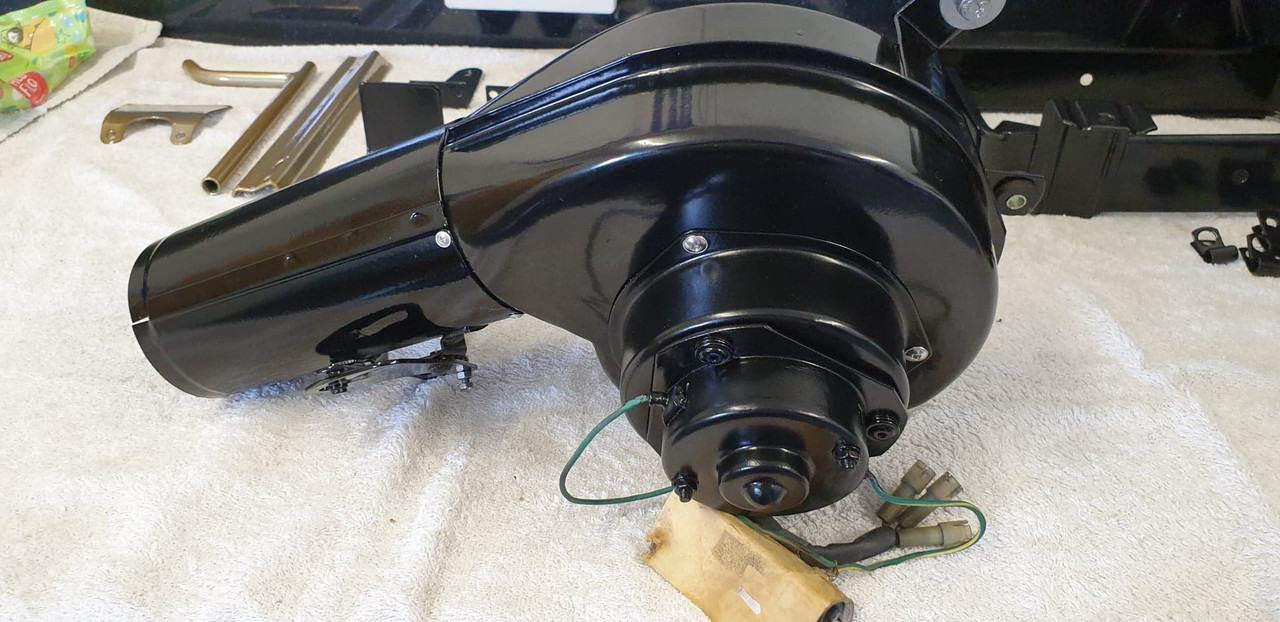 It gets a bit messy when you blow the parts down with the airline, so had to cover everything.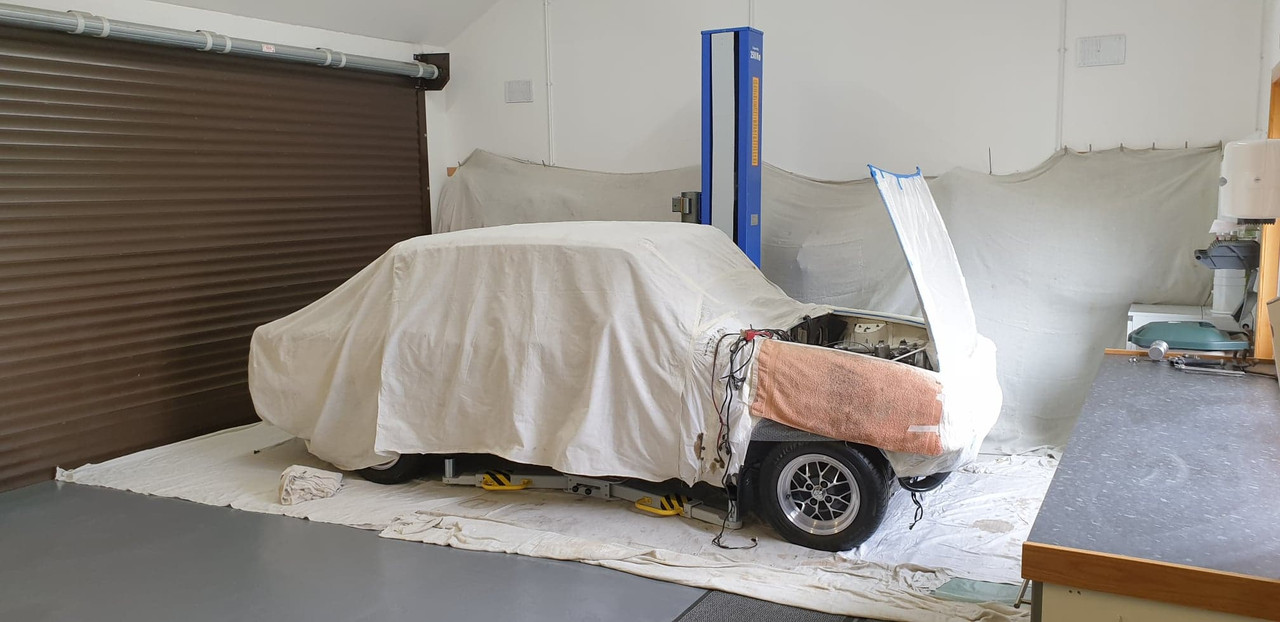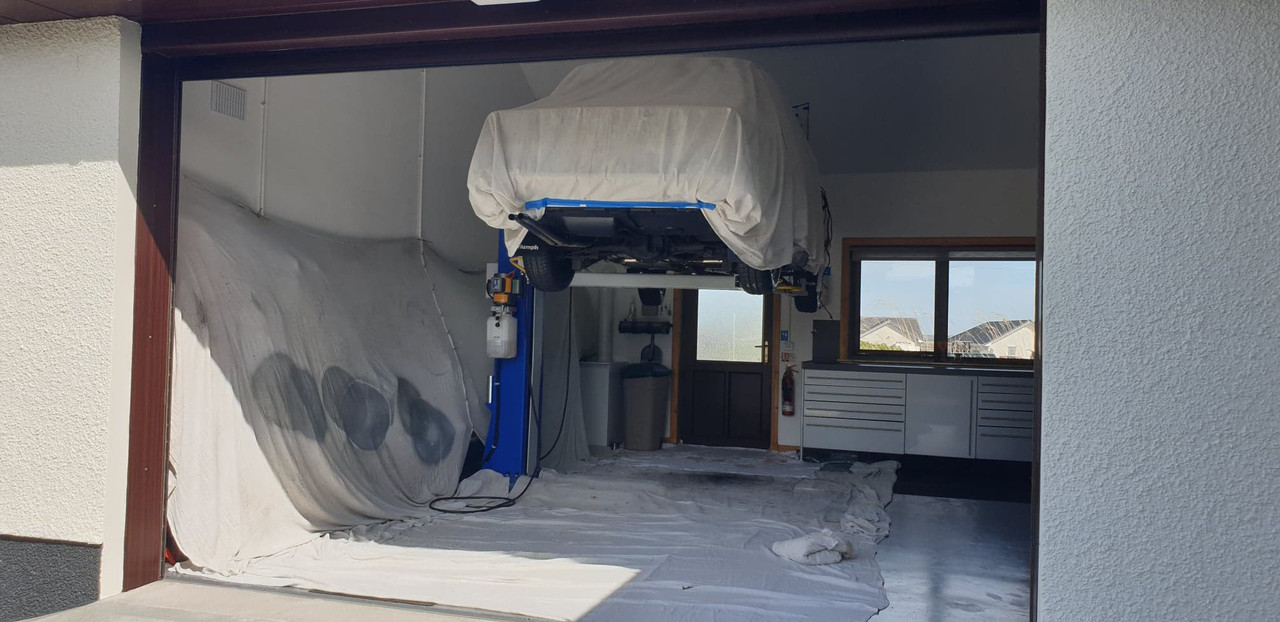 Small steps, but progress.......