As my first 2 cars were Dolomites (a 1300 and then a Sprint), some time ago I decided that I really should build myself a garage, get a Dolomite and do some kind of engine swap. Having seen Dan Brown's CA18 DET conversion a couple of years back, I thought that looked ideal.
However, the planned sequence of events has got slightly out of order!
I drew up some plans for a garage and put in an application for Planning Permission last April. Because I live in a converted farm building in the South Downs National Park (lots of restrictions on what they will allow to be built) the application was refused and it took several months of negotiations with the Planning Officer to agree a design and location on the land that was acceptable. This amended application went in last December and I should get approval for a large double garage in mid-February.
To get things underway, in December I thought I would source an 1850 subframe to send off to Dan for the modifications to take the CA18 DET engine. I managed to get hold of a rust free one that the seller had tucked away in his garage since 1997.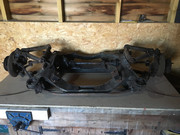 I contacted Jon to order one of his Trackerjack brake kits and then managed to get hold of a pair of Sierra hubs complete with calipers.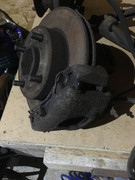 Then instead of getting on with stripping the subframe, a 1500HL that was for sale, that I had been keeping an eye on, suddenly got reduced considerably in price, resulting in a trip to Buckinghamshire last Sunday. The car was remarkably sound and had been stored in a garage for 25 years. The seller had recommissioned it with new brake hoses, fuel lines, clutch slave and master cylinders and he had done a fairly neat repair to the N/S rear subframe mounting. The floors, rear arches, A pillars, doors, headlight panels etc. were all very good and it still had its original sills (with a couple of small repairs) and jacking points. So it was purchased and trailered back to West Sussex.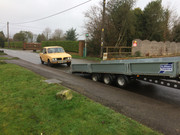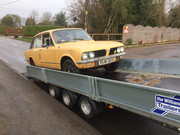 Having had a better look at the car, it does seem to be very solid and I think it will only need new front wings, possibly sills and a few smaller bits of welding. The interior is pretty good too.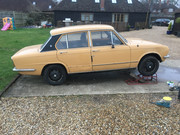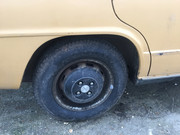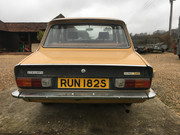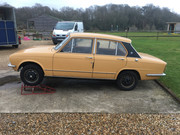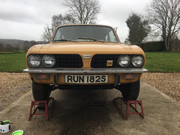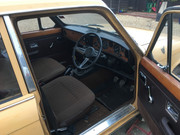 My plan is to treat any surface rust on the panels, touch in the paint locally and probably spray the underside with Waxoyl for now. It needs the clutch bleeding through properly and a new brake master cylinder, so I might convert it to a tandem system. I am also going to add some Sprint wheels and a front spoiler, which will make it look a bit smarter. Then I can use it as it is and concentrate on building the garage that I should have built before buying the car! In the meantime I can also look out for other parts for the build.
It's good to have another Dolomite again after selling my Sprint in 1992. They do seem extremely small now though!