well hello there. i have been very busy with other stuff and as such havent done too much to the car. however, we have found this stuff...
firstly, we uncovered the inevitable rust. the sill has been repaired along its length. who knows how far forward the rust travels underneath the plate.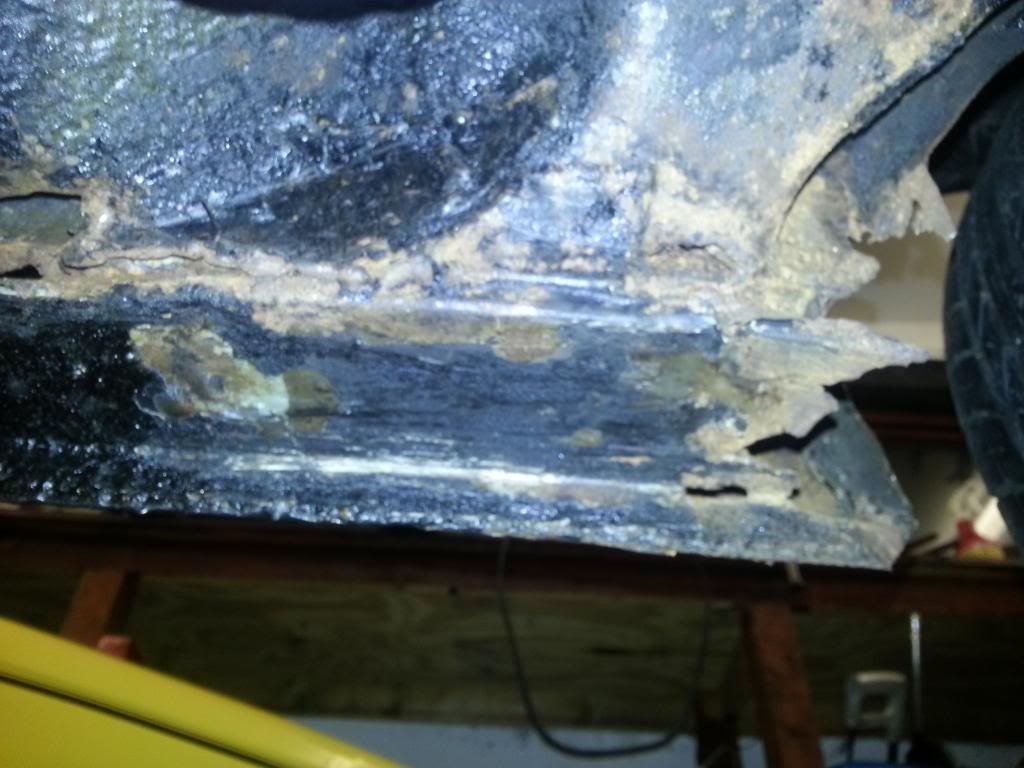 then, we noticed this. the nearside chassis rail has been replaced completely along its length. this would be ok, had the welding not looked like it had been done by a monkey!
plate on the boot floor....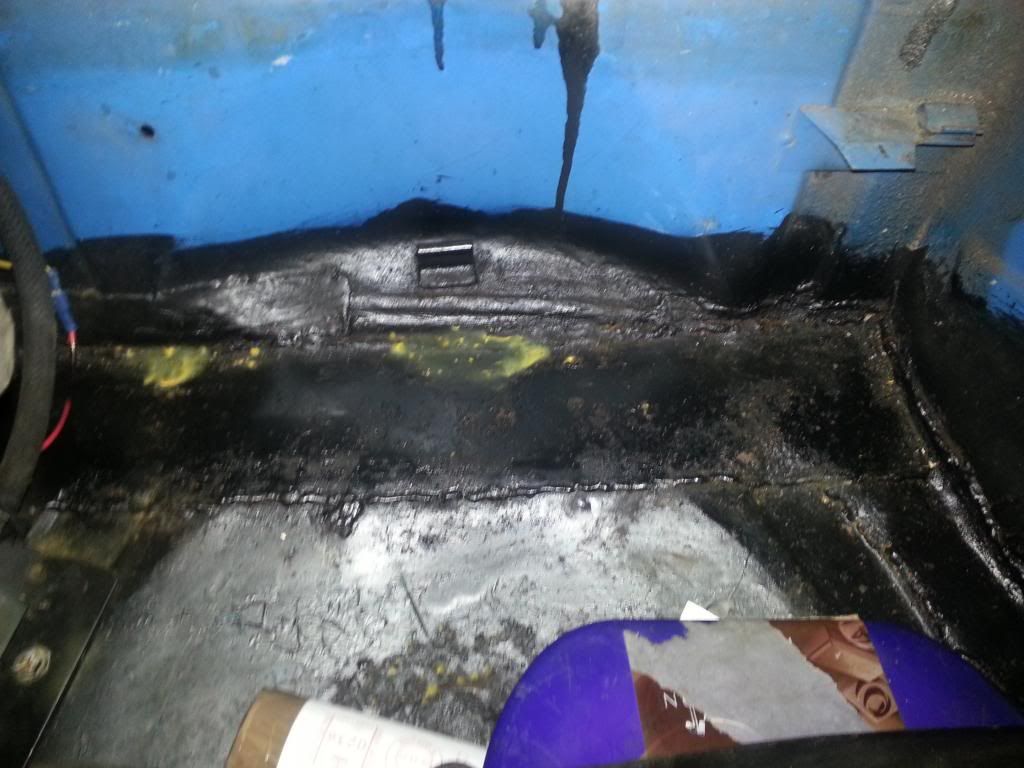 also, the rear arches have been repaired badly, the wiring is a mess and the front panels are hardly held on as the joins with the chassis have been cut.
suggestions?!
at this point im taking any advice at all! im worried not only by the structural rigidity of the shell itself, but also about how much rust may be lurking underneath the (badly welded in) patches everywhere.
_________________
1980 Dolomite Sprint Track Day Car....KLJ 895W. now redtopiffied

viewtopic.php?f=19&t=23031
Volkswagen Golf MK3 Gti....R301UUJ. RIP 22-5-13
Volkswagen Golf MK4 TDGTI 150 MM53VNT Sold 7-8-17
BMW 320d Coupe M-Sport YL08 XBZ with factory fitted Performance Pack - Sold 22/05/21
BMW 330d Touring M-Sport WN63 XPY - best daily ever
Proud TDC Member!