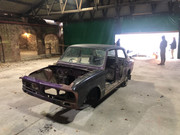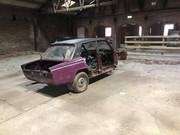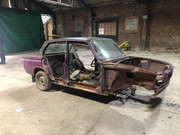 Ok - there's a bit to do but comes with all parts, panels & 2 engines. There's only been 2 owners if the V5 is to be believed.
I've rebuilt a Sprint about 15 years ago which I had to sell to fund a house extension. I'm pretty familiar with them having had a 1300FWD and a Dolomite 1850HL and used to be in the Triumph Dolomite club, and 1300FWD register before that with Steve Waldenberg.
So once I've finished my other project (MK1 Golf GTi) I'll get started on it.
The shell on this Magenta one is pretty good and will definitely go again. It's an early 74 reg.
I'll try and keep you updated
Look forward to following it.