Right then, as Nath was good enough to come and help me with Patch lastweekend, i thought i'd go and lend him a hand today, besides i wanted to be nosey


Here he is doing his best Mrs Mop impression

Mops up pretty well too..
But enough of this mopping malarky, lets get this little beauty back on the road..
Back lights all back in and working, along with the rear vents and bright work around the boot.. We did have the badges on too, but had a slight mishap with those as they fell back off when we shut the boot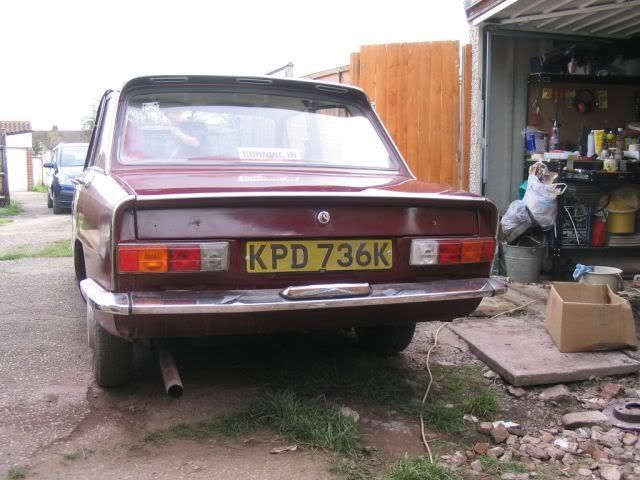 Cracking on now, sidelights and indicators on, along with the headlight bowls, and bumper..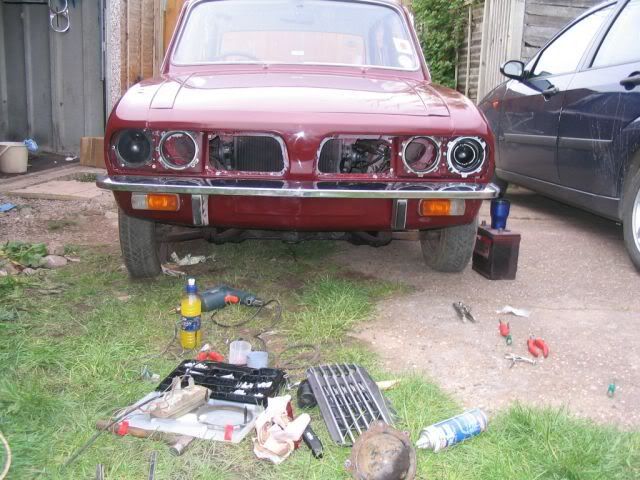 Half way there... He's a slave driver this Nathan, it's now tea time and he wont let me go home yet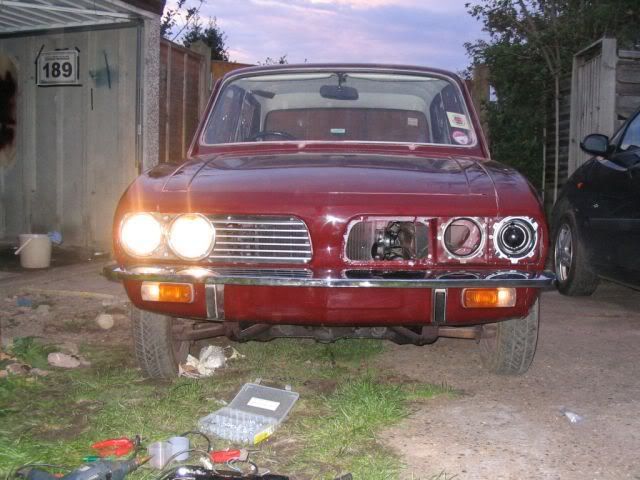 No time for lying down matey, just cause it's dark doesn't mean its bed time....
Looks the dogs cahoona's dont you think???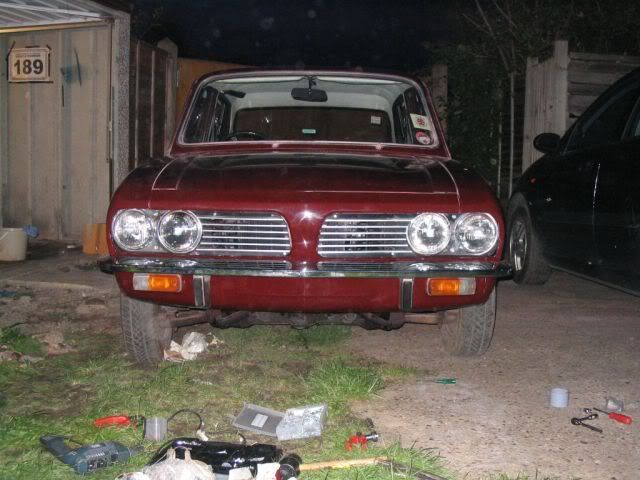 How cool is that!! They work too..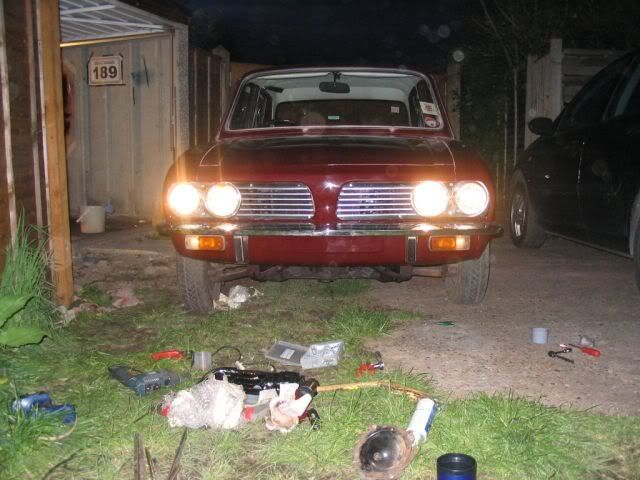 Job done.. Can i go home now...