A photographer's impeccable timing!
Attachment: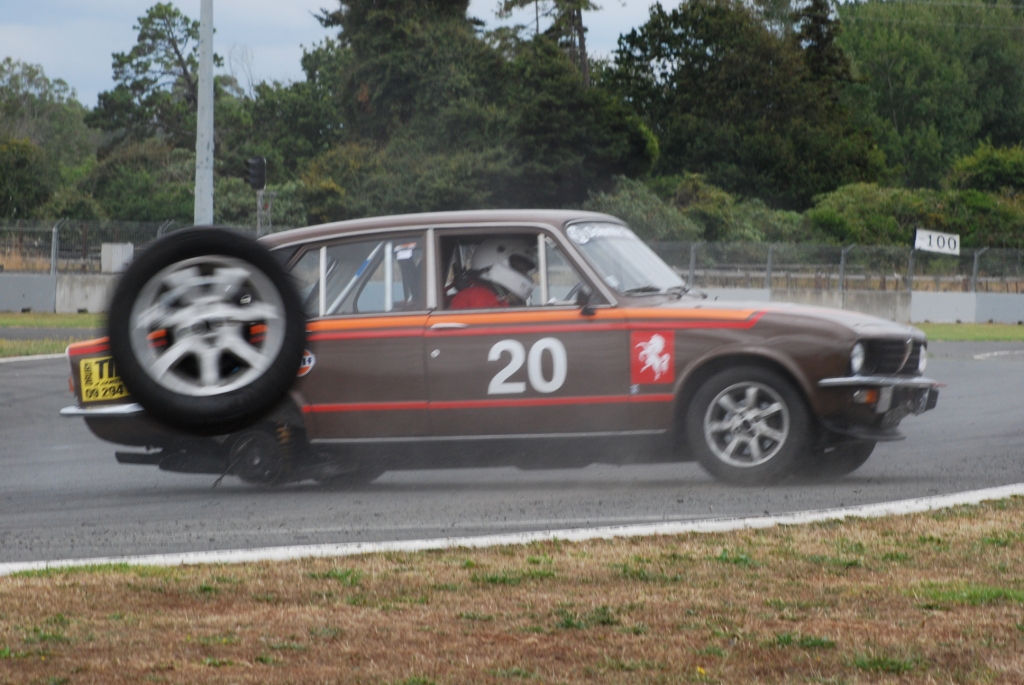 00215_0221_100b.JPG [ 463.61 KiB | Viewed 2328 times ]
The axle sheared at the back of the hub going into the tightest left corner at Pukekohe this afternoon. It first became lodged in the wheel arch causing the car or spin violently, nose down so when the rear landed it has caused quite a bit of damage. As it bounced up again the wheel was released, so here you see the car after it has done a 360 and the wheel bouncing away.
The wheel arch is now mostly in the spare wheel well, the floor of which is vertical half way across. The rear wing has been moved up with a bad crease it the back of the C pillar. Even the drivers door opening isn't square and is hard to open. Not sure at this point where to next.
A reminder to all who use their cars on the track that after 40 years, things can break. This was the 91st race meeting and was hoping to hit the 100. Not so sure any more.
Geoff
Photo by Ray Green, convener of our series (European Racing Classics) who wasn't racing his Marcos that day