My already worn (and not original, found the 1976 date code in a 1975 car) seat started to suddenly sag last summer in the hot weather, it had clearly enough of my robust posterior.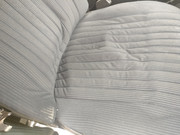 Source of the issue is pretty obvious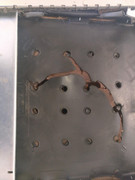 The replacement seems too small at first but don't let that put you off, it's not been stretched for 40 years.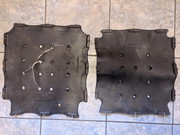 Diaphragm is held in place with these integral hooks, which are placed into holes around the top of the frame.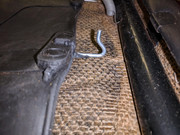 A large pair of these and some pushing, pulling and tugging all help. You will need to put your back into it, they don't just fall into place.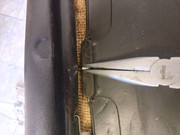 The end result of much swearing and cups of espresso later.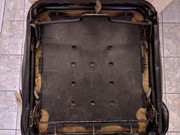 Tips are to remove all of the bolted on framework for clearance, as suggested make something to go around the hooks like a notched out flat bladed screwdriver or use a good grippy pair of needle nose pliers. Warm (not cook) the diaphragm up first, hairdryer, water, radiator your call, just to make it a little more pliable.