Quote:
Quote:
The Sparkrite SX6000 Simonbbc sells don't seem to be one of the generic Chinese ones. It also, unusually, is reckoned to work with both 6v and 12v coils - there's some question if the Chinese generics do, and I've ordered one that may fit the Sprint and should fit the Herald to see.

Whether this SX6000 one fits under the 44D rotor arm and guard would be interesting to know.

Graham
I have bought at least one of the kits he sells from another supplier. It is possible his stuff is bespoke but I doubt it.
Which ones?
One of these: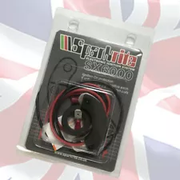 Or one of these: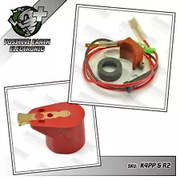 They look different to me and the Sparkrite one explicitly supports 6v ballasted coils and coils down to 1.5 Ohms, where Jeroen suggests 3 Ohms is "the conventional value of a ballasted coil and resistor or a non ballasted coil" and "2,5 Ohm or less will damage the [Lumination] module within 10 minutes." While there are others that sell the Sparkrite ones, I haven't seen ones like them direct from China.
Graham