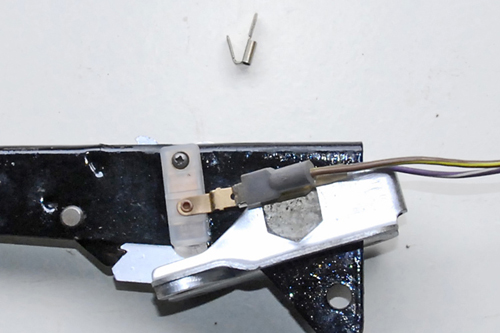 20140812-4851Pw Dolomite handbrake lever.jpg [123.88KiB |Viewed 1215 times ]

However it was not quite as easy as that for the handbrake warning light is activated when the handbrake lever switch provides the earth to the light – in much the same way as the courtesy light switches in the door pillars activate the interior light. The overdrive solenoid is activated when the gearlever switch provides 12 volts to activate it.
20140811-4849Pw Sprint overdrive indicator relay.jpg [108.16KiB |Viewed 1215 times ]

The result? Turn the ignition on and if the handbrake is activated then the indicator light will be on. It can only be the handbrake unless you happen to start the car engine in third or fourth gear with the overdrive engaged, which in my case is most unlikely. I now have a clear indication of when the overdrive is engaged.