Today I noticed that I have a small but strange leak from the inlet manifold, running slowly from around the water pump area and heading off towards the central core plug...

The fluid appears to be a mixture of water and oil (mainly water). The exact location of the source is well hidden by the inlet manifold, but it appears to be the inlet manifold on the far right.

The engine hasn't lost any water that I can tell and I have a full expansion tank. The oil in the sump appears to be just oil, no mayonnaise, and it's level is where it should be.

The temperature gauge is steady, sitting just below the 3rd marker at all times once warmed up. It stays this way no matter what, whether I go for a drive or if it's sitting idleing on my drive or in traffic. I haven't worried about the value as it's steady, and my fuel gauge also reads high (1/4 full is empty), so I supected a faulty voltage regulator. Until today...

I don't have a compression tester at hand so can't check the cylinder pressure, but no loss of engine power. I have now noticed water from the exhaust, but only when the engine is really cold, it stops as the engine warms up. That water is clear, not oily.

I really hope its not the start of a dreaded HGF... Has anyone expereinced this? Could it be a water pump seal?
_________________
Bradman.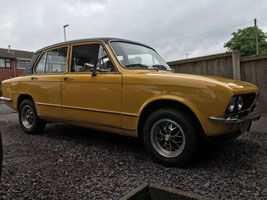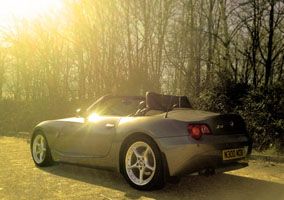 Current classic cars: 1974 Triumph Dolomite (Honey), 1978 Triumph Dolomite Sprint (Holly)
Current modern cars: 2003 BMW Z4 roadster 3.0 (Marty), 2010 Mini One (Rusty), 2018 VW Touran (Jack Sparrow)
Past classic cars: 1972 Triumph Spitfire IV with 2.0 I6 (Polly), 1972 Ford Escort 1100L with RS2000 running gear (Nora Batty)