Quote:
forgive my ignorance but which part is the track rod end?
On the picture above the inset section on the left is the track rod end, part number 155548. It's a ball joint so they do wear out and would cause some play in the steering, but the good news is that they're cheap and easy to replace. Here's an example from a good supplier, you can probably find them a couple of quid cheaper if your username is true.

http://www.angclassiccarparts.co.uk/hom ... 0hl-sprint
The next thing I'd look at would be the bushes that hold the steering rack onto the subframe, on the diagram below it's part number 139386. There is one on each end of the rack.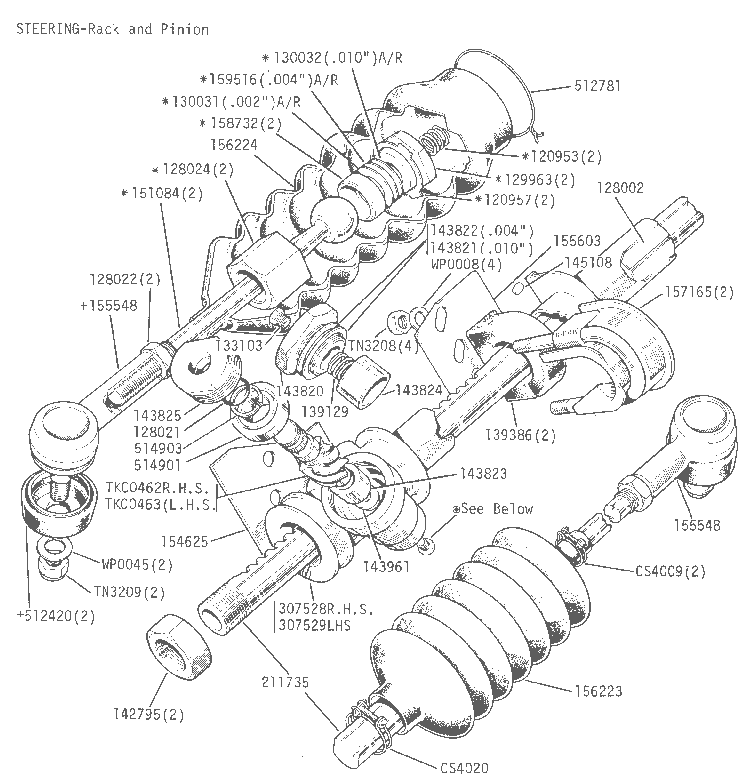 I'd say that given the description a worn bush there might cause play in the place they were finding it.