Hello all
I'm looking for any advice or tips for fitting the gearbox front oil seal. As you can see from the picture I have managed to crack the end cover whilst attempting to drift the seal in with a socket.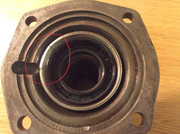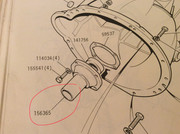 Maybe I'm a bit heavy handed, but maybe the seal is a bit oversized? Could I put the end cover in the freezer? Should this seal be a simple push fit?
Anyway, I have managed the find another end cover so any help would be appreciated in the hope that I don't bugger it up again!
All the best, Bish.