I love my Dolomite and can't see me ever selling it, but if it was worth Escort money I wouldn't have been able to afford it in the first place... Being an ex-Ford fanatic with many Escorts / Capris in my past, I can say I wouldn't swap my rather quick (even today), comfortable, very stylish Dolly for any Ford right now - even if I was rich

I would however sell my Dolly AND both my Grandmothers for a decent, Sprint engined GT6 MK3...! Now there's a Triumph that makes Ford money, along with the Stag and TR6...
The good old British tradition of self depreciation:
Back in the early 70s my mother used to rally a BL mini, and occasionally a Mexico (a woman rally driver in the 70s was rarer than hen's teeth but that's another story). She preferred the nimble Mini to the boy racer Fords with interesting rear pendulum steering (ie they had a boot and some had 80/20 weight distribution

), and my parents had both a Spitfire and Dolomite Sprint as daily drivers, so I was surprised by her reaction of "why the hell have you bought one of those, all British cars are rubbish!?" to my nice yellow machine. To be fair, her experience of factory new Dolomite Sprint ownership was clueless dealer support and a car that was in the garage more than out. She did admit that when that Sprint was running well, it took a very sorted Ford to keep up with her, and we're talking RS1600 or Twin Cam, not the rough RS2000 lump (her words - no offence meant to Ford fans!), and believes that had Triumph made a 2-door Sprint without the wood trim and a stripped out racing effect interior, the story could have been very different...
Ford also built rubbish cars - as did everyone in the 70s / 80s, but Ford had bigger motorsport budgets, and advertising campaigns that perfectly catered for would be road racers. Mum's next car after the Sprint was a Mk2 Escort - and at only 5 years old I distinctly remember the Macphersons creating a matching pair of power bulges on the bonnet when the inner wings disintegrated!

_________________
Bradman.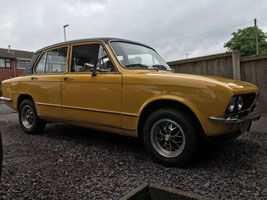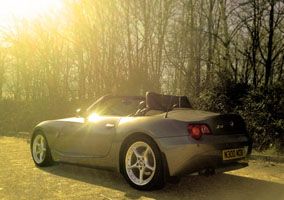 Current classic cars: 1974 Triumph Dolomite (Honey), 1978 Triumph Dolomite Sprint (Holly)
Current modern cars: 2003 BMW Z4 roadster 3.0 (Marty), 2010 Mini One (Rusty), 2018 VW Touran (Jack Sparrow)
Past classic cars: 1972 Triumph Spitfire IV with 2.0 I6 (Polly), 1972 Ford Escort 1100L with RS2000 running gear (Nora Batty)