Quote:
Sound like the timing chain to me, best whip off the cam cover and take a look at it, what dampers are fitted to those carbs

, they don't look like the originals

Righto, I'll do that!
I do like your attention to detail

I've no idea where these dampers came from

. The ones on my other Sprint engine (and my 1850) are the normal non-dustless vented cap type (like flat discs on the top with a small breather hole), but these look like dampers off a "dustless" or vented body type (unsurprisingly, with such knowledge of damper types, I don't get invited to many parties

). Looks like I need to check the carbs are actually HS6's, and that there is 1 (not 0 or 2) vent hole somewhere in the body or damper cap before ordering up any rebuild kits

Cheers!
Mike.
_________________
Bradman.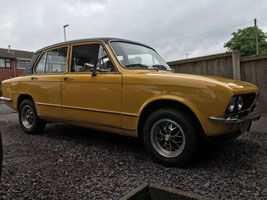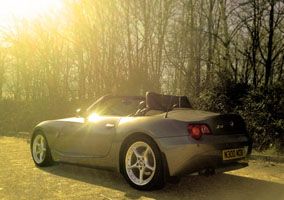 Current classic cars: 1974 Triumph Dolomite (Honey), 1978 Triumph Dolomite Sprint (Holly)
Current modern cars: 2003 BMW Z4 roadster 3.0 (Marty), 2010 Mini One (Rusty), 2018 VW Touran (Jack Sparrow)
Past classic cars: 1972 Triumph Spitfire IV with 2.0 I6 (Polly), 1972 Ford Escort 1100L with RS2000 running gear (Nora Batty)