So, with a bit of free time this morning and, finally, a break in the weather I thought that I would fit the new tandem wheel cylinders and get the car mobile again.
Unfortunately, bore size aside, they don't appear to be the right type. The casting is totally wrong, where the trailing shoe fits is totally different and the fork where the handbrake lever pivot fits is too wide.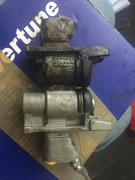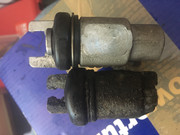 The ones on the car look more like 1300 wheel cylinders, from what I can see on the internet.
I am now worried that the shoes are wrong, so going to go and check those.