I got a piece of 40x5 flat bar. Drilled two holes and notched out a bit to allow the socket to pass. If the axle is still in situ then let the bar rest against the floor.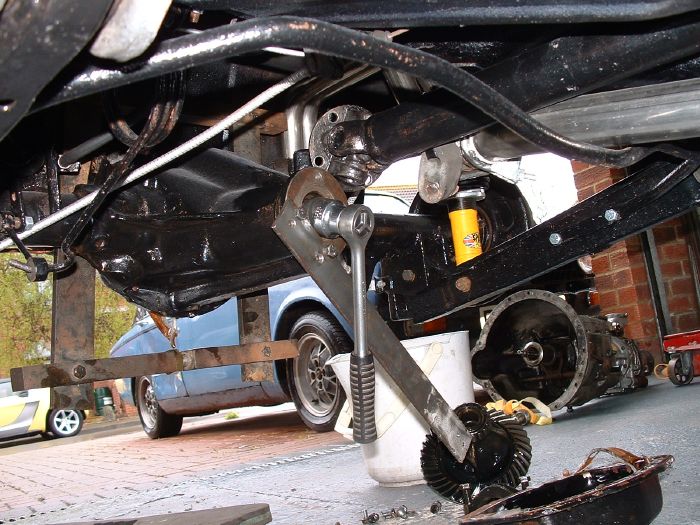 _________________
Sprintless for the first time in 35+ years.

2007 Porsche Boxster S

You can't start a sentence with 'And'.
Grammar:
The difference between knowing your sh#t and knowing you're sh#t.
Schedule: Pronounced "Shedule" not "Skedule"!