More progress from the Hertfordshire contingent
I won a front end off eBay for not a lot of cash.
Luckily it fitted in the boot of the Mazda.
But only just

BTW that is EXACTLY what rear boot spoilers are for as you can still use the wash/wipe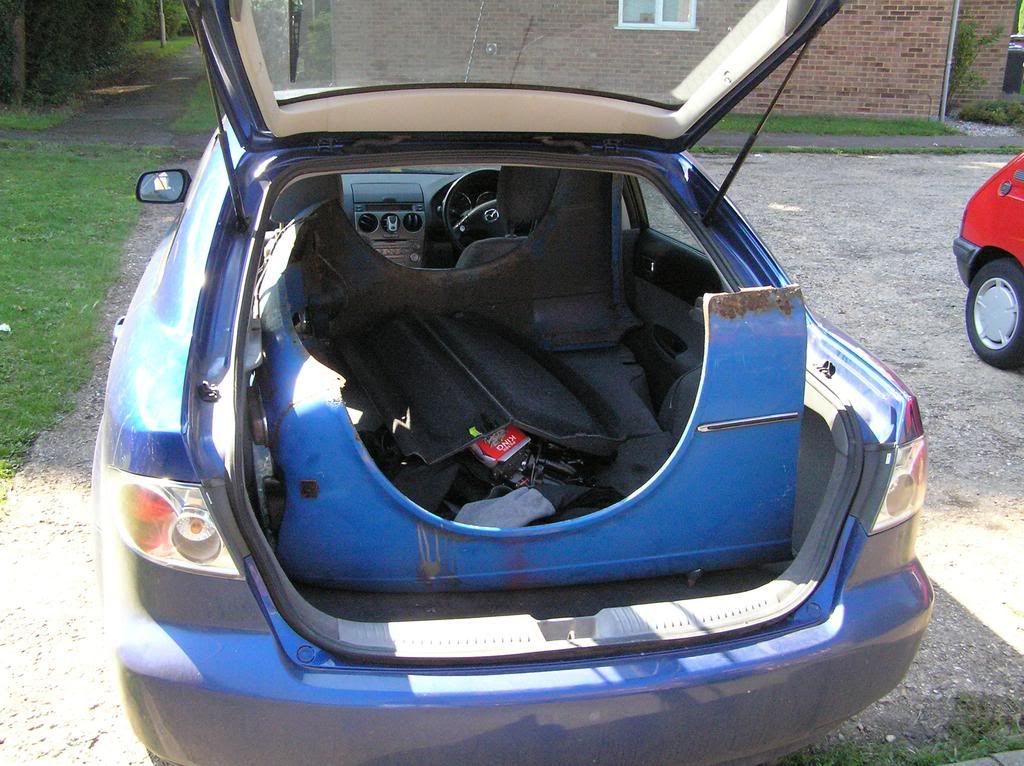 So what was it like? Quite good actually.
Both wings are excellent as is the single headlamp front panel.
I gave the lower part of it to Ken as it is the top part that I am interested in
Started stripping the Sprint even further and for a while I was tempted to do a Vitesse front end conversion

Changed my mind though

The snail was long dead too, probably been in there since '77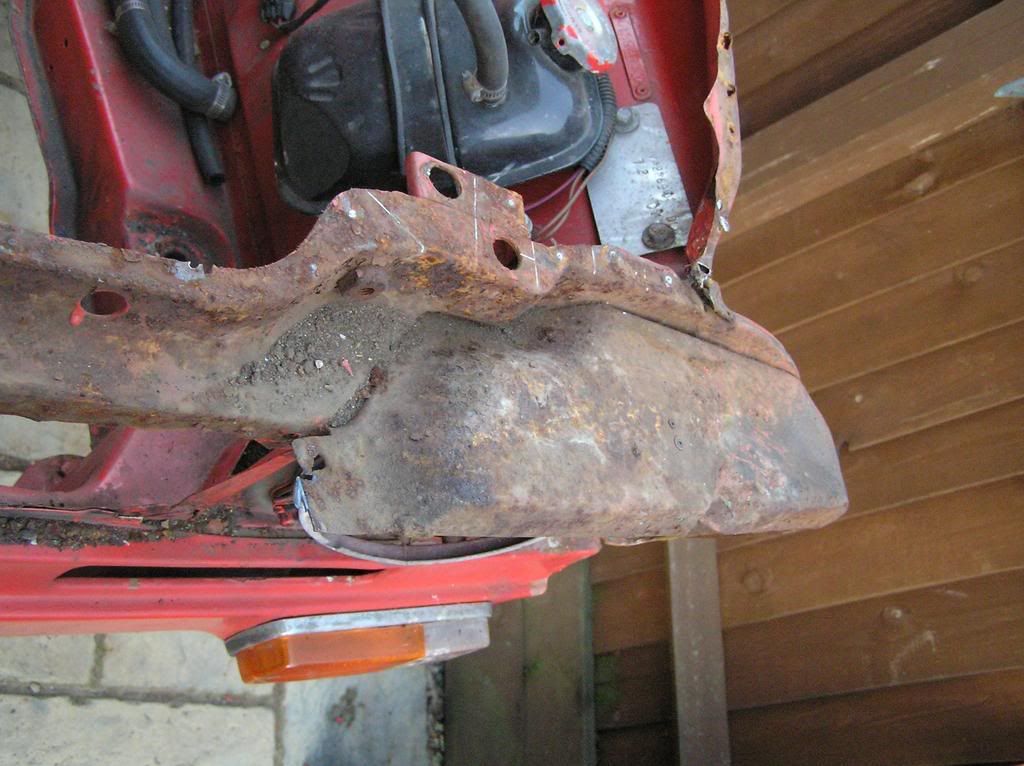 The O/S eyebrow has become detached but now I'm getting used to what is achievable with a welder (and more importantly the guy holding it) I know it'll be a relatively easy fix
So here it is, just resting in situ. Need to make a call to Bilt and Hamber for some deox treatment before priming inside with Bonda Zinc. Then the real fun will start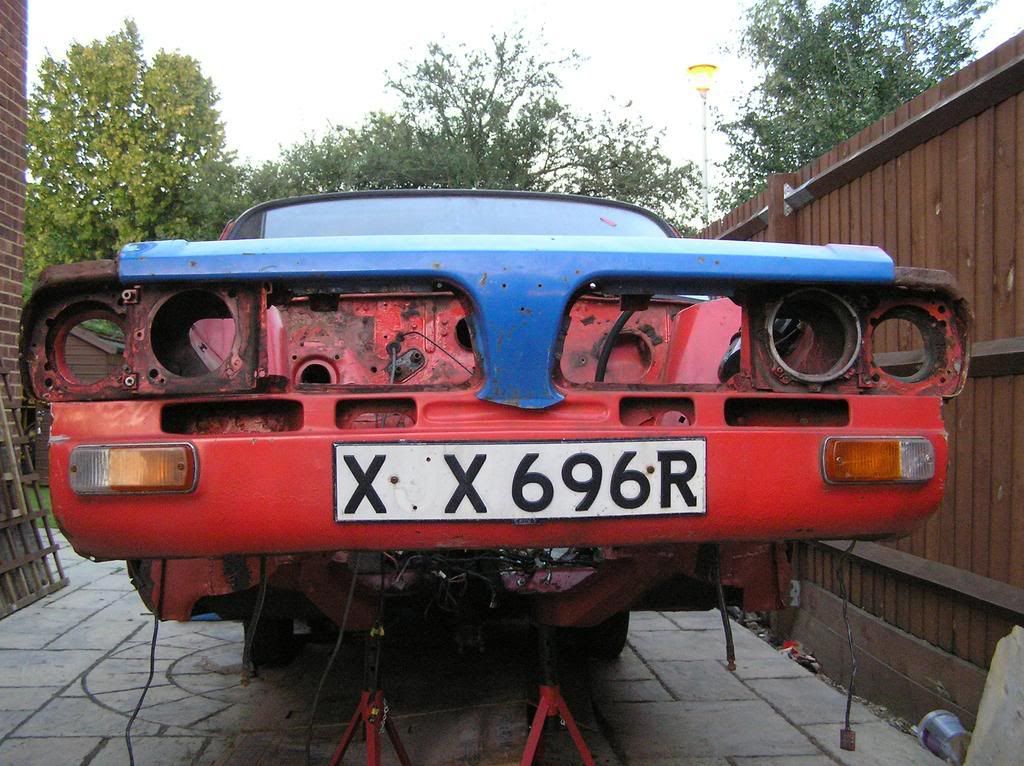 Oh and for those interested in doing something similar (Chris?) If you dont have one already, buy a Dremel (or similar). I couldn't believe how easy it was to strip everything down with one. The discs wear out incredibly quickly so I used the trusty 4" grinder where possible