Quote:
Yes please....

Nice to contrast the real deal with a grass snake..

Jonners
Ask and ye shall receive!
Here is the young female adder, she is brown with a brown zig zag in contrast to the males which are light grey/beige with a black zig zag and are more aggressive.
Our local paper showed a large picture recently of a Grass snake and claimed it was an adder and the contributer said that some experts were going to release that snake into the wild ???? one its a protected species and 2 what sort of "expert" cannot tell the difference?
What is interesting to me is the state of advance for the adder as it can taste the air and hence track a bitten prey, its fangs fold back when not in use and a sack of poison (refined saliva) is injected when pressed. It has live young so no need to lay eggs and its cat like eye lets it see in poor light.
The grass snake is not so advanced as it has to lay eggs and can only see in daylight, it can taste the air though.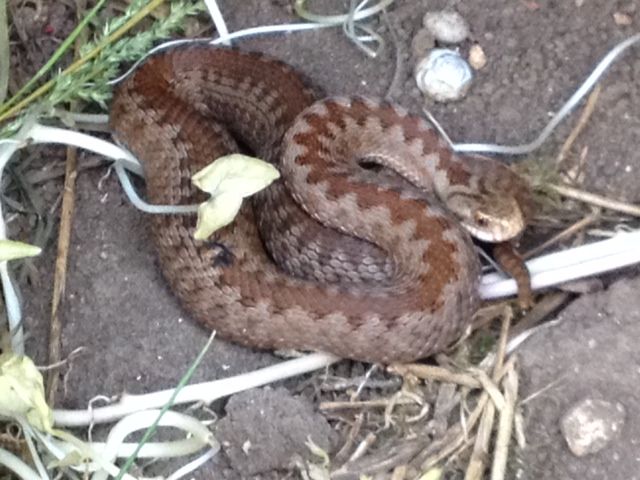 Here is a grass snake that Diane pictured a few years ago near Soberton.