Always fancied doing an 'oh no, not a...' thread..
Well, I shall cut to the chase then; on Sunday at the TSSC International, which was very quiet, but nonetheless I saw a couple of gorgeous brooklands green Sprint's (my personal preference from the range), I started talking to Bill from rarebits4classics about his Herald 948 S. Before I knew it a wad of cash was handed over, and I now own the car!
The car itself is a rare breed of the Herald, the rarest I believe, with only one or two 's' models still kicking around in the country. It has an MOT, the engine runs beautifully (apart from a slight carb problem, runs fine but the one screw has no thread so stinks of fuel, oh, and the battery isn't charging..despite a whole host of new parts in that department) and the bodywork is wonderfully solid, with the only rust being cosmetic. Seriously, it's in brilliant condition!
I should mention that this is not a replacement for the Toledo; that's still going to be treated to a full bodywork restoration, re-spray and full mechanical overhaul!

Anyway, have some pictures!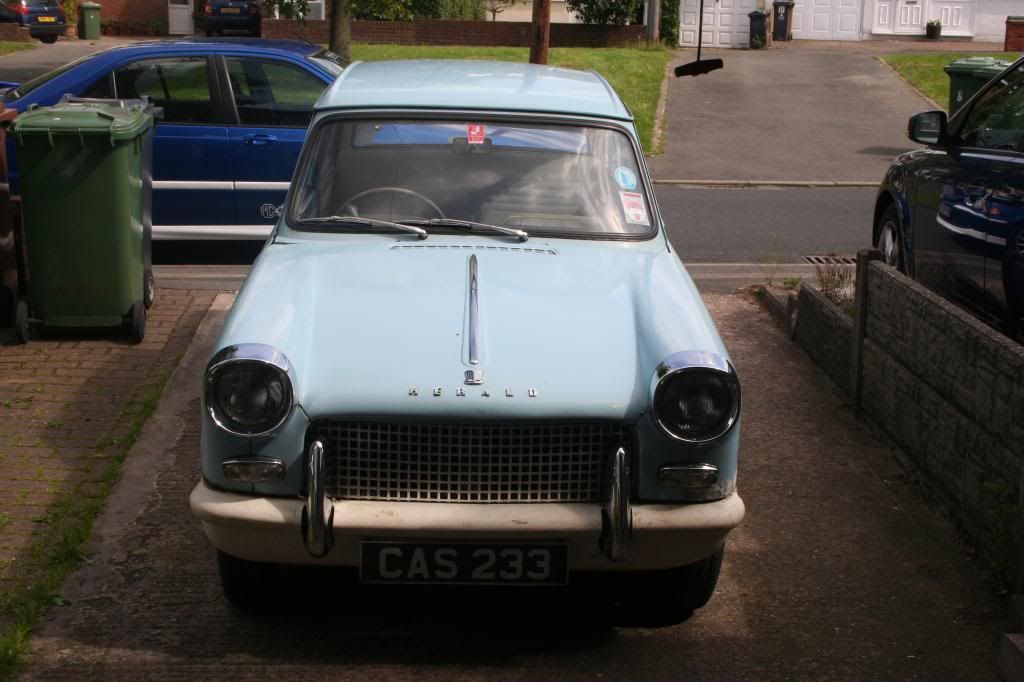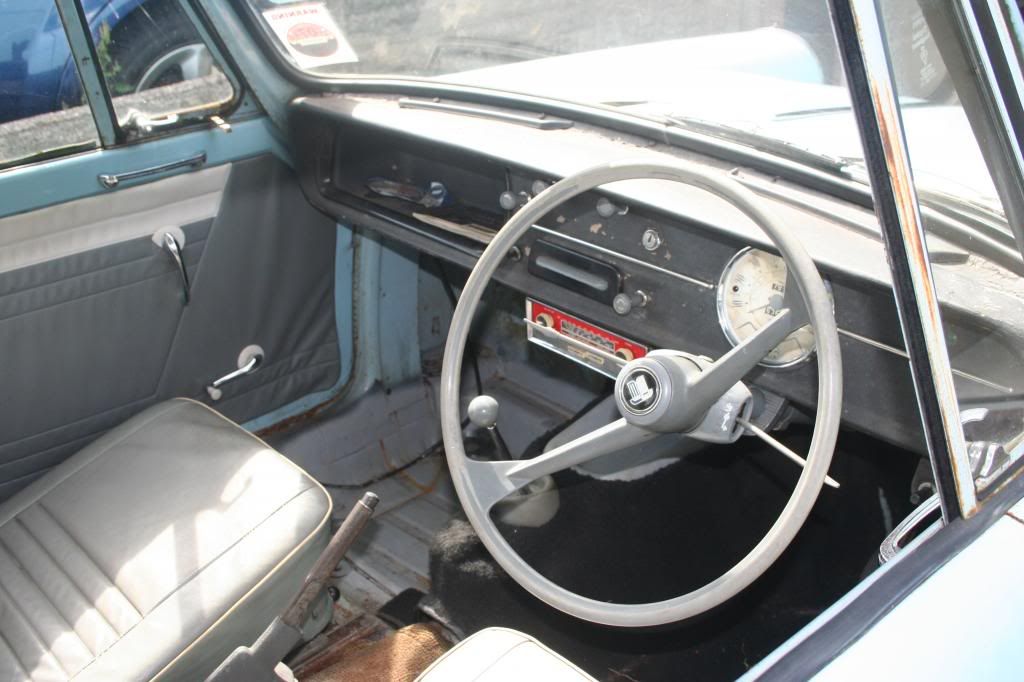 Thanks for looking