Attachment: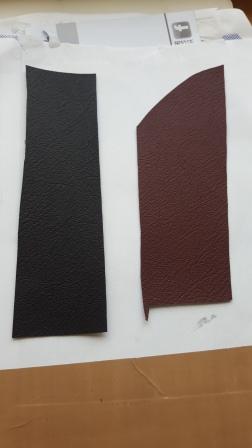 20161117_100053.jpg [ 17.89 KiB | Viewed 1877 times ]
Hi all,
I'm looking for a bit of advice/feedback really from all of you out there!!....

My next 'project' on my Dolly is to replace the rear pillar 1/4 panels, as you can see from the pics she currently has black vinyl panels which are in need of repair (slight cracking). I ordered a couple of sample vinyl's from Martrim, black and brown (Mulberry), my conundrum is whether to fit the 'original' black panels or go for a bespoke look and fit the brown, which, as her official colour is Sandglow, I think would look quite nice. However, I don't want to go too off line with her original look so thought I would get a general consensus....So Black or Brown????.....Thanks in advance and look forward to hearing your thoughts....
Richard