Quote:
Quote:
No vacuum feed to the servo...
Possibly why it doesn't like starting.
Date registered
10 June 1981 from DVLA
and no previous MOT history.
Not too keen on that boot thingy
Looks like a good project for a keen enthusiast
How many Dolly's V8 is there left?
There have been quite a few built, maybe as many as a dozen including this Vitesse dual plenum 3.9 Toledo which is still going.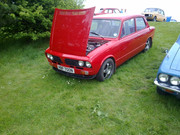 Also saw this one at Long Marston dragstrip circa 2017, no further info, the owner was not in sight.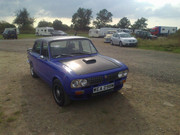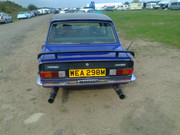 Way back around 2012, I saw a very well executed Sapphire Sprint with a V8 offered for sale, but have never seen any trace of it since.
Phils, of course, no longer has it's V8 and the Stag powered car has been out of sight for years.